15 Idols You Never Knew Were 'Natural Beauties' — No Plastic Surgery Here
These idols are considered natural beauties in Korea, and it's obvious why.
Korea has countless beautiful idols, but only a handful of them are acknowledged for their 100% natural beauty. Some swear to have never undergone cosmetic procedures, while others have provided x-ray proof. Fans themselves have compared childhood photos to current photos and come to their own conclusions. Whatever it may be, these idols are known as the most naturally beautiful!
1. EXID's Hani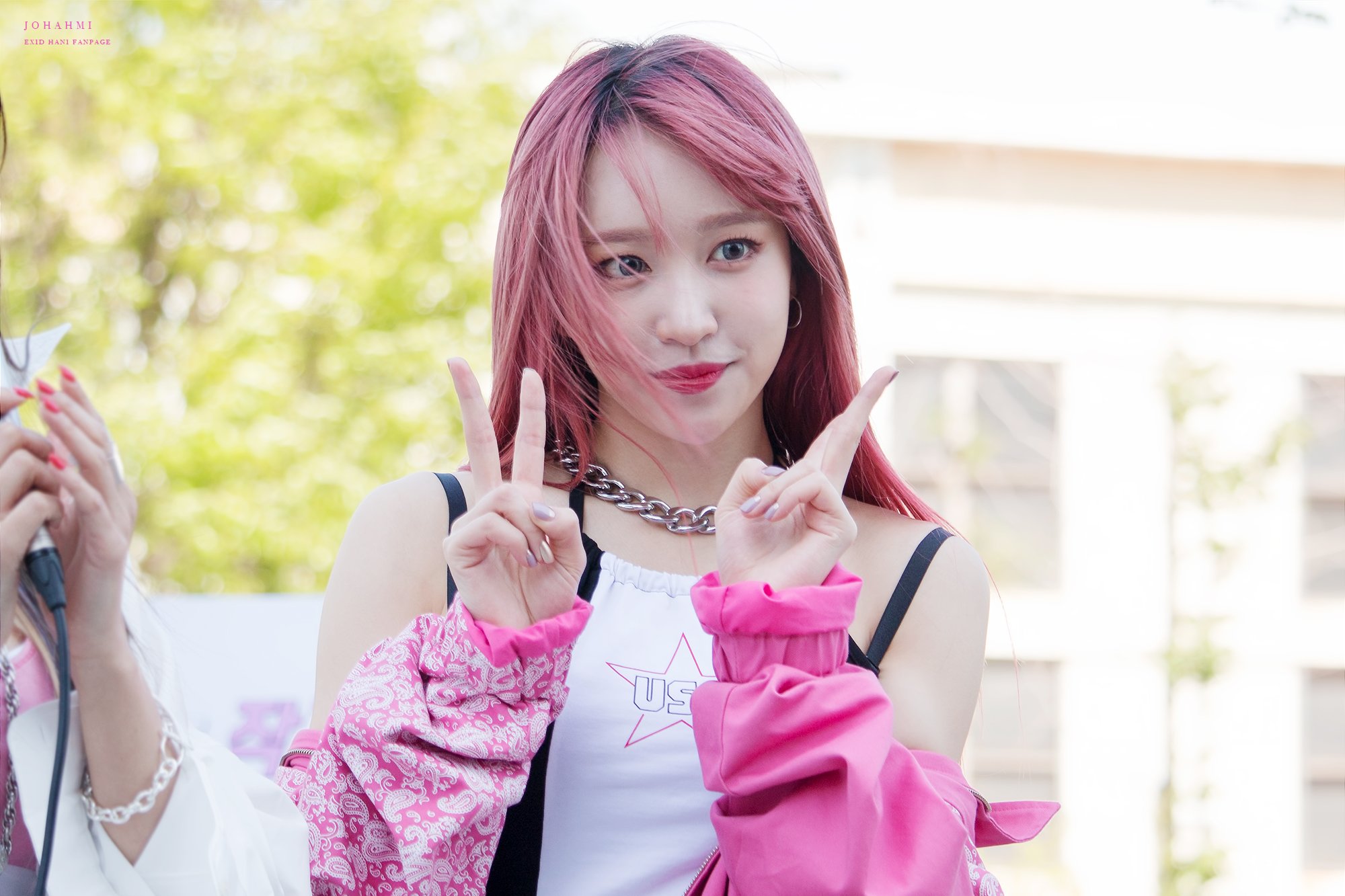 In 2015, Hani revealed on MBC's Blind Test 180 Degrees that people assume she has had plastic surgery and that she is treated unfairly for it. Childhood photos on the show showed off Hani's distinctive big eyes, pretty nose, and small face since she was young. To prove her natural beauty, she also brought CT photos of her face for the show as well.
2. Song Hye Kyo
The Descendants of the Sun actress and model shared childhood photos during a variety show while the drama was airing, proving she has always been stunningly beautiful even as a young child!
3. AKMU
When the brother and sister duo debuted in 2012 on K-Pop Idol, they were in their teens. Now, they're 23 and 20, and only growing more attractive!
4. The late Sulli
Sulli hasn't changed much from when she was young, and fans have offered to prove it by layering pictures of her young self over current ones. She is known as an "ethereal beauty".
5. Sandara Park
The Korean beauty is known for her big eyes, perfect nose, and flawless complexion, and her childhood photos tell us it's all natural, baby! She's also been in the spotlight since she debuted with 2NE1 when she was 24, and so has matured into her 30s in the public eye.
6. Sohee
The former Wonder Girls member grew up before our eyes as a teen idol with the group's debut MV "Irony". But as years have gone by, Sohee transformed into a mature, beautiful, and charming young woman before the very eyes of fans as she entered her 20s.
7. IU
In 2012, amidst surgery rumors, photos of a younger IU surfaced, proving she looked exactly the same, with the same sweet, innocent demeanor. She's always had flawless skin and a gentle, feminine charm.
8.  Suzy
In 2016, in response to claims Suzy had undergone plastic surgery, fans used old photos from her days as a student, as well as fan-taken photos of her at various different events throughout the years to layer gifs of Suzy at the same angle to prove that she looks exactly the same today as she did years ago. With the photos and gifs showing that Suzy's nose and eyes have remained exactly the same throughout the years, many fans praised Suzy for her natural beauty.
9. Son Dambi
The singer-turned-actress also proved her natural beauty by revealing childhood photos of herself as a baby in 2013. Having hosted her own beauty show, Son Dambi's Beautiful Days, it's clear she's a trusted source for beauty tips!
10. CL
CL revealed when she was still a member of 2Ne1 in 2013 that YG Entertainment requested she get plastic surgery before she debuted, but she refused. She said, "I stood up for myself and said, 'No, I'm not doing it.' Like [I've] said before, I love CL, but I still want to be Chaerin. And if I felt like I had to change I would. But I love the natural way I look. I said no and I'm not planning to."
11. Girls' Generation's Yoona
In episode 19 of Love Rain, Yoona's character Jung Ha Na's mother is leafing through a photo album of her daughter. The photos are actual photos of YoonA's childhood, and show her innate beauty since she looks exactly the same as the adult YoonA!
12. Girls' Generation's Taeyeon
YoonA's fellow Girls' Generation member Taeyeon is the face of many beauty campaigns, but there used to be controversy over whether she had gotten any work done. In 2016, a community forum posted some seemingly irrefutable evidence proving Taeyeon's natural beauty. Photos and gifs of Taeyeon from her debut to present day explained that because she looks almost identical now as to when she debuted, it was impossible for her to have received any major plastic surgery throughout her career.
13. Kim Tae Hee
Known as Korea's most beautiful woman, she is also nicknamed "Seoul University Goddess" thanks to college photos that show her exquisite beauty as a young student.
14. Han Ji Min
In 2012, photos of actress Han Jimin's yearbook pictures from elementary, junior high, and high school were circulated on community forums and revealed her unchanging beauty over the years. It's clear that her face remained the same, she just grew taller!
15. Kim So Hyun
Kim So Hyun debuted as a child actress at the age of seven, so she literally grew up in the public eye. She's matured into a beautiful, elegant 20-year-old.
Share This Post