15 K-Pop Themed Stocking Stuffers That You And Your Friends Will Love
Get your wallets ready, Christmas is closer than you think!
With everything that has happened this year, it's hard to keep track of what day it is. So, here's your reminder that Christmas is only one month away!
To help you out, here are 15 small K-Pop themed items guaranteed to make your Christmas just as special.
1. Stylish Earrings
There are about a million K-Pop themed/Korean inspired earrings out there to choose from and they make the perfect small gift. You can even find quite a few clip-ons if piercings aren't your thing. Here are some adorable light stick earrings with 10 different group options to get you started!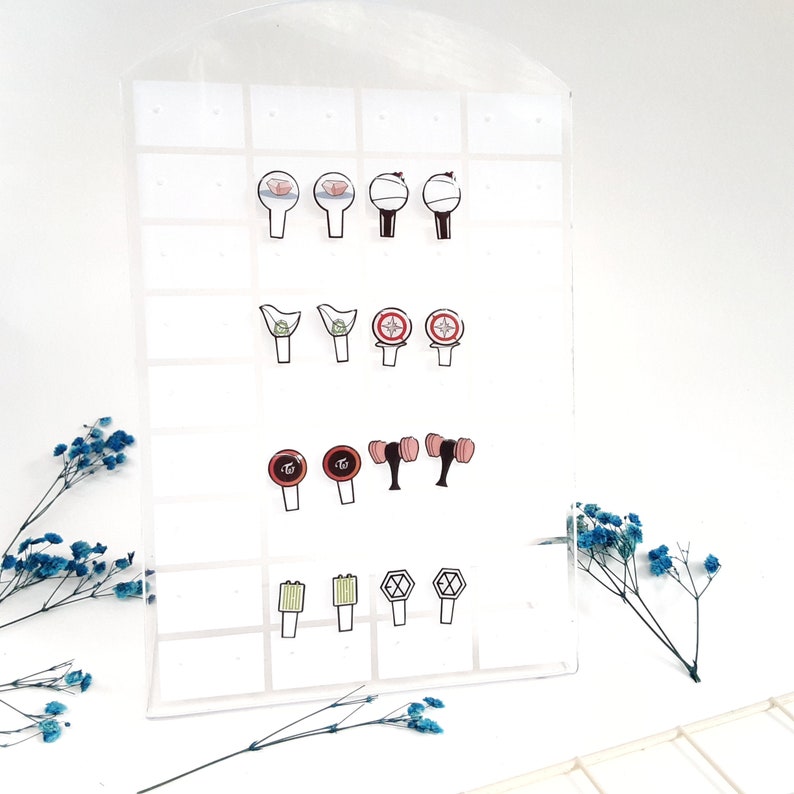 2. Handmade Enamel Pins
Enamel pins have been gaining a lot of popularity lately and no one goes as hard as K-Pop fans. With almost every group under the sun, you're sure to find one that suits you. You can even try Instagram and Twitter, as many artists post their listings there. These are pins inspired by the MAMAMOO girls' solos.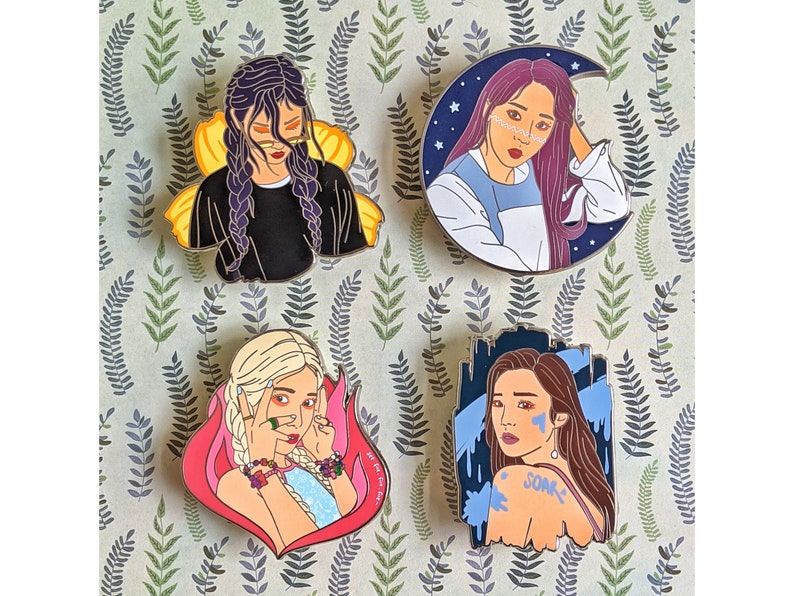 3. Socks For Those Cold Winter Nights
K-Pop socks have been on the market for longer than some fans may think, and there's a lot of groups available. Most are in this chibi style with Hangul names, but there are some with actual pictures of the idol if you look around.
4. Coffee Coffee Coffee!
Countless people in the world rely on coffee to wake up in the morning. Yes, there's even K-Pop coffee! BTS has quite a few different coffee options including Cold Brew Americano, Hot Brew Vanilla Latte, and even Cold Brew Gold Latte. Coffee lovers will love you for it, as the coffee is actually very delicious!
5. Practical Coffee Mugs
What better gift to combine with coffee than a coffee mug? There are thousands on the market to choose from, but here is a gorgeous example of minimalist LOONA member mugs.
6. Stickers Or, More Specifically, Meme Stickers
There is no better present than stickers. They're cheap, small, and amazingly fun. Stick these to your laptop, phone, notebook, and more to give your items some personality!
7. A Makeup Travel Bag
There a quite a few makeup bags out there, but this MONSTA X's TWOTUCKGOM bag is just too adorable to leave out. Get your friend and yourself organized… cutely!
8. The Stocking Itself!
Maybe you don't even have a stocking to stuff things in! It's a little hard to find, but they do exist. Here is this awesome EXO-patterned stocking to help you on the search.
9. A K-Pop Ornament
What about a K-Pop tree? There are so many gorgeous handcrafted ornaments out there, you'll want to buy ten. Here is a simple, but elegant Stray Kids ornament to add some sparkle to your tree.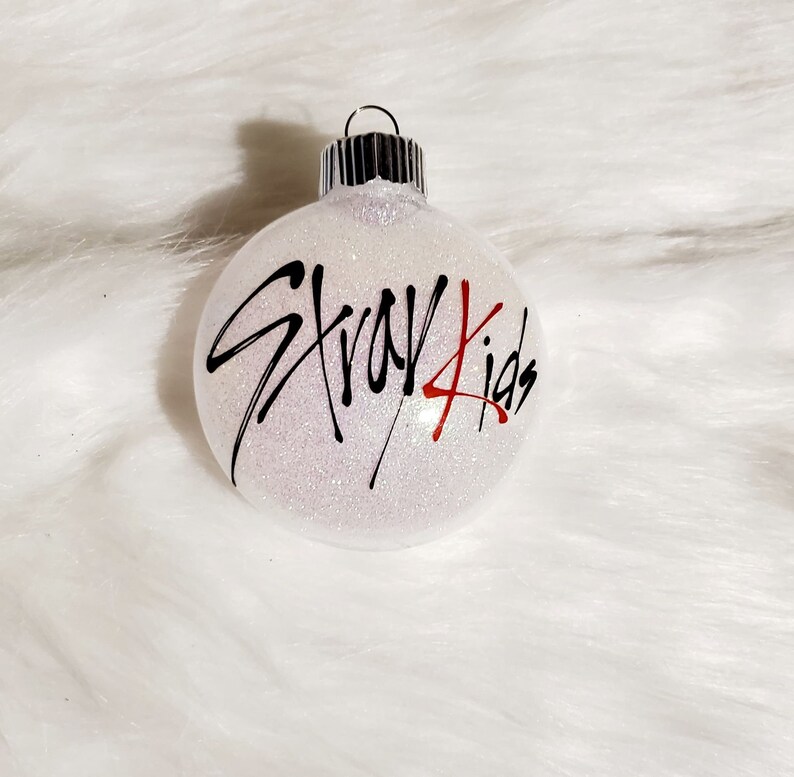 10. A Snow Globe
This certainly isn't a common item, but just look at how amazing this looks! Any fan would freak out at the sight.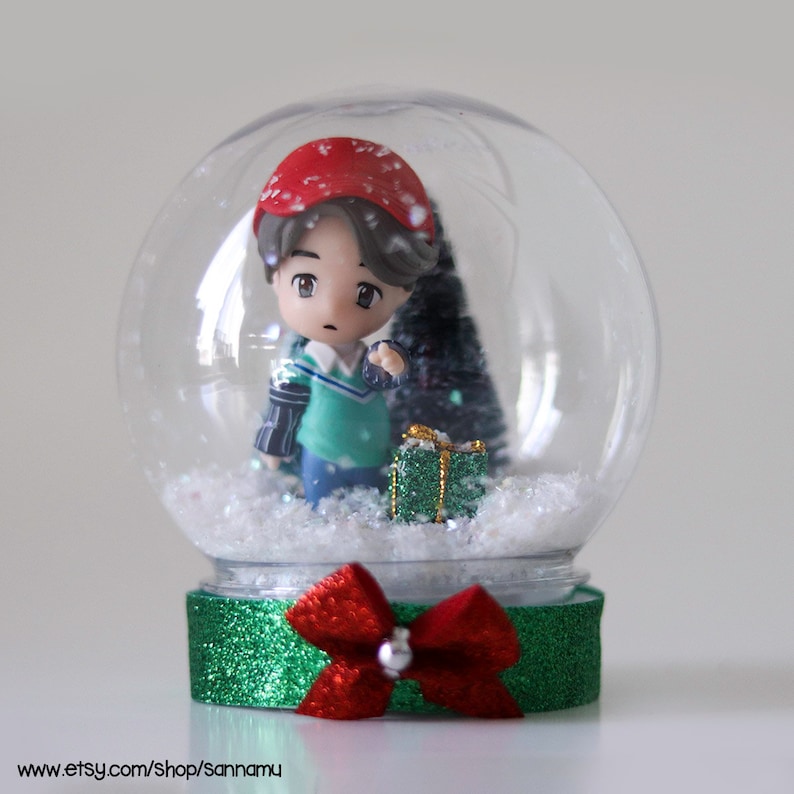 11. Themed Scented Candles
Here's something you probably never thought of, K-Pop candles! This company claims: "If you've ever wondered what your favorite idol smells like, we have your answer." They have groups ranging from BTS to Ateez to Red Velvet. This TWICE's Jeongyeon candle is said to smell like red rose, sugar plum, Granny Smith apple, sweet sandalwood, and light musk.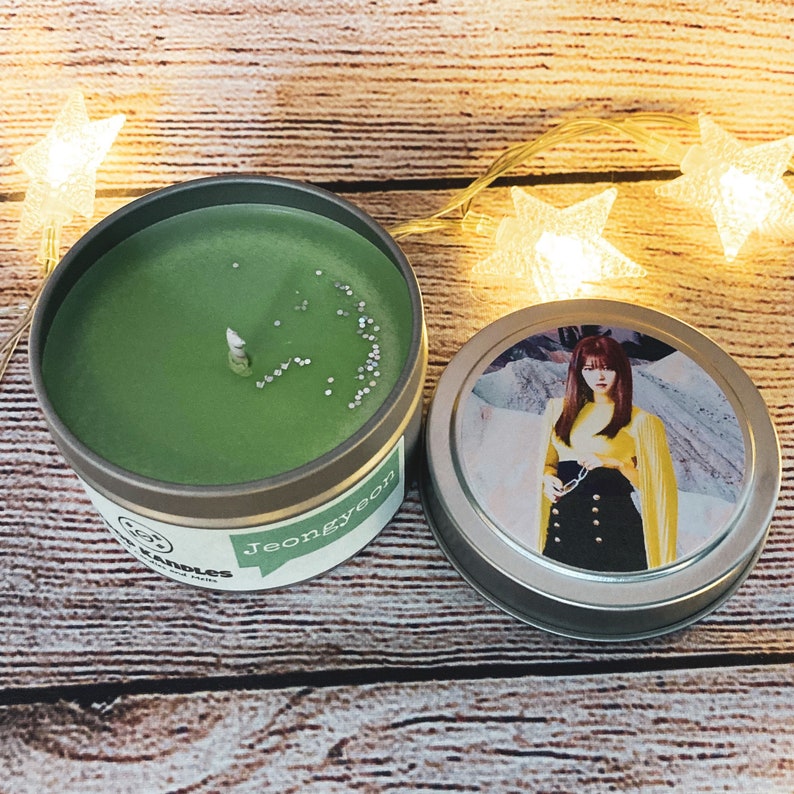 12. A Pretty Shirt
Sometimes the T-shirt you got from that concert 2 years ago isn't enough, sometimes you just need that one piece to complete your wardrobe. A K-Pop shirt is that piece! This Red Velvet shirt looks like an old band shirt, sure to make your wardrobe even more aesthetically pleasing than before.
13. A Helpful Notebook
You don't need to be in school to need a cute notebook. Jot down reminders, schedules, stories, lists, and more in a notebook that fits you.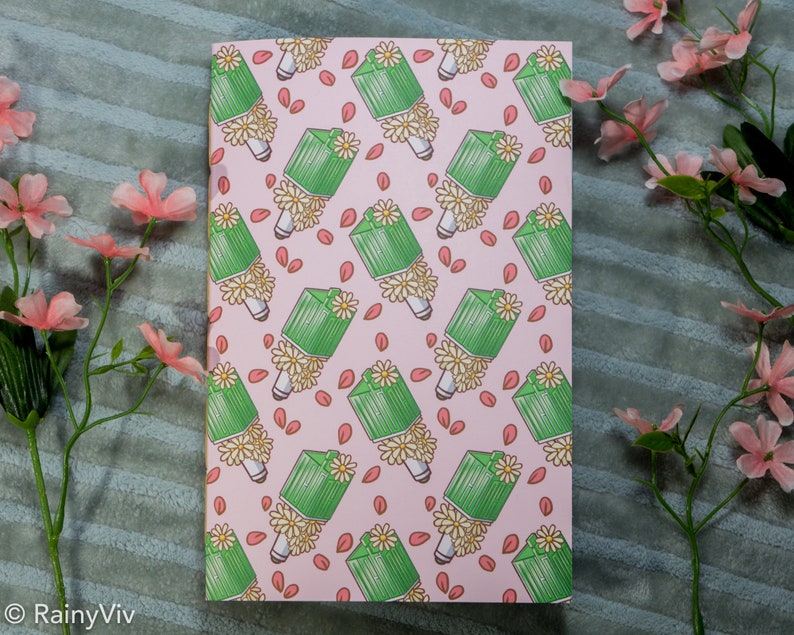 14. A Custom Face Mask
As something everyone needs this year, you can't go wrong with a functional gift like this. Rep your favorite group while your out and about (with the bonus of keeping your face warm and your body safe).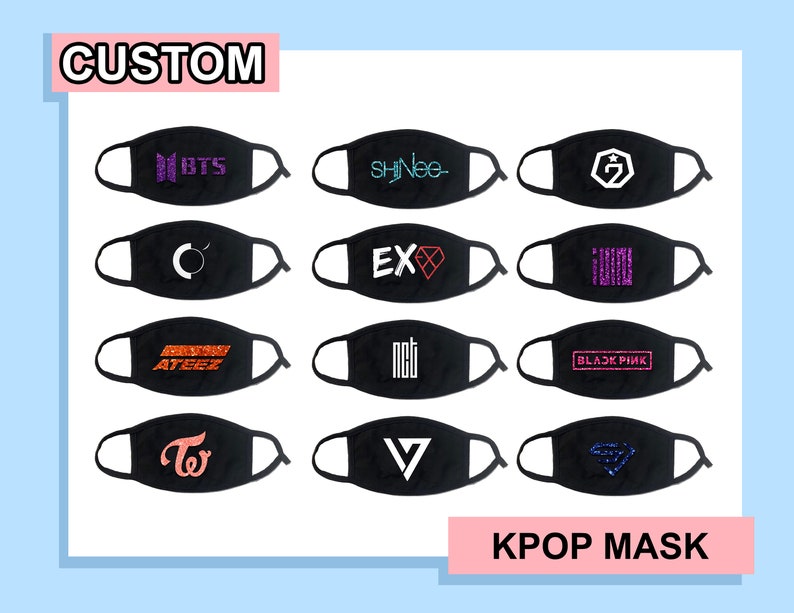 15. A Stunning Art Print
Fans stay talented with the plethora of fanart you can find online. Why not support the artists and get a print to spice up your wall? This one in particular is a stunning piece representing Dreamcatcher's song "Scream".
Hopefully this list gave you quite a few ideas. It's time to get shopping!
Share This Post