20 Female Idols With The Most Bootylicious Butts
Best bums around!
We just did a list on the best male booty in K-Pop… we couldn't leave the girls out! Here's round two of remarkable behinds! With girl groups showing that they can twerk and wiggle wiggle, it's time we showed our love for some of the best butts in K-Pop.
1. Choa (formerly of AOA)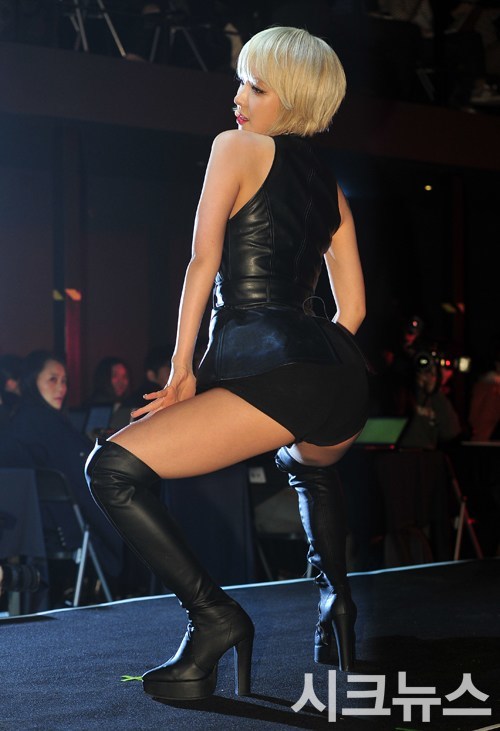 Blonde beauty and bootylicious butt!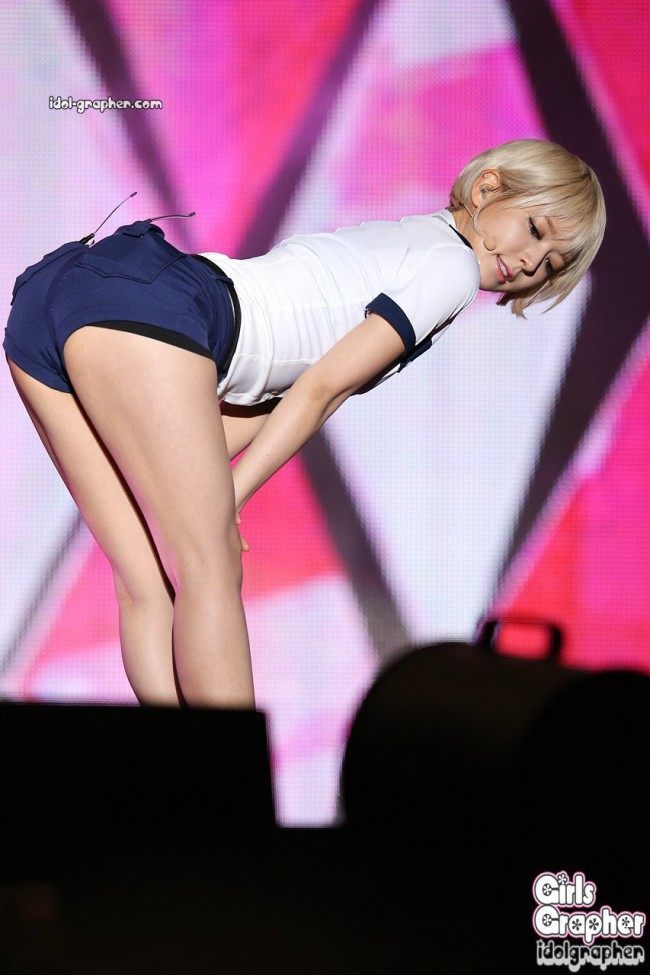 She knows how to make fans go wild.
Red hot dress to complement her equally hot derrière.
Her beautiful butt knows how to work the stage.
2. Nari (formerly of WA$$UP)
She's known as the K-Pop queen of twerking.
She sure can shake it!
And she can get down with the best of them.
3. Yura (Girl's Day)
Her tush makes a statement.
And when she shakes it, it's almost hypnotizing.
She works out to keep her booty in the best shape!
4. Minhee (formerly of STELLAR)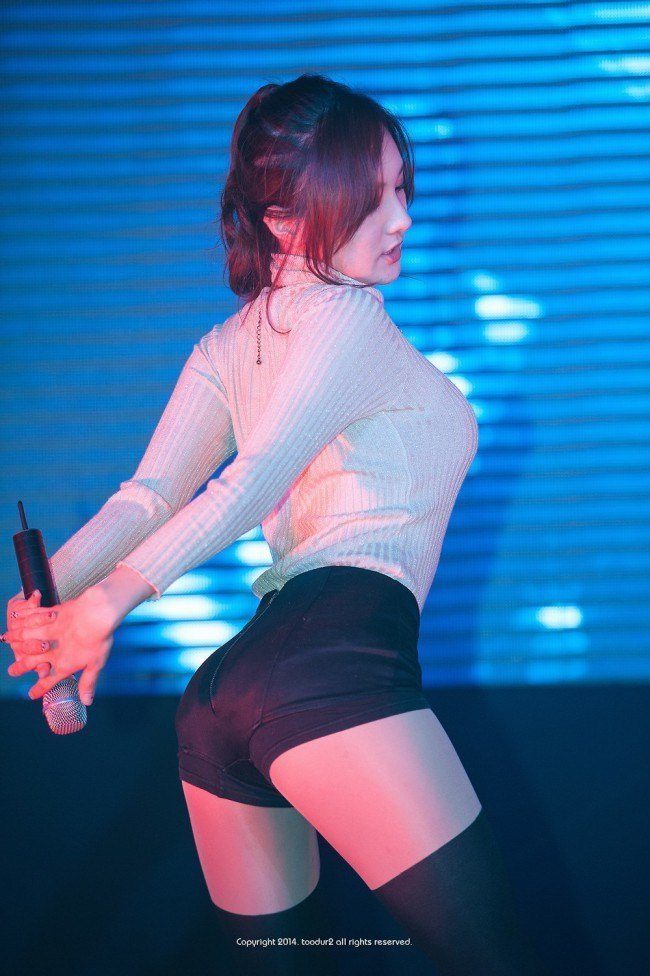 She's got some sexy dance moves.
Really, really sexy dance moves!
Her sculpted gluteus maximus was on full display for this photoshoot.
Her tush just can't be beat.
5. Min (formerly of miss A)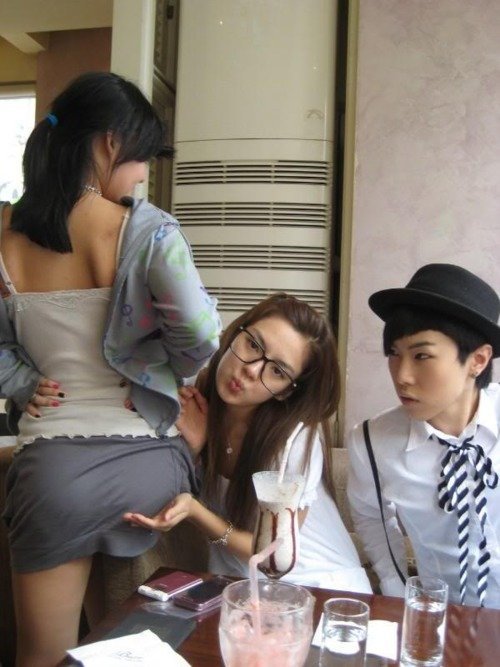 Min's buns are appreciated by Hyoyeon.
Hyoyeon isn't the only one who appreciates her behind.
Miss A may have voted Fei as the member with the best butt but Min could easily give her a run for her money.
6. Hyunyoung (Rainbow)
Hyunyoung's bum looked gorgeous for Maxim Korea.
And she showed it off proudly in Rainbow Blaxx's "Cha Cha" MV!
But she can just work it whenever she wants to!
7. Hani (EXID)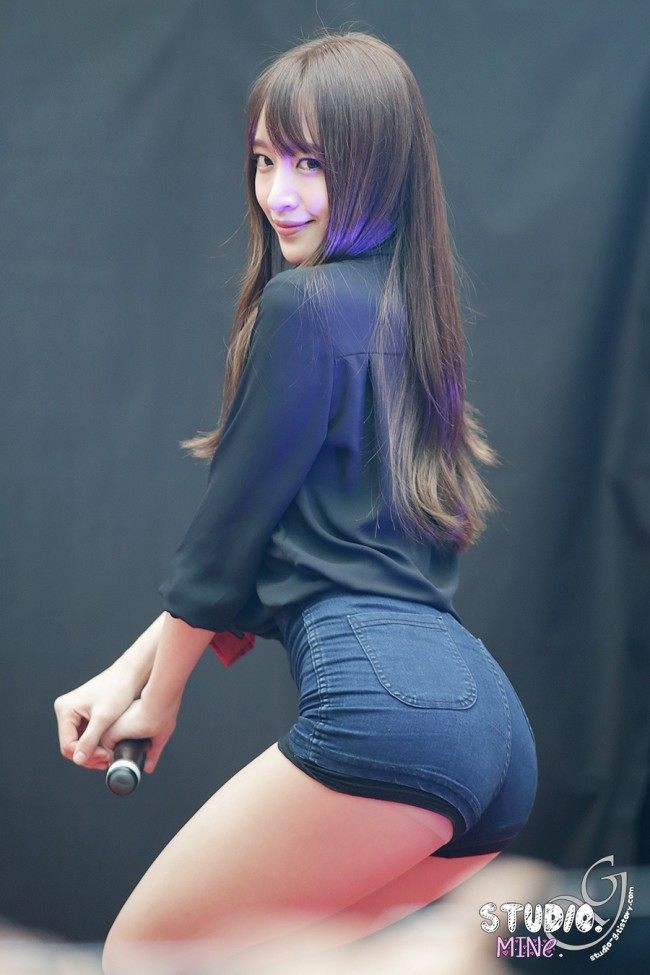 Hani's famous for her ultra hot dance moves!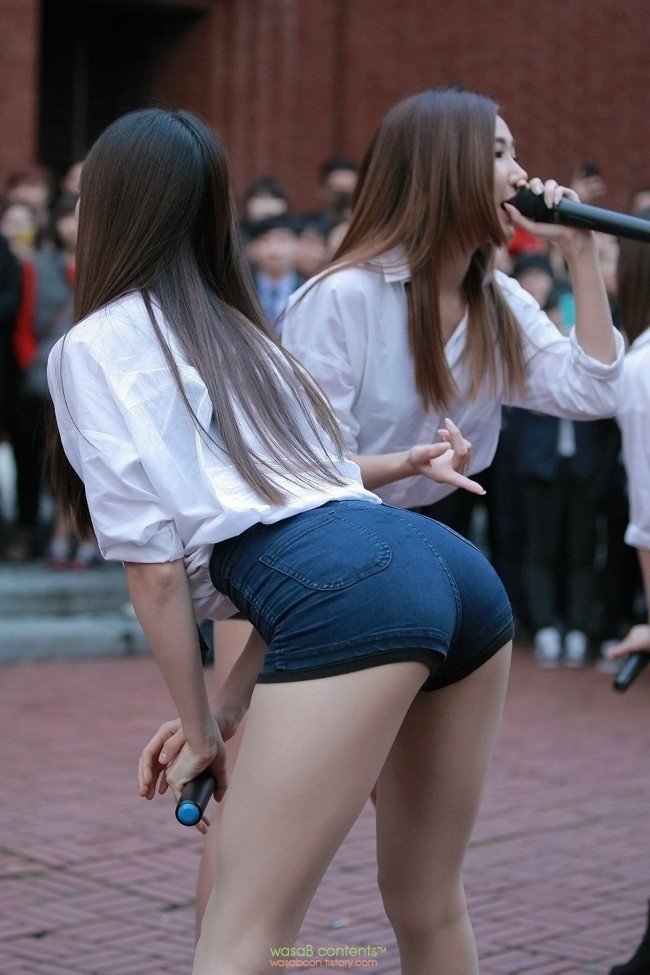 Though she may be equally as famous for her incredible body
Her wicked dance moves in "Up & Down" hypnotized many fans.
8. Hyomin and Jiyeon (T-ARA)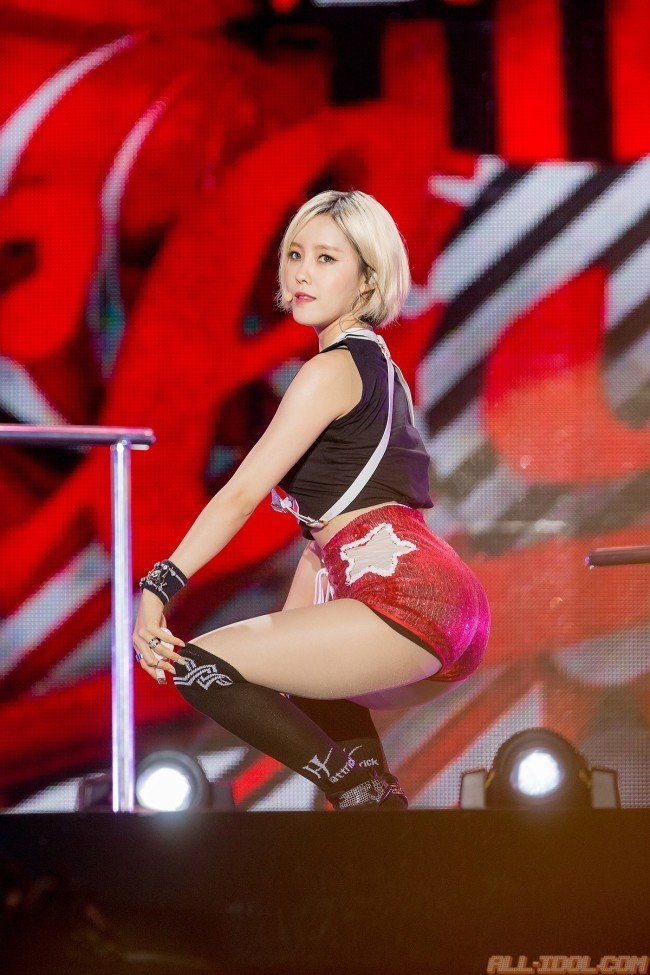 Hyomin certainly has a nice body!
And Jiyeon's dance moves are to die for.
Just look at her glorious booty!
T-ARA sure have bootylicious butts!
9.  Hyolyn and Bora (formerly of SISTAR)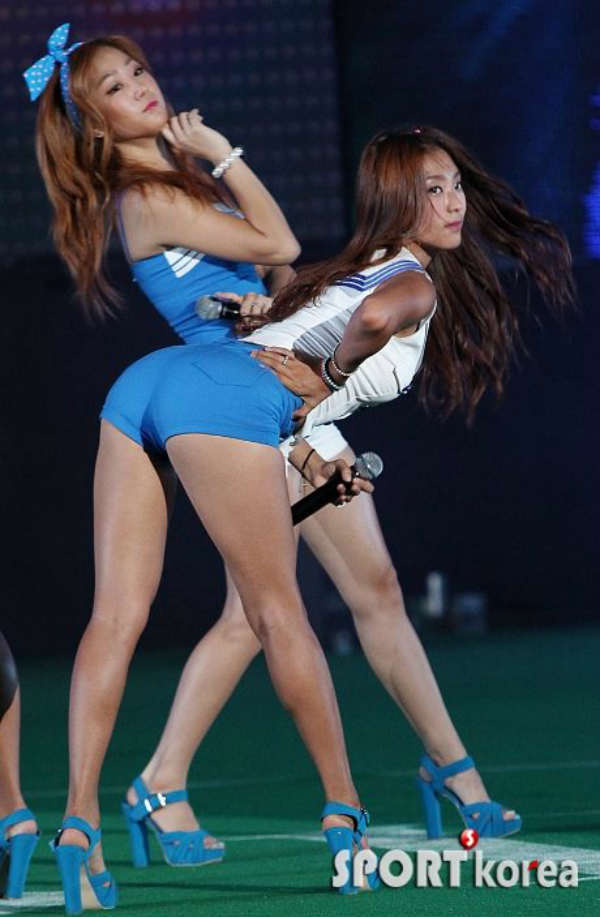 Bora never hid what she had!
With a booty like that, it's no wonder!
Meanwhile, Hyloyn shows off some captivating stretches.
And her photoshoot for High Cut magazine left fans breathless.
10. HyunA
HyunA the seductress.
She's got buns of steel that could make anyone jealous.
No wonder she's considered one of the sexiest idols around!
11. Jiwon (formerly of SPICA)
Just look at that glorious backside.
Why do these moves go to SPICA's "You Don't Love Me" MV? It's obvious everyone loves these bootylicious moves.
Even her fellow members can't help but appreciate her glorious butt!
12. Seolhyun (AOA)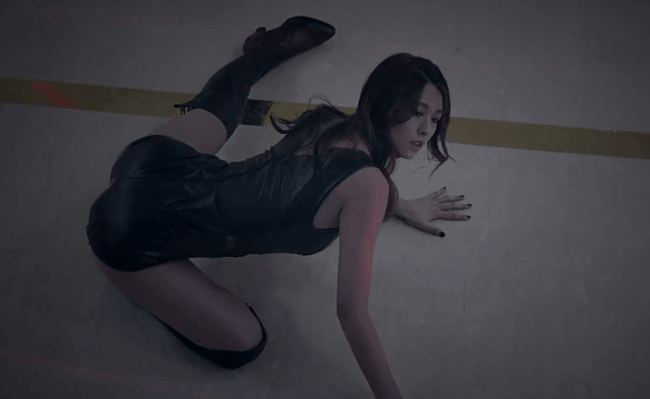 Seolhyun channeled her inner cat.
The sleek and sexy cat girl.
But she's also got other moves.
Really, her dance moves could win any heart.
13. SPICA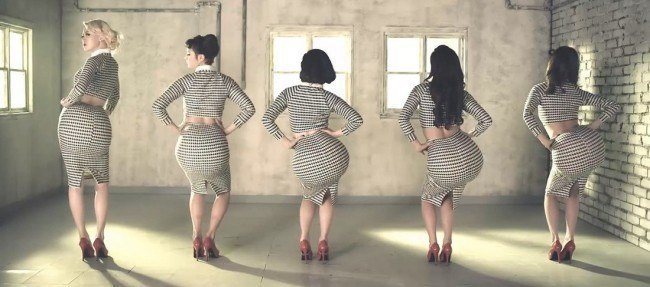 A little extra junk in the trunk never hurt!
Share This Post