These Are The 20 Most Popular K-Pop Groups In Korea Right Now
These are the most popular groups in Korea right now.
Based on brand ranking data between May 1 and May 31, these are the most popular K-Pop groups in Korea at the moment.
20. Mamamoo
It has been 3 months since the group released their album Yellow Flower but the group still remains strong, with solo releases from each of the members.
19. iKON
Even though their track "Rubber Band" didn't perform as well as "Love Scenario", the group is still riding high with momentum thanks to iKON TV and news about their possible comeback later in 2018.
18. BTOB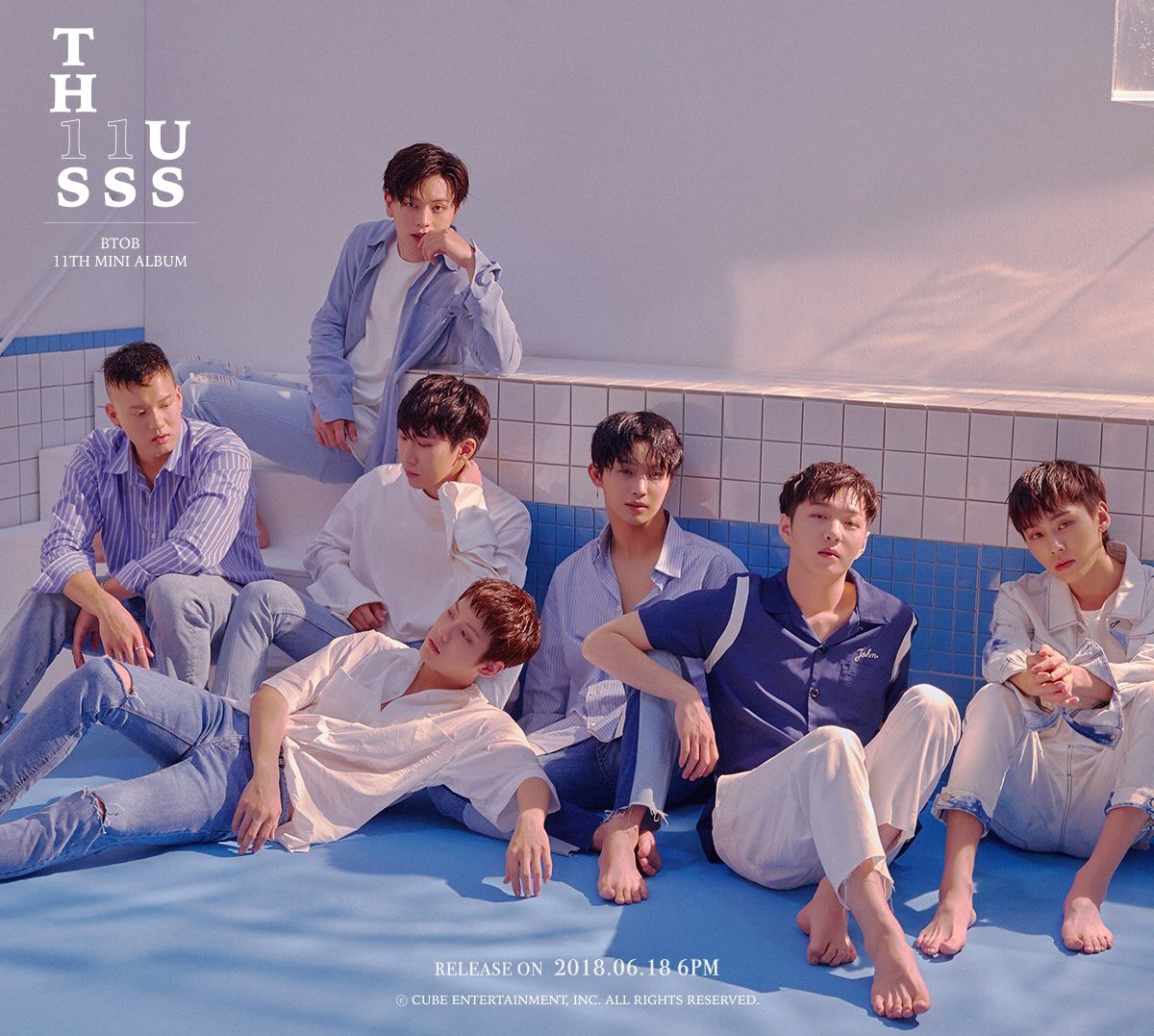 BTOB will be making their comeback on June 18 with their 11th mini album This Is Us. Before that, they will release a pre-release track on June 11.
17. NCT
NCT has been busy with their 3 different sub-units and are considered one of the leaders for the next generation of K-Pop.
16. GFRIEND
GFRIEND made their comeback at the end of April with Time for the Moon Night and picked up 10 music show wins, including a full week sweep between May 8-13 (they won every music show that week).
15. Dreamcatcher
Dreamcatcher has been rising in popularity recently thanks to their unique nightmare concept and have recently announced they will be holding a Latin America tour.
14. BIGBANG
While his 4 older members are in the military, Seungri is holding down the fort with BIGBANG, as he revealed his solo comeback will be in early July right after BLACKPINK's.
13. WINNER
WINNER have been busy promoting on television after a successful comeback with EVERYD4Y and may also make a comeback
12. Infinite
Infinite hasn't released anything since January of 2018, but fans were shocked to hear Sunggyu announce his military enlistment at his solo concert earlier in May.
11. SEVENTEEN
SEVENTEEN will be holding their latest solo concert in Seoul between July 29-August 1 and also just made their official Japanese debut on May 30.
10. Lovelyz
Lovelyz made their comeback on April 23 with their 4th mini-album Heal and won #1 on SBS MTV The Show May 1.
9. Girls' Generation
The Girls' Generation members have not released an album in a while, but the members are all still very close with another. They recently flew to France to film their newest reality show, whose air date still has not been announced.
8. AOA
AOA just made their comeback with Bingle Bangle, their first without Choa and shot right to the top of the charts, proving they aren't missing a beat without their former main vocalist.
7. Red Velvet
Red Velvet recently has been holding concerts in Japan ahead of their official Japanese debut on July 4 with their album Cookie Jar, which will contain 3 brand new songs along with Japanese versions of their Korean hits.
6. SHINee
SHINee made their comeback with the first part of their 3 part series for The Story of Light. Each part will have 5 songs and the group will hold promotions for all 3 parts.
5. BLACKPINK
BLACKPINK will finally be making their long-awaited comeback on June 15 with their first mini-album SQUARE UP. It will contain 4 brand new tracks and BLINKs around the globe can't wait!
4. TWICE
TWICE are busy promoting in both Japan and Korea, holding concerts in both countries. It was also recently announced that they sung their first OST, a remake of Jackson 5's "I Want You Back" for the movie Sensei Kunshu.
3. EXO
EXO have been focusing on individual promotions recently, but that hasn't stopped them from being right at the top of the industry. The Korean Mint recognized their contributions to spreading Hallyu and created personalized medals for them.
2. Wanna One
Wanna One just made their comeback with their latest mini-album 1÷x=1 (Undivided), where they collaborated with 4 of the industry's hottest musicians in Heize, Zico, Nell, and Dynamic Duo. It was also announced they would be transferring out of YMC Entertainment and into a brand new agency, Swing Entertainment.
1. BTS
Where to even begin with BTS? They broke basically every record possible on Billboard for a Korea artist, winning Top Social Artist for the 2nd time in a row, performing at the BBMAs, debuted #1 on the Billboard 200 and placed #10 on the Billboard Hot 100. They appeared on multiple American shows, such as a 2nd visit to The Ellen DeGeneres Show. Their North American and European stops on their world tour have completely sold out. The sky's the limit for BTS.
Check out the full rankings of K-Pop Groups below:
Share This Post