3 Koreans Make TIME's 100 Most Influential People In The World
These three Koreans are on TIME Magazine's 2018 Most Influential List for very different reasons.
TIME Magazine's "TIME 100: The 100 Most Influential People of 2018" list includes three Koreans, for three very different reasons. The list has been published yearly for over 20 years, and, as TIME editor-in-chief Edward Felsenthal explains, it "is a designation of individuals whose time, in our estimation, is now." For these three Koreans, 2018 is their year – and that makes them hugely influential for millions around the world.
1. Chloe Kim
Korean-American snowboarder Chloe Kim "shredded barriers" when she won gold in the women's halfpipe at the 2018 Pyeongchang Olympics.
The 17-year-old made history for being the youngest athlete to win gold but also the only woman in Olympic history to land back-to-back 1080s flawlessly.
She was recognized for her role in inspiring women in sport when she was included in Mattel's "Inspiring Women" Barbie doll collection, released in honor of International Women's Day.
While Chloe Kim had already become a household name in the snowboarding community by 2017 – she had been dominating world competitions since 2015 with more than 8 consecutive gold medals to her name in 2017 alone – 2018 was really her time to shine.
The amount of pressure Chloe Kim must have been under while competing was insane – but she took on the challenge fearlessly, and taught women and teens around the world to never give up.
"As fans, we saddled her with four years' worth of built-up expectations. Asian-­American fans further piled on their hopes that she would shatter Asian stereotypes on her way to the podium. And to top it all off, she was competing in her parents' birth country, one that is notoriously judgmental of its diaspora. And you know what? She crushed it. Blew us all out of the water. Now the best thing Chloe Kim can do is be Chloe Kim. That's not being selfish – that's letting people know they don't have to be anything that anyone says they should be." — David Chang
2. Moon Jae In
South Korean President Moon Jae In has been in Korean politics for years, and before that was a human rights lawyer and student activist. Although he lost the 2012 presidential election to Park Geun Hye, he remained a strong leader for the Democratic United Party until he was voted in as the president of South Korea after Park Geun Hye's impeachment in 2017.
In 2018, the world is watching as he makes dramatic moves to change relations between North and South; hosting Kim Jong Un's sister at the Pyeongchang Olympics, agreeing to an inter-Korean summit and brokering what could be the first ever US-North Korea summit between the two country's leaders.
Contributing TIME writer and ex-US ambassador to South Korea Mark Lippert believes it is Moon Jae In's resilience and integrity that makes him such a pioneering figure in world politics.
Lippert, writing of his meeting with Moon Jae In in 2015, says: "Befitting his reputation, Moon, then the opposition leader, was compassionate and engaged. He shared with me a Korean proverb, 'The ground hardens after the rain,' and we spoke of how crisis begets opportunity."
The whole world will be watching as Moon Jae In navigates between the US and North Korea, while taking on regional rivalries and years of hatred, to implement a peace treaty and potentially change the future of our world.
3. Kim Jong Un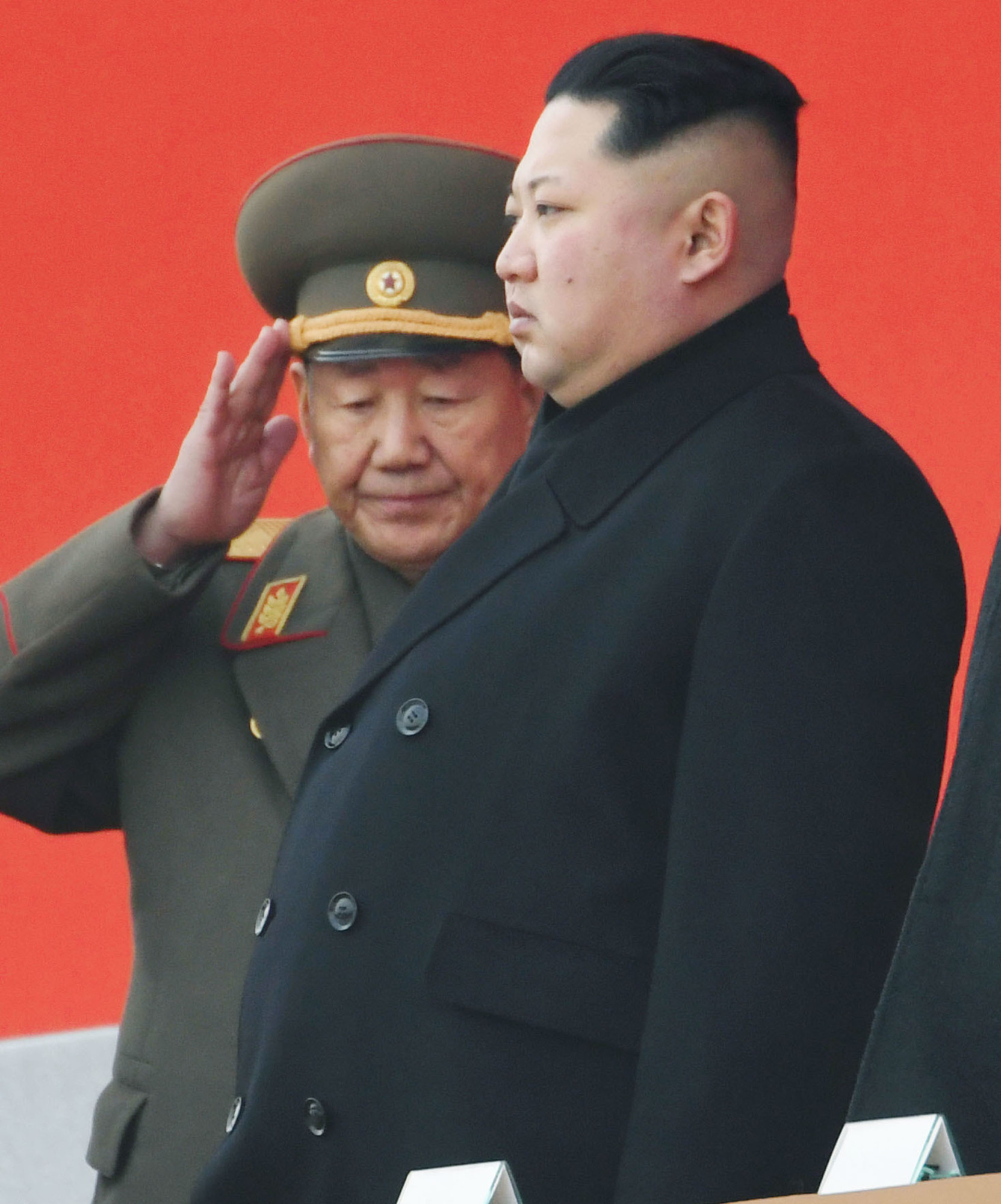 Since 2011 when Kim Jong Un took over leadership of North Korea from his father Kim Jong Il, he has built up his own reputation for being a tyrant, maintaining a strict communist regime in North Korea, threatening leading countries with nuclear missiles, and keeping to himself.
But in 2018 he seemed to step into the rest of the world, reaching out to South Korea for a united Winter Olympics, offering to meet President Trump, and meanwhile suspending missile and nuclear tests. He also accepted South Korean diplomats and K-Pop performers into Pyongchang to keep up positive relations between North and South.
But as Lee Hyeongseo – a North Korean defector who fled the country during Kim Jong Il's reign – warns, he negatively influences the lives of hundreds of thousands of North Koreans every day, and potentially more if he steps outside of his country's borders.
"He's even worse than his father. In North Korea, more than 100,000 people face torture and death in forced-labor camps, where one defector witnessed a mother forced to drown her own baby. The camps and regular public executions keep people deaf, dumb and blind in loyalty to his regime. Armed guards now patrol the river over which I fled to China in 1997; they recently gunned down a woman trying to cross in broad daylight. I could never have defected under his regime. He's the most dangerous person on the planet." — Lee Hyeonseo
Share This Post