5 Male Idols Who Have A Big Crush On Red Velvet's Seulgi, And Got Caught
These boys are totally in love.
1. Super Junior's Kyuhyun
There were rumors of a love line between Kyuhyun and Seulgi for a long time, to the point where both idols were eventually questioned about it on variety shows.
During one broadcast, Kyuhyun claimed he's not attracted to mega-famous celebrities, so Krystal and Sulli jokingly said he likes trainees instead (hinting at seulgi who was a trainee at the time). When the rumors about him and Seulgi were brought up Kyuhyun turned bright red, responding: "She's not my girl I just want for her to debut well." 
2. BTOB's Eunkwang
BTOB's Eunkwang revealed that after his debut he only focused on music and hasn't had a girlfriend since. However, when asked about the prettiest female idol member in the industry, he picked Seulgi without any hesitation.
3. Gray
Rapper Gray became incredibly giddy after appearing with Seulgi on Radio Star. Even his labelmates repeatedly said that he tells stories of being on the show with her all the time.
4. MONSTA X's Joohoney
Fans asked Joohoney which female idol group amongst Lovelyz, Oh My Girl or Red Velvet is his favorite. He checked Red Velvet then went the extra mile to write Seulgi.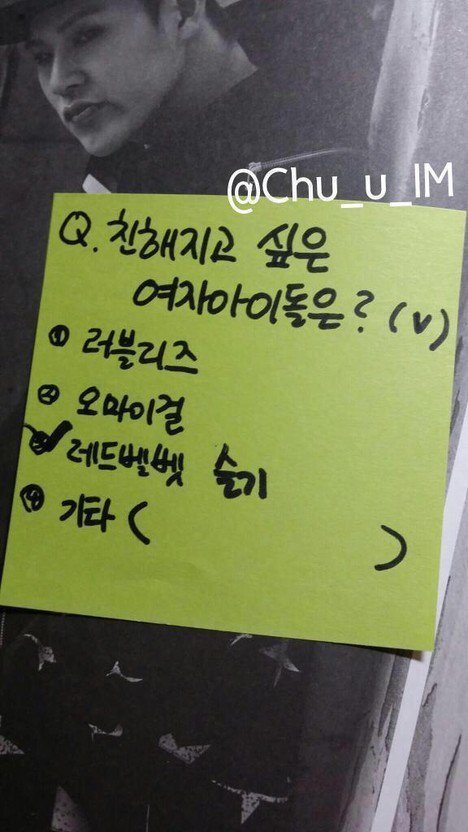 5. #Gun
Sharp Gun, WINNER Mino's cousin and solo rapper, has mentioned Red Velvet numerous times on Instagram. Fans also caught him liking several of Seulgi photos.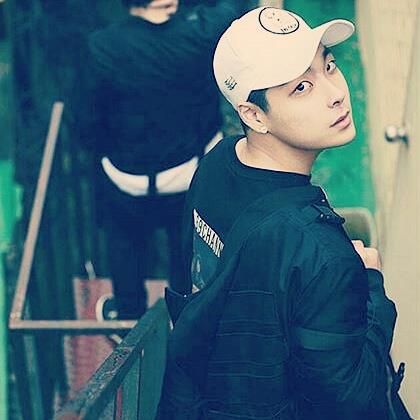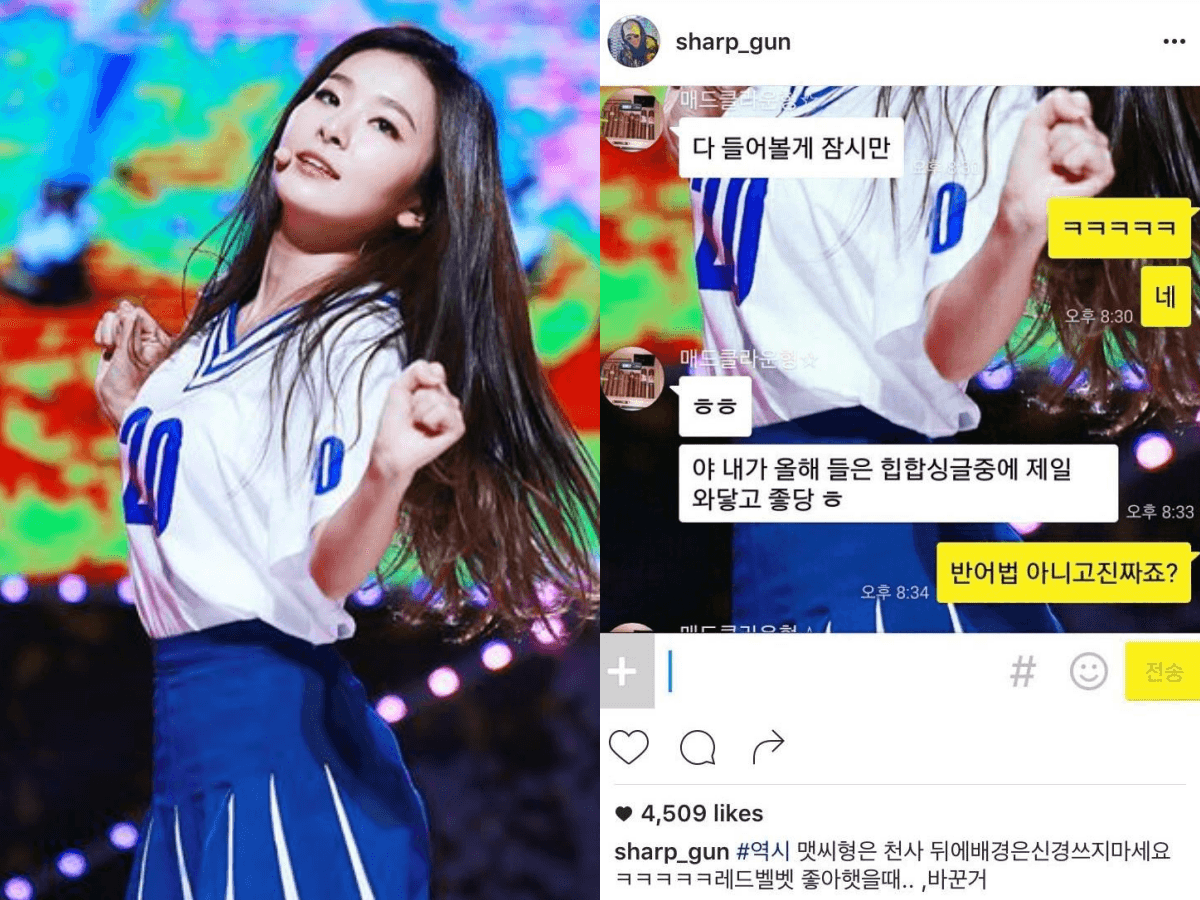 But really though, who wouldn't have a crush on this cutie?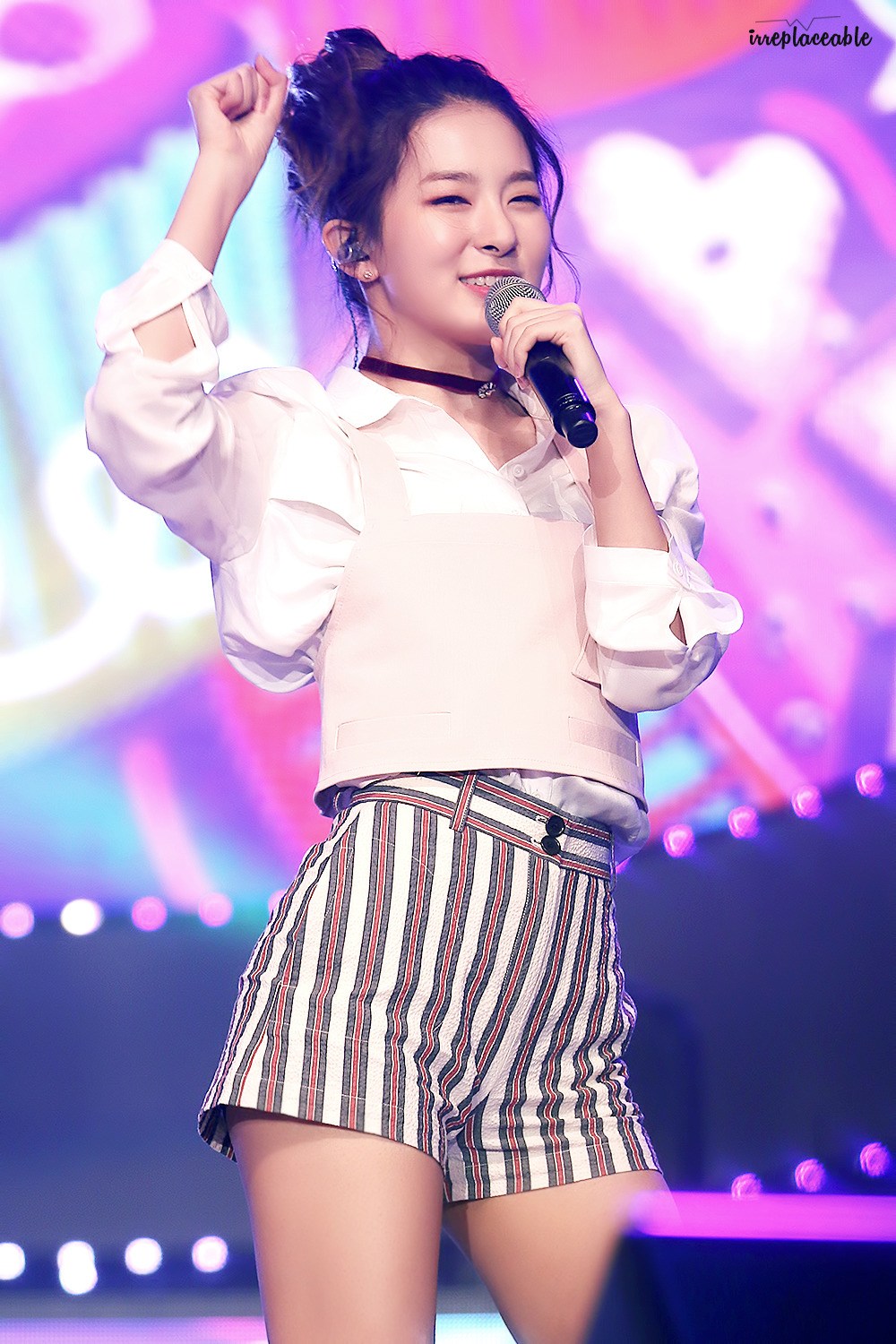 Share This Post