5 Male Idols Who Totally Have A Crush On IU
They've fallen head over heels for her!
IU may have debuted in 2008, but her popularity has never waned. She writes and composes her own music, has sold millions of digital records, and is one of Korea's sweethearts so it shouldn't be a surprise that she has a lot of fans. In fact, IU is so beloved that many male idols have been pretty transparent with their love for her.
Check out these five idols who seem to have fallen head over heels for IU:
1. BTS' Jungkook
Jungkook has never been shy about his affection for IU leading many to speculate that he is IU's #1 fan. There are so many instances where he showed his love for IU. For instance, the time he admitted that IU was his ideal type on Flower Crew.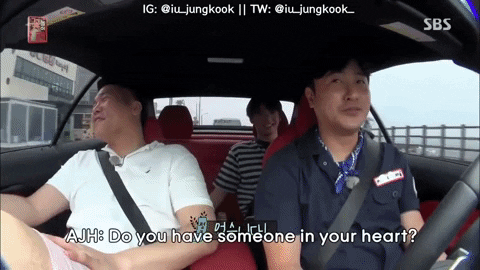 Or at the 2017 Melon Music Awards where he sat through IU's performance when he should have been getting ready for his own.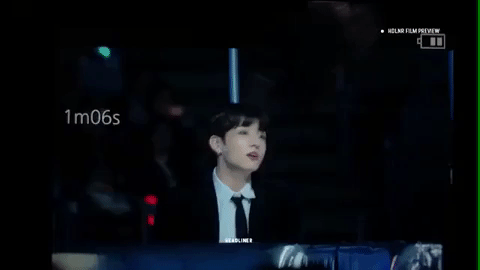 2. HIGHLIGHT's Yoseob
Yoseob may be the original IU fanboy. On an episode of Star Golden Bell, everyone thought he liked SECRET's Jieun, but his fellow bandmate Junhyung stepped in and told everyone that Yoseob has a crush on IU.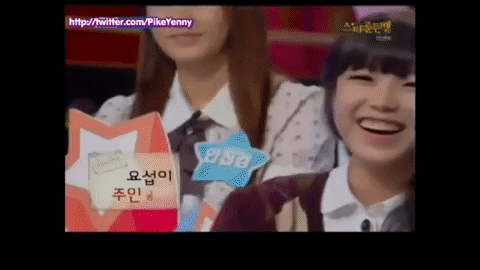 As the cat was already out of the bag, he smiled shyly and didn't deny it.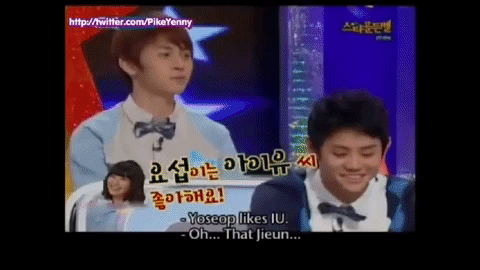 3. Kim Soo Hyun
Fans started to speculate that the actor had a crush on IU after they finished filming The Producer. Their suspicions increased when fellow castmember Gong Hyo Jin said he acted more manly when he was around her.
When IU read the letter in her Ending Scene music video and called him handsome, he was reportedly very flustered and happy by her words!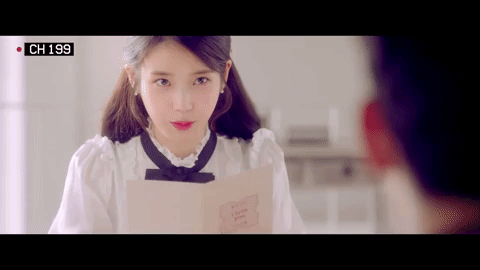 4. EXO's Suho and Kai
Suho and Kai have been longtime fans of IU. During the 2013 MAMAs, a camera caught the two singing along to IU's "Red Shoes".  Suho knew every single word to the song and he didn't even care when the cameras caught him in the act!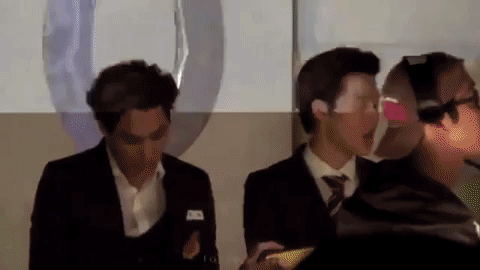 And this wasn't the only time the two were caught fanboying over IU. At the 2017 Melon Music Awards, cameras once again caught Suho singing along to IU's "Through The Night".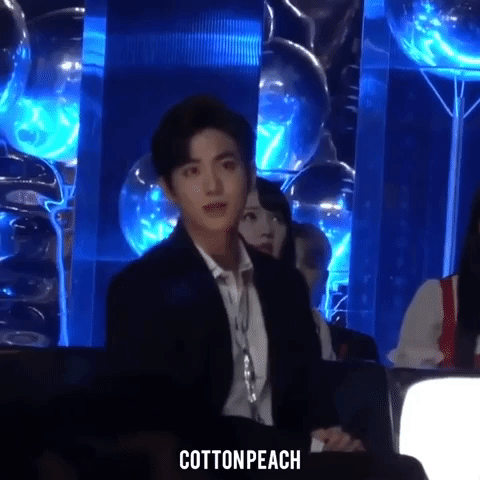 And Kai was the first person to stand up when she won an award.
Share This Post