5 Times Idols Surprised Fans By Replying To Them On Social Media
K-Pop fans always leave messages for their biases without giving it a second thought, but sometimes those lucky fans might actually get a reply from their favorites.
Check out 5 times idols went above and beyond for fans by personally responding to their messages below!
1. K.A.R.D
A fan asked, " which KARD member do you spend your time the most?"
#KARD #SOMIN
We usually spend most of our time togethe #wearetheone ? https://t.co/7BvRDJ312O

— K.A.R.D (@KARD_Official) February 24, 2017
Here a fan tweeted, "Based on ur prior personal experiences of struggle with ur body & self-esteem, do you have any advice for others?
#KARD#BM
love yourz-j.cole's lyrics is perfect answer for this Q. this song got me thru some of my worst times. https://t.co/BhmDvMmllX

— K.A.R.D (@KARD_Official) February 24, 2017
This fan said "Do you know what is the diff. between cheese and somin? Cheese melts in my mouth but Somin melts in my heart " 
#KARD #SOMIN
Oh my god…? looks like me and you have something in common ❤?❤ https://t.co/r6cIkIr3P8

— K.A.R.D (@KARD_Official) February 24, 2017
2. Park Bom
Bom responds to tweets constantly!  She is incredibly sweet and always looking to interact with fans.
@_iish21 I want to say thank you arab fans~~just wanted to let u know that I really really love u guys~~~❤️❤️❤️????

— Bom Park (@haroobomkum) February 15, 2017
3.  BTS
BTS constantly interacted with fans back when they were a smaller group.
@zelokiddo hi i am a man

— 방탄소년단 (@BTS_twt) February 21, 2013
4. DAY6's Jae
Jae's entire Twitter account is him interacting with fans…constantly!
5. CL
Even CL doesn't let her massive popularity prevent her from responding to fans.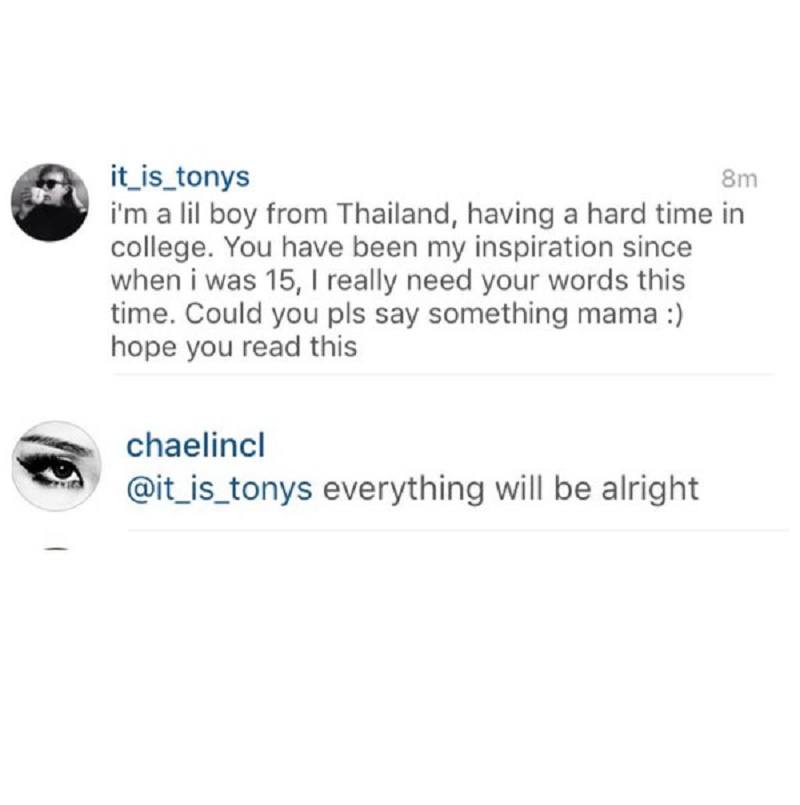 Share This Post