6 Horrifying K-Pop Stage Accidents That Made Idols Collapse On Stage
Unfortunately, accidents are a common occurrence within K-Pop and sometimes it leads to major scares. It's no secret that K-Pop idols live a hectic lifestyle that at times leaves them with fatigue and low energy during their schedules.
Red Velvet Joy
Red Velvet's Joy suffered what appeared to be some form of shock on her right sides that led to her to collapse while  performing "Happiness".

GFRIEND SinB
In what appears to be a case of exhaustion, GFRIEND's SinB was seen struggling to concentrate during the group's performance of "Mermaid."
She attempted to stay conscious but ultimately collapsed.

Girl's Day Hyeri
At the end of their performance for "Something" on M! Countdown, Girl's Day Hyeri lost consciousness and collapsed.
Her manager had to carry her off the stage.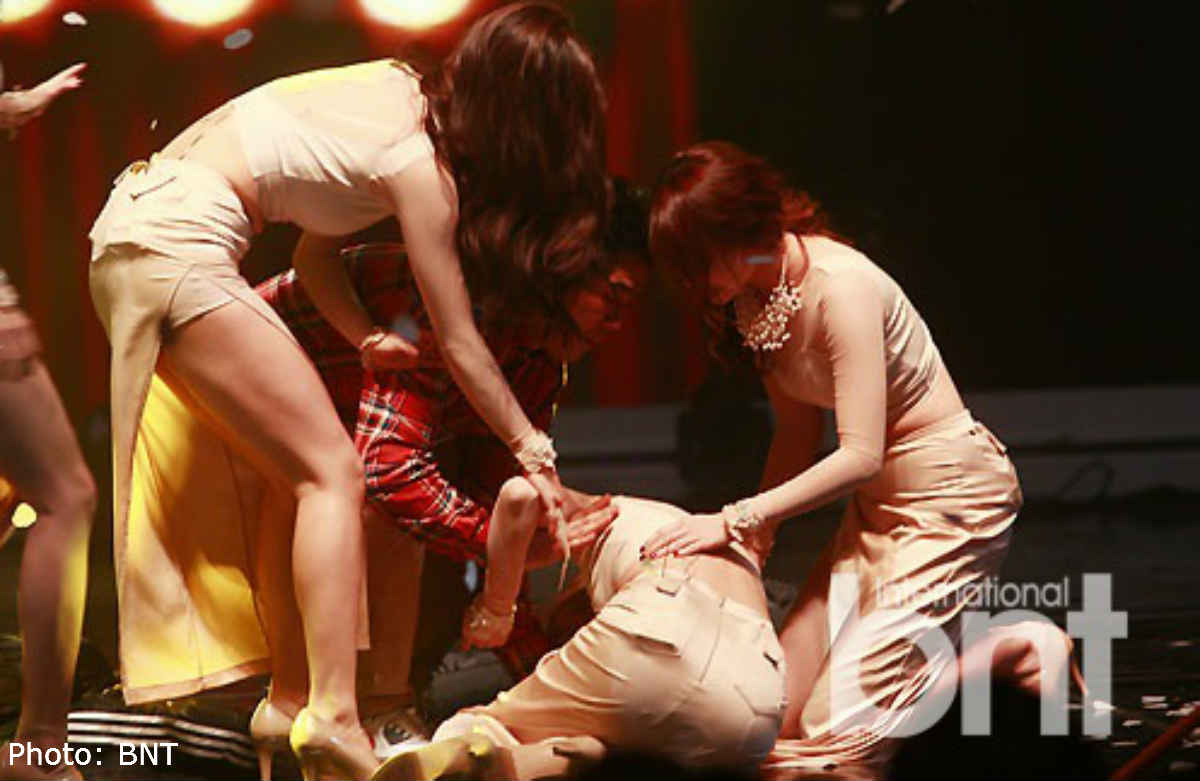 f(x) Krystal
During the SMTOWN Shanghai Concert in 2014, f(x)'s Krystal collapsed down the stairs after having finished performing one of their sets.

SHINee Onew
In an unfortunate series of events, SHINee's Onew ended up fainting from a mixture of exhaustion, pain, and shock after the idol performed on a twisted ankle.
He almost had a stage light fall on him at Music Bank.

VIXX Ravi
During their concert in Mexico, VIXX's Ravi suddenly collapsed during the group's performance and was immediately removed from the stage as he also appeared to be suffering from breathing problems.

Share This Post