6 Real Life Celebrity Squads Who Deserve Their Own Reality Show
Last October, a new reality show called Dragon Club: Immature Bromance started airing and gained a lot of popularity.
It followed celebrities and their celebrity friends on vacation, showing their true colors and having fun. Viewers loved being able to see this side of their favorite celebrities, and so they came up with other celebrity squads they'd love to see on the show.
Check out these 6 celebrity squads that deserve their own reality show!
1. Cho In Sung and Best Friends
This group consists of actors like Cha Tae Hyun, Bae Sung Woo, Song Joong Ki, Kim Woo Bin, Lee Kwang Soo, Kim Ki Bang, Lim Joo Hwan, EXO's D.O, and of course, Cho In Sung.
They haven't thought of their own squad name yet, but they have one thing in common: they all like to talk and share stories with each other over a few drinks!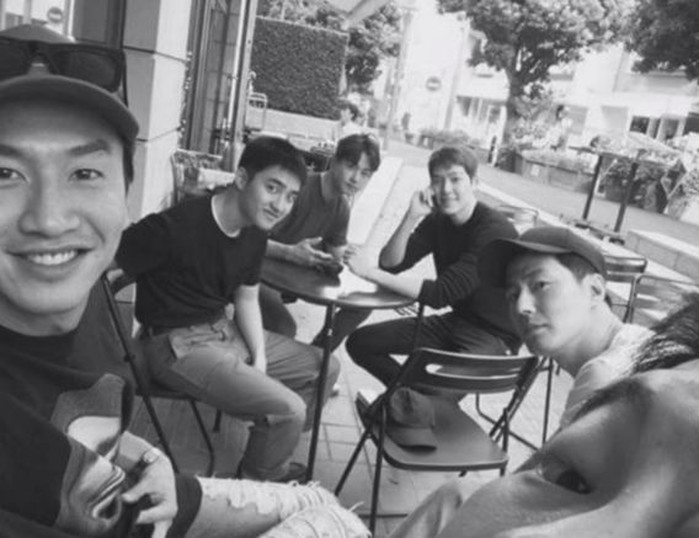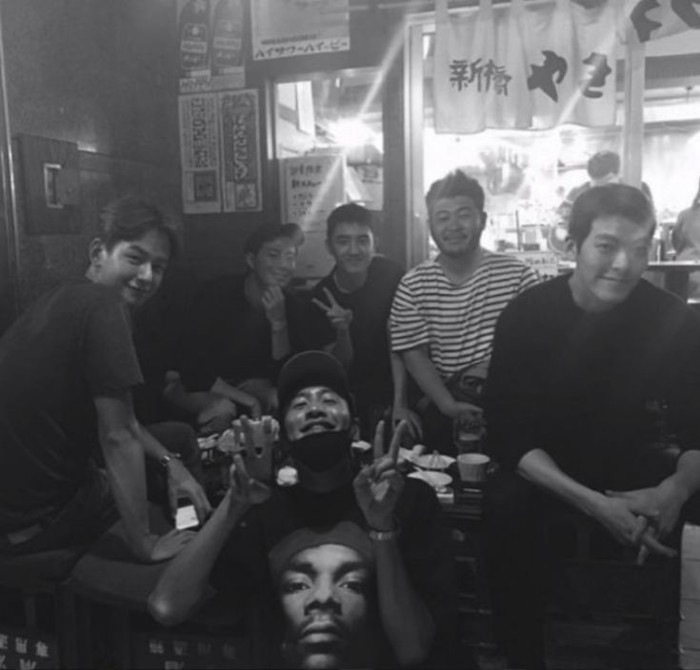 2. ChoCoBall
ChoCoBall is a squad name for Super Junior's Heechul, Jang Geun Suk, HIGHLIGHT's Junhyung, FT Island's Hongki and Jonghoon, Cho Sung Mo, Epik High's Mithra Jin, and TRAX's Jungmo. The celebrities in this group are all AB-blood types (in Korea, AB-blood types are well-known for being very eccentric).
The squad name actually means "A group of people who look like they're psychos, but appear more attractive over time", and was simply abbreviated. It was founded by Heechul, who also came up with its motto, which states, "Let's work hard to play hard, and be polite to be free."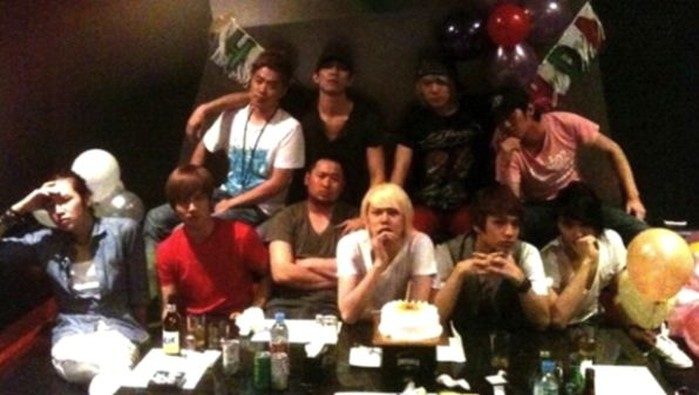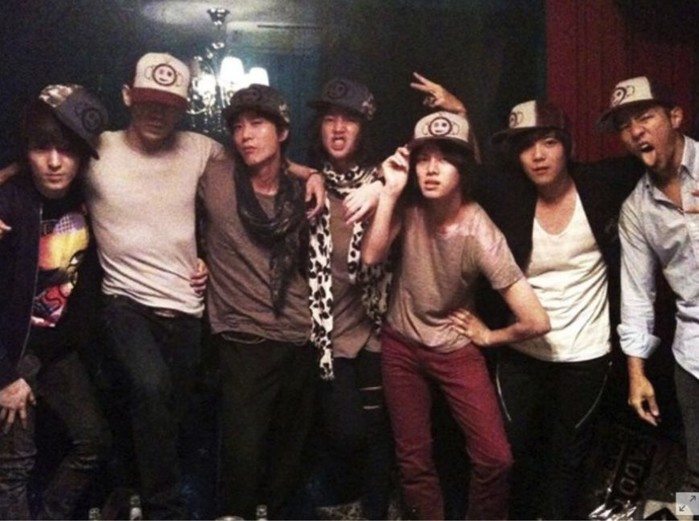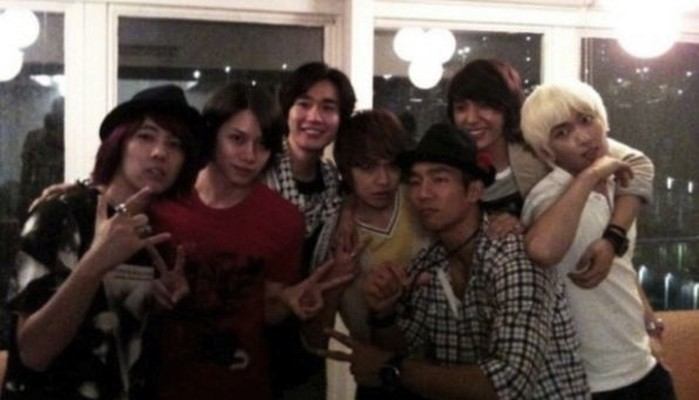 3. Byun Yo Han's Division
This squad consists of Byun Yo Han, Ryu Jun Yeol, Ji Soo, EXO's Suho, and Kim Hee Chan. It was named Byun Yo Han's Division, simply because Byun Yo Han was the first to debut out of everyone in the squad.
In an interview, he revealed the members of his squad and explained that they were all incredibly close, and that they liked to meet in the middle of the night and talk about anything.
"We're comfortable enough to meet each other in the middle of the night in slippers, and be able to talk about anything.

We don't drink much, but we like to talk and work out a lot. We enjoy indoor sports like table tennis and billiards."

— Byun Yo Han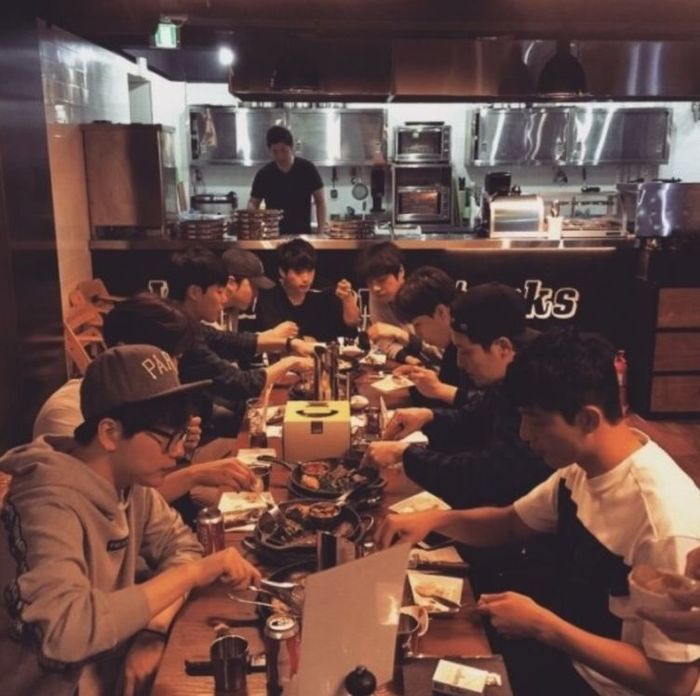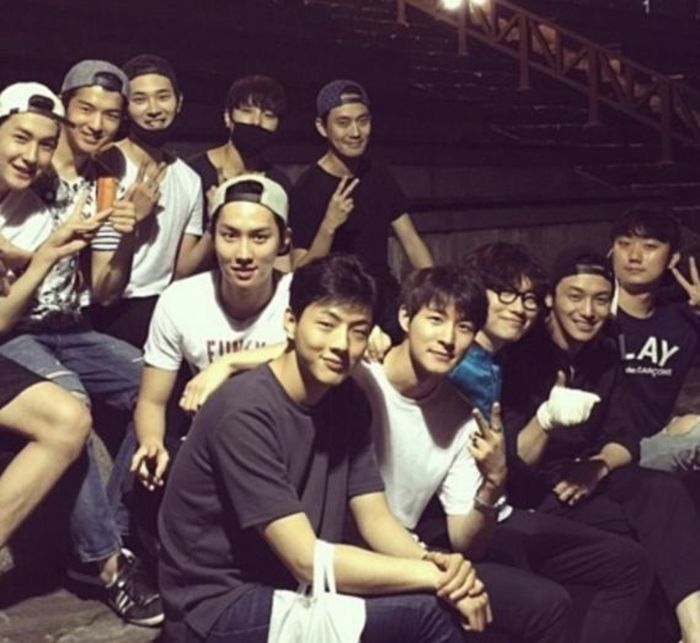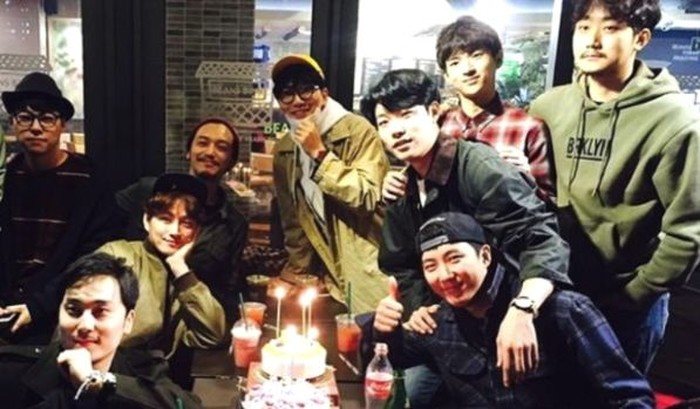 4. Nu Thang
Nu Thang consists of BIGBANG's G-Dragon and T.O.P, Lee Soo Hyuk, Yang Seung Ho, Lee Hyun Jong, History's Kyungil, Hong Jong Hyun, Kim Young Kwang, CL, Soo Joo, Gye Han Hee, and Ahn Ah Reum.
The members of this squad were all friends before they debuted, and have continued their friendship long into their entertainment careers.
Lee Soo Hyuk once revealed that they tend to watch movies or just talk about their lives instead of drinking because G-Dragon didn't like to drink.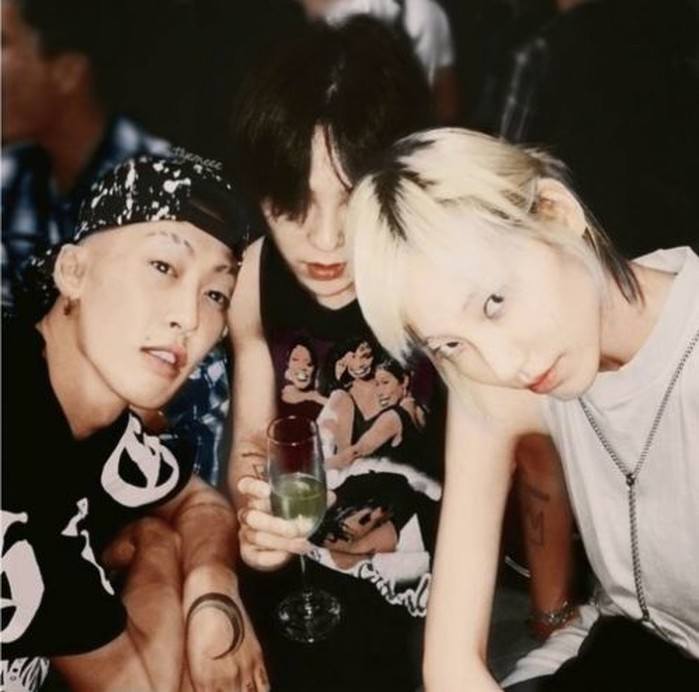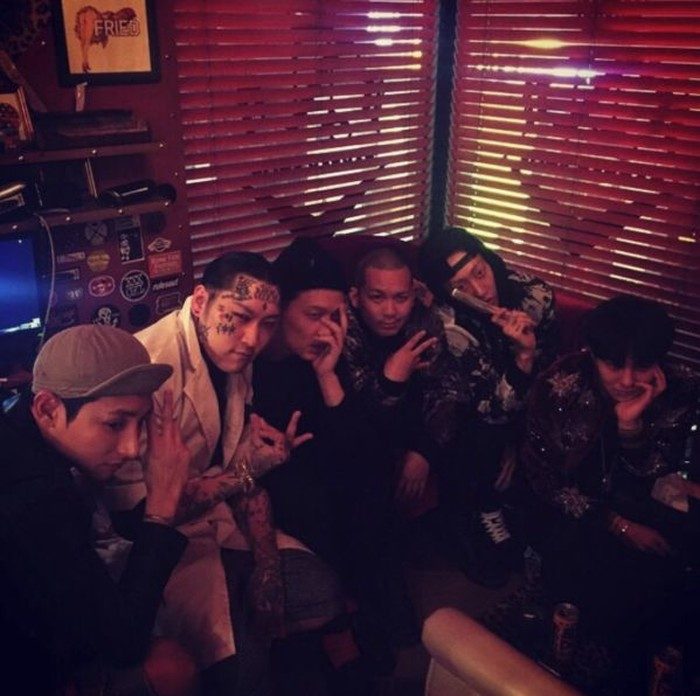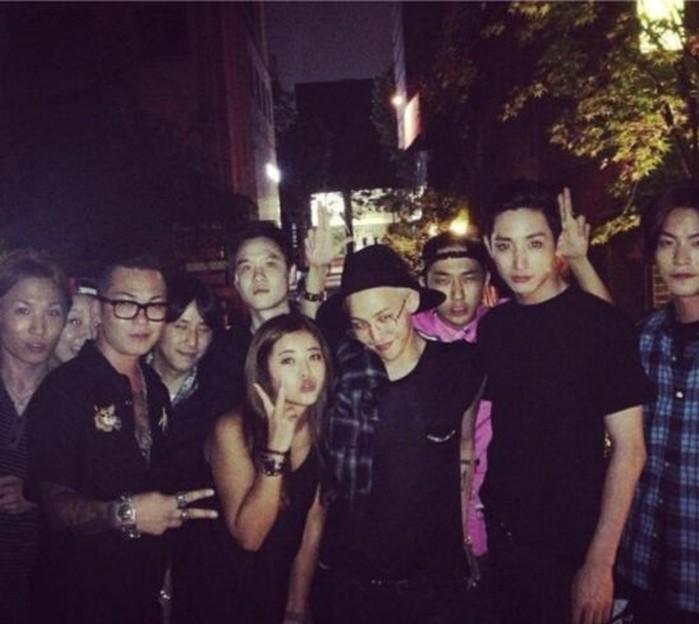 5. Natgarim
Natgarim (낯가림) means "shyness" in Korean, and this squad consists of Son Hyun Joo, Yoo Hae Jin, Kim Sun Ah, Jang Hyuk, Ma Dong Seok, Go Chang Suk, Song Joong Ki, BoA, and SHINee's Minho.
As their name suggests, it's a squad full of celebrities who are actually quite shy! In one broadcast, Kim Sun Ah even explained that the squad members are so shy even around each other, that it takes about 20 to 30 minutes for everyone to warm up and start talking.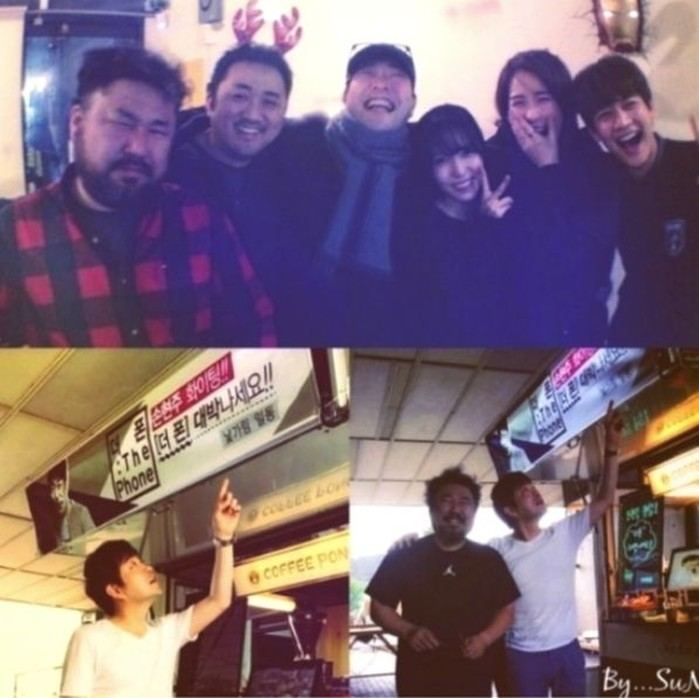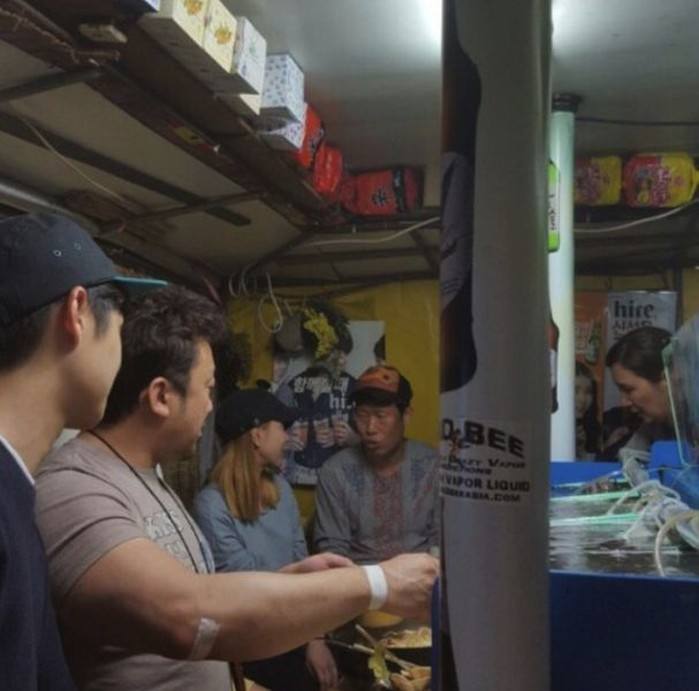 6. Jung Joon Young's Superstar K group
The majority of the members of this squad have all starred on Mnet's audition survival show, Superstar K. It consists of Jung Joon Young, Roy Kim, Eddie Kim, Park Jaejung, and CNBLUE's Jonghyun.
Their squad became immensely popular after they starred on MBC's I Live Alone and showcased how much fun they had together just while eating dinner and playing games.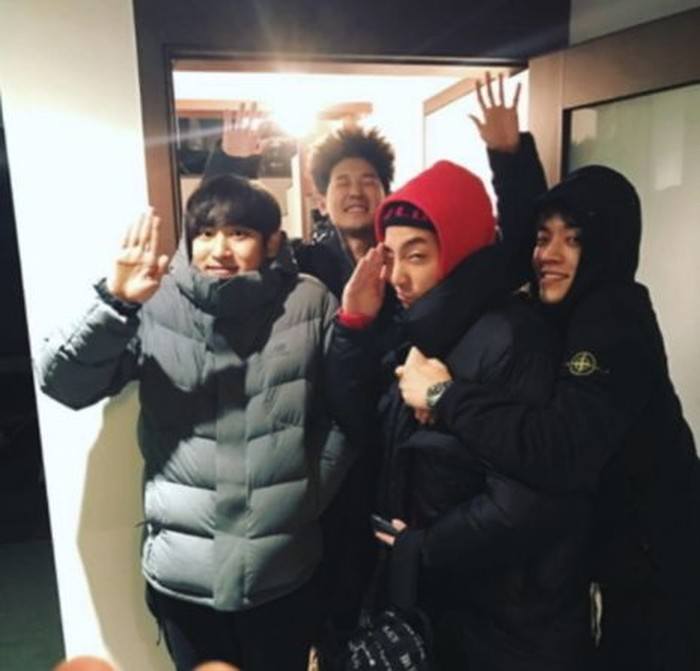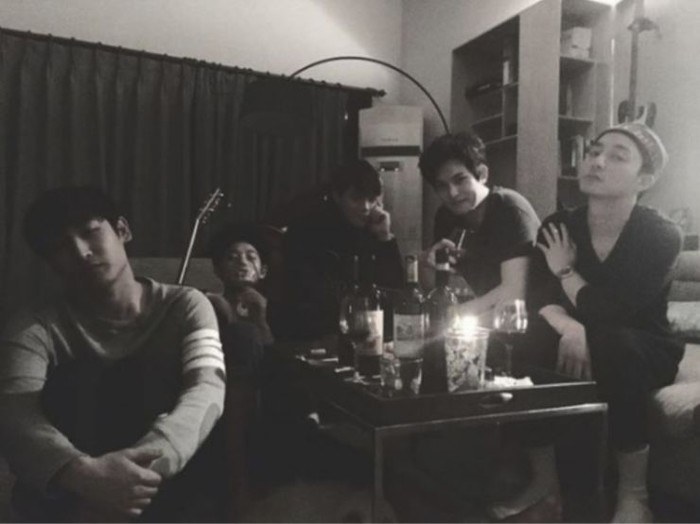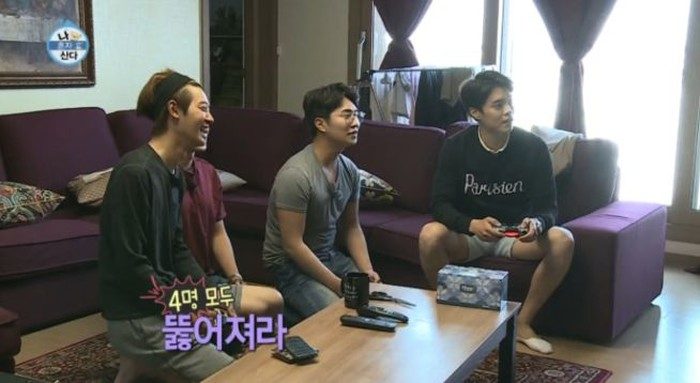 Source: Insight
Share This Post