7 Beautiful Female Idols Born In 2003 You Should Know About
These baby idols are taking over the K-Pop world!
With young rookies popping up everywhere lately, Korean netizens are buzzing about the rising status of idols born in 2003 – which makes them 15-years-old! Check out what makes these baby idols so special below.
1.  Buster's Jisoo
Jung Jisoo got all the hype started when she debuted with rookie group Busters in November 2017 with their title track "Dream On". Netizens can't get over how much like a doll she looks, commenting on her small face and unique features.
She also looks a lot more mature than her age, with some fans initially mistaking her for a 20-year-old.
Fans are even lamenting how attractive she looks from the side, and Ji Soo herself says she thinks it's one of her strong points – that and her naturally tanned skin.
At 171cm high, Jisoo's long legs make her a good dancer and she enjoys performing dance covers.
2. SM Entertainment's Lami
Lami was a child actress that was spotted by casting director Lee Soo Man in 2013 and cast in SM Rookies. She is currently training under SM and has appeared in Disney Channel's Mickey Mouse Club.
Fans think she looks a bit like f(x)'s Sulli and online communities are calling her SM's "visual center" and the company's next Yoona!
She is expected to have a strong visual role in a new girl band due to her talent for cute dancing and her acting experience.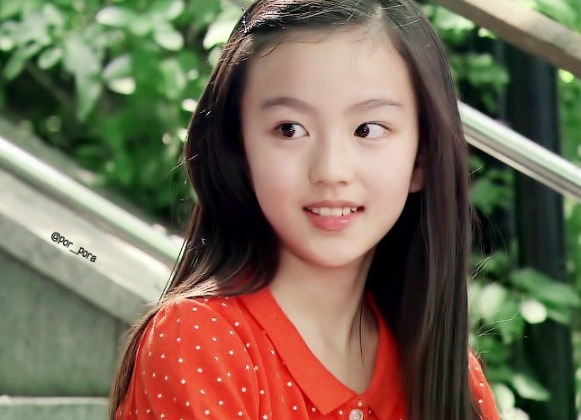 There is some speculation that she may debut this year in SM's new band SR16G but this hasn't been confirmed.
3. JYP Entertainment's Yuna
Shin Yuna is a popular JYP trainee who gained support when she competed in JYP's Stray Kids trainee show. She was part of Female Team 2.
She also appeared as Jungkook's girl in BTS's highlight reel for "Love Yourself"!
4. Fromis_9's Jiheon
Baek Jiheon appeared in Mnet's trainee survival show Idol School and gained a lot of attention in the Korean online community for her easy-going smile and stunning visuals.
Although international fans saw her as just a pretty face rather than a true talent, Jiheon was a confident dancer and adequate singer while on the reality show, who herself was aware that her singing might need to improve.
She was not confident with her vocal range and even cried during vocal practice because she thought she was lacking and would bring negativity to the team.
But she trained hard in order to debut as part of Fromis_9, who released a pre-debut song "Glass Shoes" ahead of their first mini album on 24 January.
And fans love her for her positive attitude!
5. Loen/FAVE Entertainment's Minseo 
Baek Minseo was one of the youngest contestants on JTBC's Mixnine.
She was a child actress and model and appeared on the Disney Channel entertainment show and in promotional videos.
Her cute visuals and natural talent have made her a fan favorite.
She was eliminated from Mixnine but is set to make her official debut next month.
6. Cube Entertainment's Younseo
Lee Younseo won hearts when she participated in Mnet's Produce 101 in 2017.
She was eliminated but fans remember her sharp dance moves and strong stage presence.
They can't get over her mature aura and smoldering gaze!
7. Kim Minjung
Kim Minjung was a contestant on 2016's Produce 101 but barely got any screen time!
Online communities are shocked they missed such a talent and are praising her hip-hop visuals and attitude.
Kim Minjung had already appeared on K-Pop Star 2 in 2010 but had changed so drastically that no one recognized her! She was labeled a dance prodigy back then and it's not hard to see why.
There are rumors she has been signed with Starship Entertainment, so we're sure to be seeing more of her!
Share This Post