7 Idols Who Continue To Suffer From The Effects Of Serious Permanent Injuries
Some of these idols are lucky to be alive!
Content Warning
This article includes descriptions of graphic content that may disturb some readers.
1. Super Junior's Heechul
15 years ago, Heechul was in a car accident and his left leg was severely damaged.
Because of this, Heechul had to have rods inserted into his left leg to stabilize it, and had to go through a lot of rehabilitation to regain muscle and walking ability. Even to this day, he has stated he still feels the pain. Not only that, but he struggles with dancing, which means he usually doesn't perform Super Junior's higher intensity choreography any more.
Heechul actually feels the most sorry towards his fans and fellow members.
During Super Junior's comeback, he wrote a message to his fans explaining his situation and apologizing for his lack of confidence when it came to his dancing.
2. INFINITE's Woohyun
The Idol Star Athletic Championships can be pretty harsh. INFINITE's Woohyun was left with a lasting reminder of how hard these games can be.
During the 2014 games, Woohyun received an injury while playing futsal. Woohyun received physical therapy and was at risk of losing full movement of his arm due to torn cartilage in his left shoulder.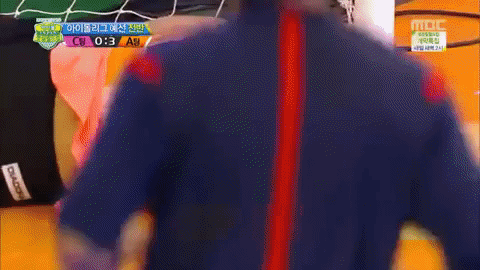 3. Lee Min Ho
In 2006, actors Lee Min Ho and Jung Il Woo were in a major car accident that left the driver of the car and the front seat passenger dead. Lee Min Ho suffered injuries that left him in the hospital for months.
His list of injuries stemming from the accident included fractures in his ribs, thigh, and ankle, and torn knee cartilage. He needed to have a 46cm metal rod put into his thigh. He was also in a coma for a month, and then bedridden for several months afterwards.
Even though he took an entire year off of his acting career due to his injury, because of his busy schedule, he was unable to receive sufficient treatment and still suffers the aftereffects of these injuries to this day. Some of his scars can be visible in his dramas after his recovery.
4. Jung Il Woo
While Lee Min Ho's injuries were severe, Jung Il Woo's injuries were considered much worse. He suffered a concussion, brain hemorrhage, and suffered partial amnesia.
Not only that but he had a broken wrist and pelvic bone. Like Lee Min Ho, he had to spend months in the hospital but still didn't receive enough rehab.
Both Jung Il Woo and Lee Min Ho were exempted from active military duty are serving in public service instead.
5. Super Junior's Kyuhyun
Just one year after Heechul's car accident, Kyuhyun was left with a grim diagnosis after Super Junior's car was involved in a major accident in 2007. Kyuhyun received the most injuries from the accident.
He had a fractured hip, broken ribs, had scratches and bruises on his upper body, and one of his broken ribs pierced his lung. He also was in a coma for 4 days and was only given a 20% chance to live.
He pulled through, but spent 6 days in the ICU and wasn't able to walk for 1 month after the accident. He also had to sit out on all activities for 4 to 5 months because his injuries were so severe.
6. Royal Pirates' James
In 2015, James was heading to a restaurant to meet up with a friend. When he opened the door, the steel frame crashed down on his wrist, shoulder, and head.
He lost consciousness and ended up in surgery for 8 hours to try and save his arm. His wrist was almost completely severed and he suffered severe nerve damage.
His arm was in such bad shape that doctors gave him the option to amputate it. He ended up turning down that option.
Ahead of his sixth, James was also told he had a blood clot in his brain, prompting his departure from Royal Pirates. However, he continued to remain strong, embracing his own ideals and becoming a voice for Asian representation in America.
7. Kim Jong Kook
When he was a child, Kim Jong Kook broke his legs. This led to a problem with a disc in his back, and the development of scoliosis.
He started exercising as a way to relieve his pain, but the problem just kept getting worse. He later developed problems with his pelvis and leg. He even lost some pain receptors on the left side of his body. He has needed several surgeries and physical therapy, but still struggles with the pain. He has been seen on Running Man wearing back braces and even talked about his bad back on the show back in 2010.
Share This Post