7 Korean Celebrity Proposals That Set The Bar Way Too High For Normal Plebs Like You And Me
Will you marry me?
Celebrity proposals are often a hot topic, but these celebrity couples set a new bar with how romantic and thoughtful they can be.
Ranging from customized, one-of-a-kind rings to surprise events, these celebrities made sure to win their partner over through their pure gesture of love.
Check out this list of 7 celebrity couples who had the most romantic proposals.
1. Jung Jeong Ah
Actress Jung Jeong Ah revealed in an episode of Video Star that her fiancé proposed to her by laying the whole floor of their hallway with ₩10,000 KRW bills ($8.24 USD).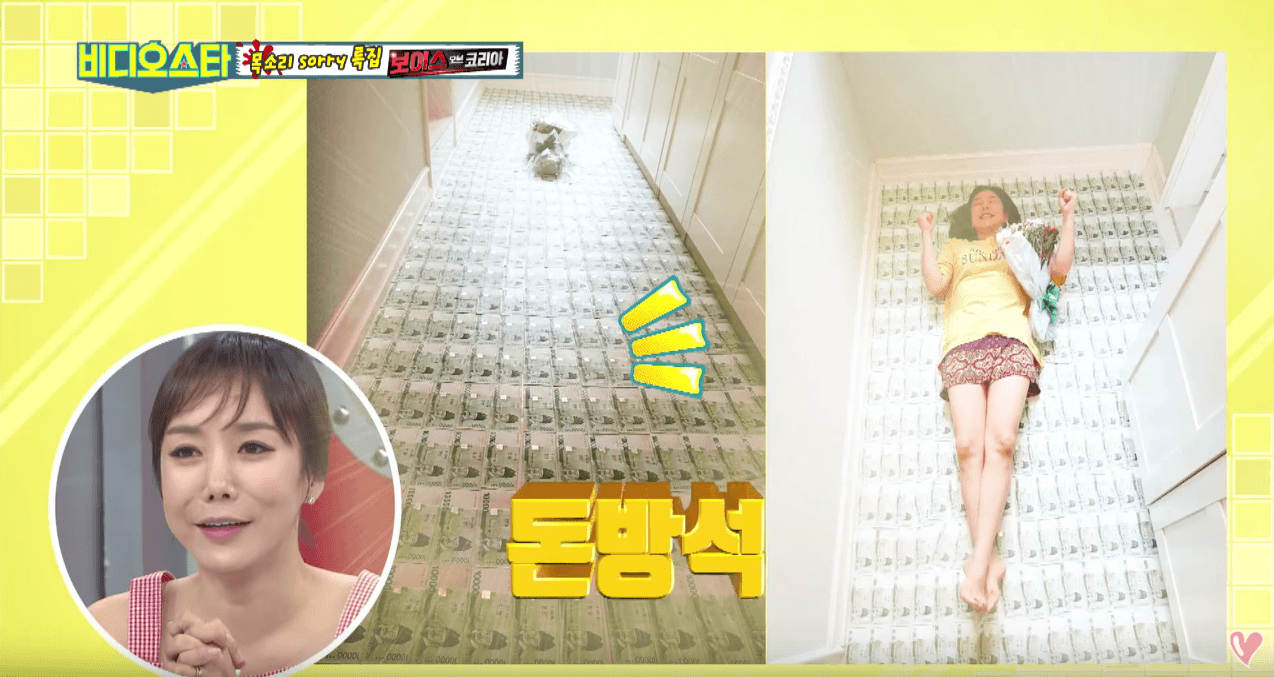 2. Goo Hye Sun & Ahn Jae Hyun
Ahn Jae Hyun proposed to Goo Hye Sun with a unique ring that he designed himself. He also uploaded a video of him admiring Goo Hye Sun sitting next to a huge collection of flowers he bought to propose to her.
The video went viral, racking up over 2 million views, and the whole world fell in love with their incredibly romantic moment.
Sadly, their marriage is very likely over as the two are currently in a heated dispute over infidelity and other issues.
3. Kim Ga Yeon & Lim Yo Hwan
Actress Kim Ga Yeon was proposed to by pro-gamer Lim Yo Hwan on Happy Together!
Lim Yo Hwan put sparkling wedding shoes in a glass dome, bent down on one knee, and asked her to marry him in front of cameras and other celebrity guests. It was indeed one of the most romantic episodes of Happy Together!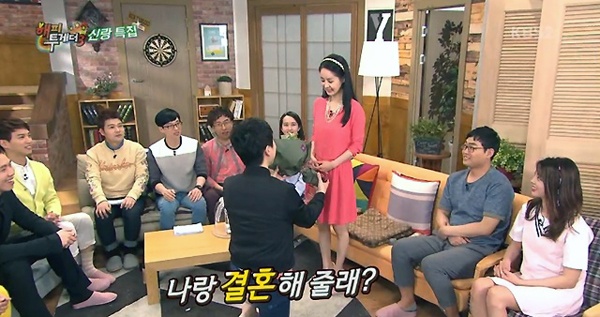 4. Kim Won Joon
Actor Kim Won Joon proposed to his non-celebrity wife by handing over his entire savings account to her along with a pair of earrings that he purchased long before he met her.
According to Kim Won Joon, he purchased the earrings and saved them for the woman whom he thought would become his wife.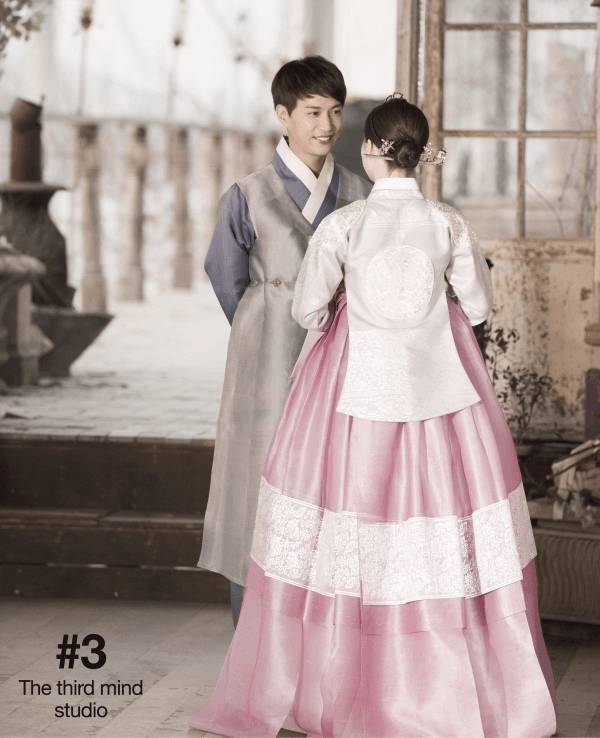 5. Yook Joong Wan
Yook Joong Wan married his best friend of 10 years, so he wanted to make his proposal incredibly special.
He decided to go panning for gold for 8 hours so that he could design a unique ring made specially for her.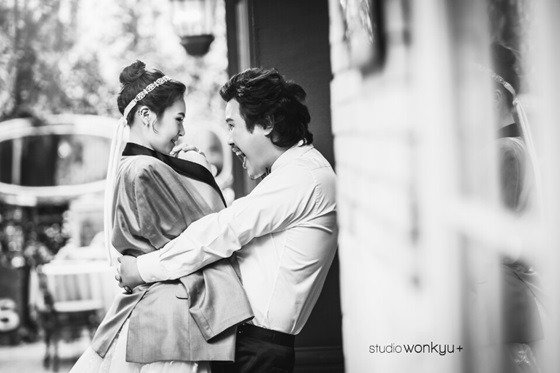 6. Haha & Byul
Haha organized a surprise event for Byul for his proposal. The couple were heading to the city council to register for a marriage certificate, but Haha partnered with the council workers to organize a proposal.
At the city council, he bent down on one knee with the ring in his hands and said, "I like you, let's get married. Please be my last love." How romantic!
7. Tiger JK & Yoon Mirae
Tiger JK proposed to Yoon Mirae with a rubber band as a makeshift ring. On the day he proposed, he put the rubber band ring on her finger and promised her, "I'll change it into a diamond ring soon."
On the day of the wedding, the two got married with a ring they purchased from their local market priced at 25,000 KRW ($18.96 USD).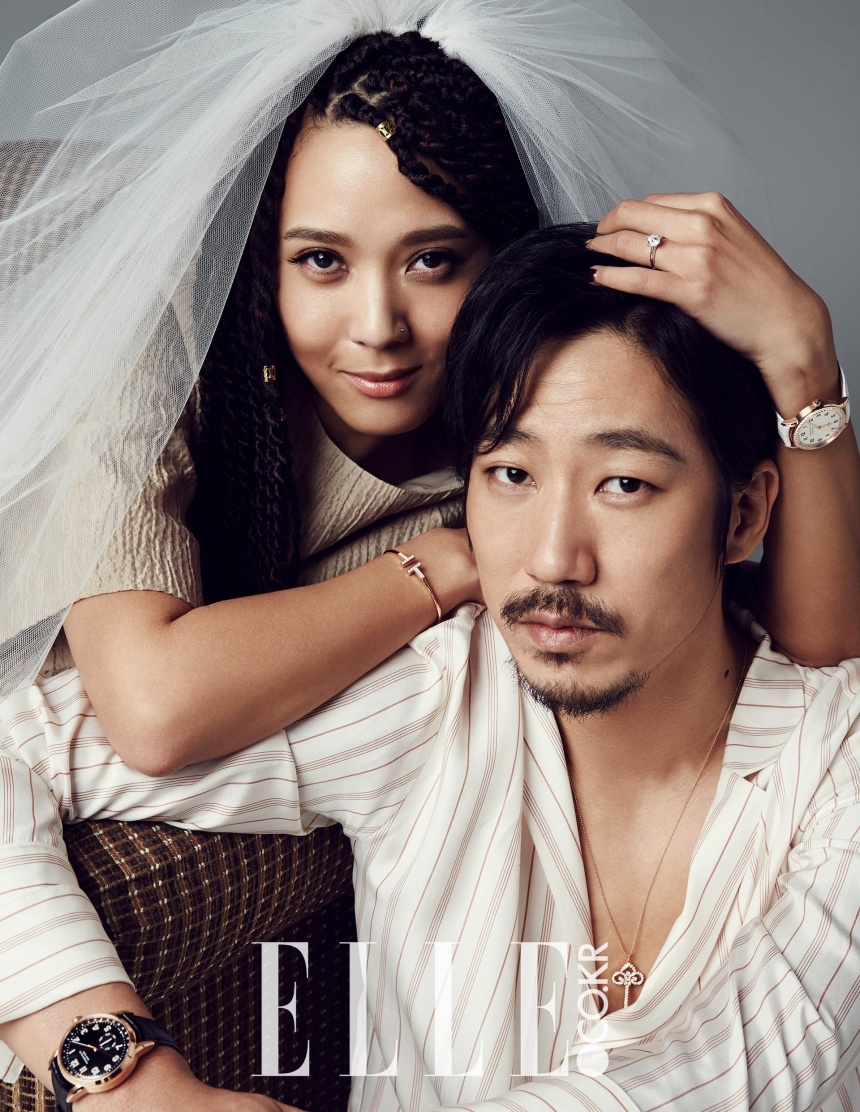 Share This Post