7 Most WTF Photos Captured By Naver Maps' Streetview
Actually though…
Naver Maps' Street View is fun to explore at times, but sometimes, there are some odd and scary things that are captured on camera. These 7 things that were captured on Street View in South Korea are sure to leave you with some unanswered questions.
1. Body parts
A young woman's chopped up body was found in an traveler's suitcase that was sitting in a wagon, untouched for over 3 years.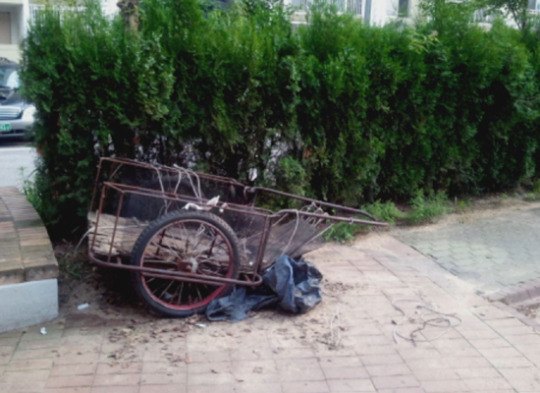 Police soon investigated the bag with a forensics team, but the case remains unsolved due to lack of evidence. It remains one of Korea's most controversial murder cases.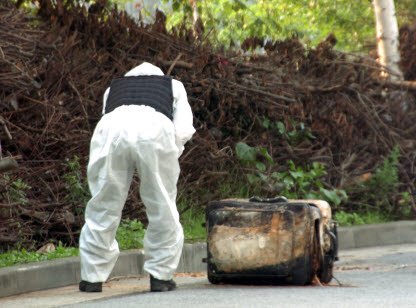 Currently, the wagon is blurred on Street View and cannot be seen.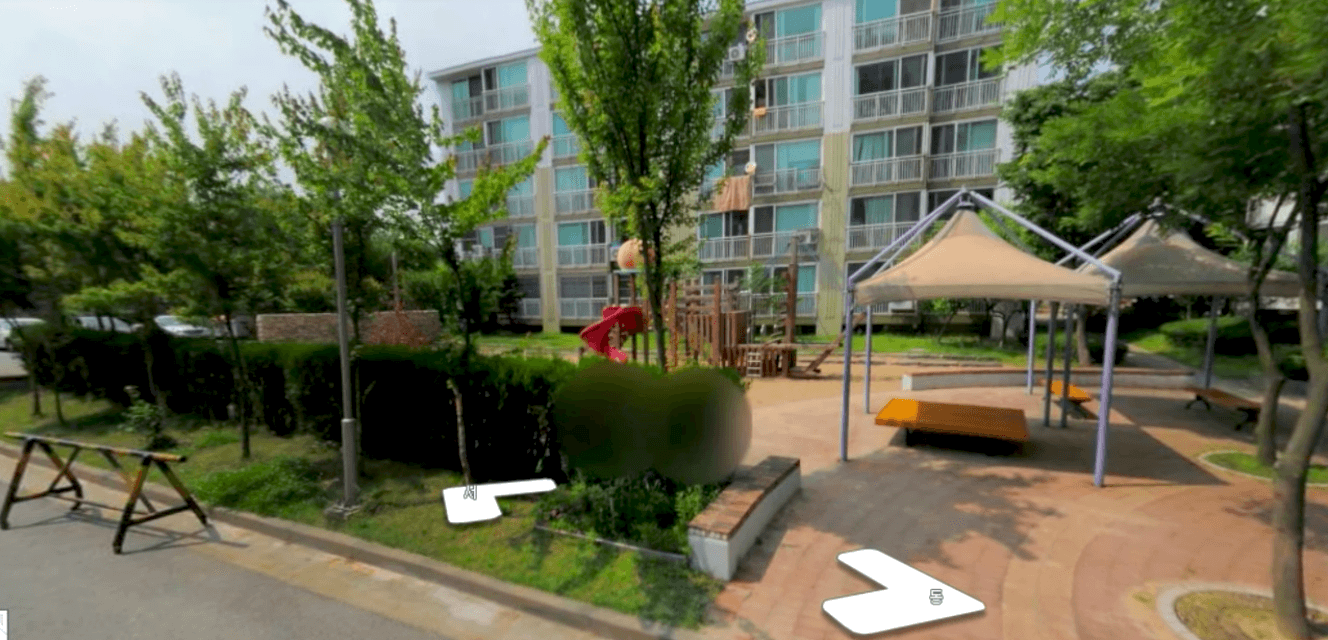 2. A man with a knife
A photo of two men talking next to a truck became viral as one of the men had what appeared to be a knife behind his back, while the other man appeared to be covered in blood.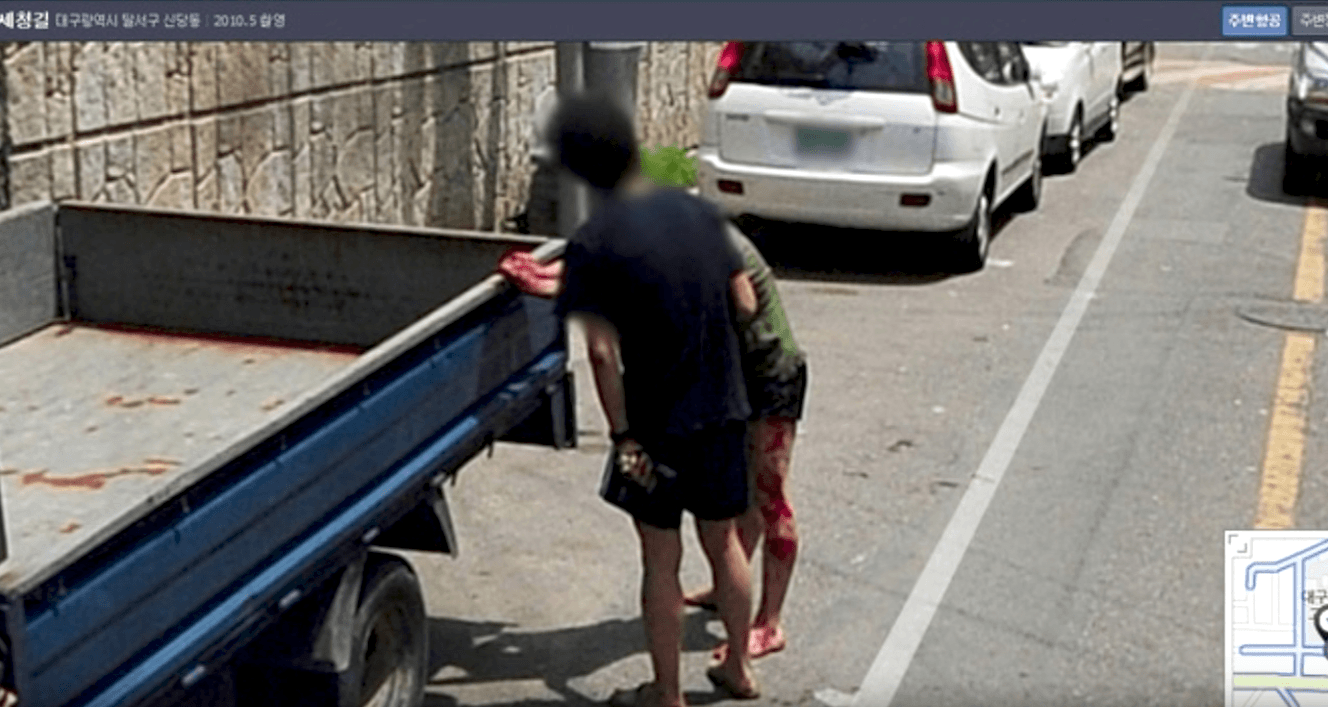 Further down the road, another man, topless and covered in blood, stood looking at the ground, with something in his hand.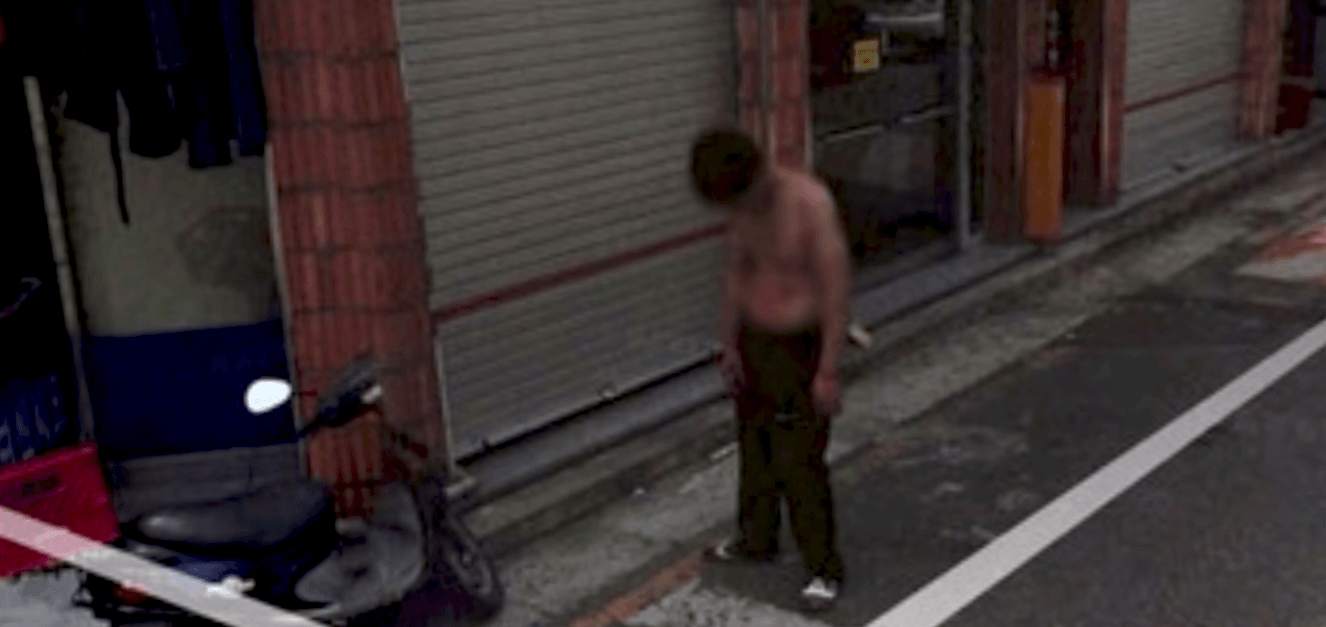 Some believe there must have been a feud between the three men, yet no other information about this ever came to light.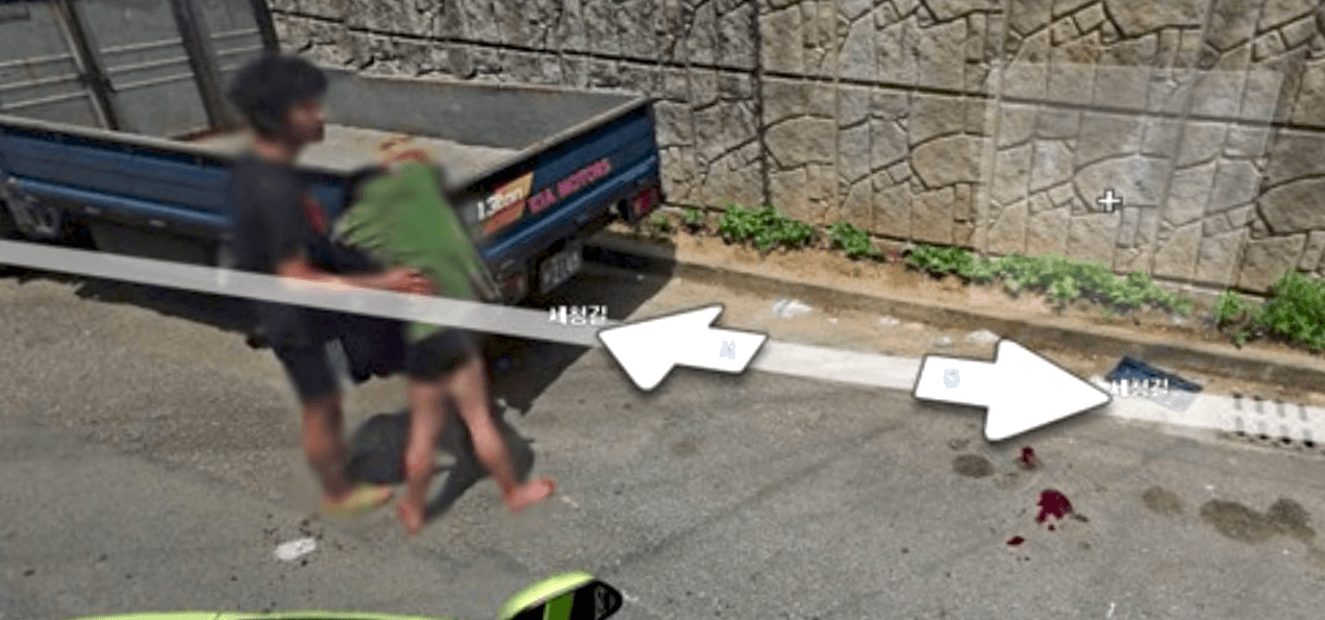 3. Flag pole hold
A man was walking alone near Some Sevit Park in Seoul when he noticed the Street View car. He continued walking, until he disappears for a moment.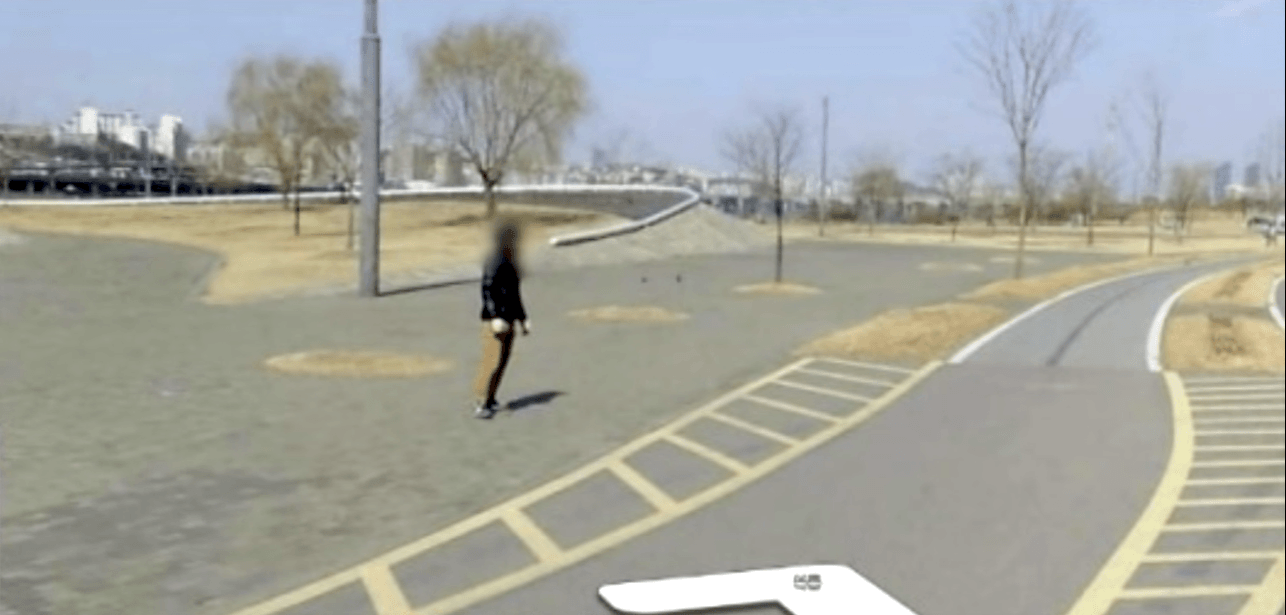 Further down the road, the man appears again doing a flag pole hold on a tree! He seized the extremely rare opportunity and gave the whole world a show.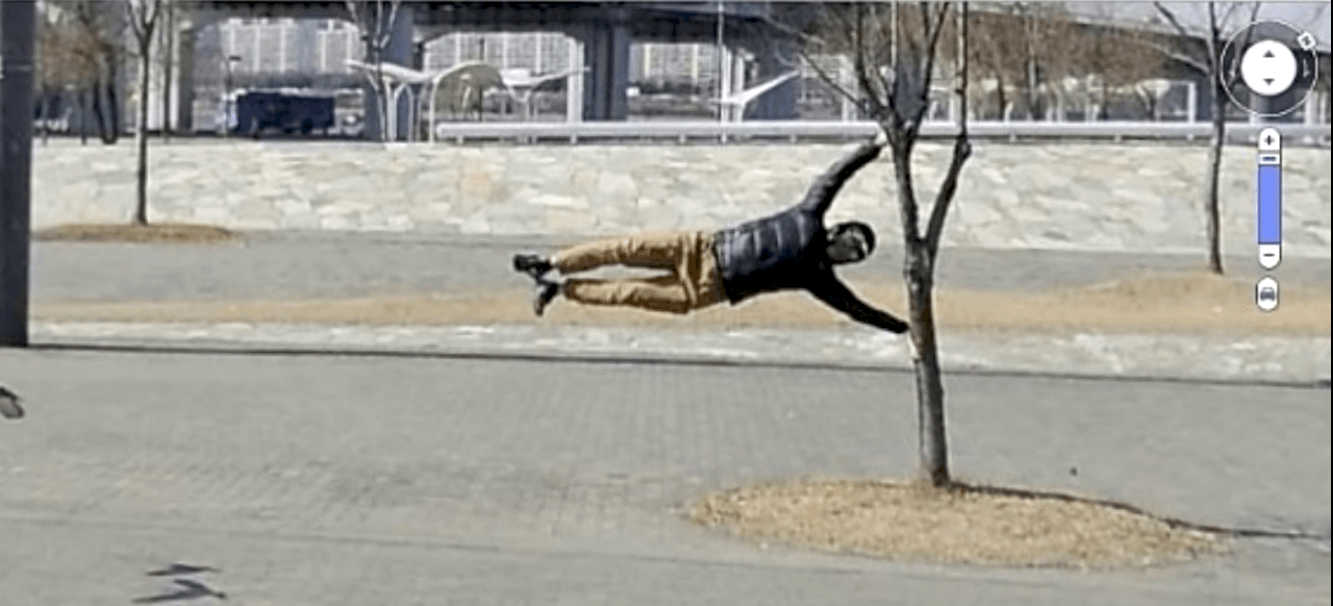 4. Guide dog
The Street View team had to cross the ocean to visit Jukdo, a small island off the coast of Ulleungdo.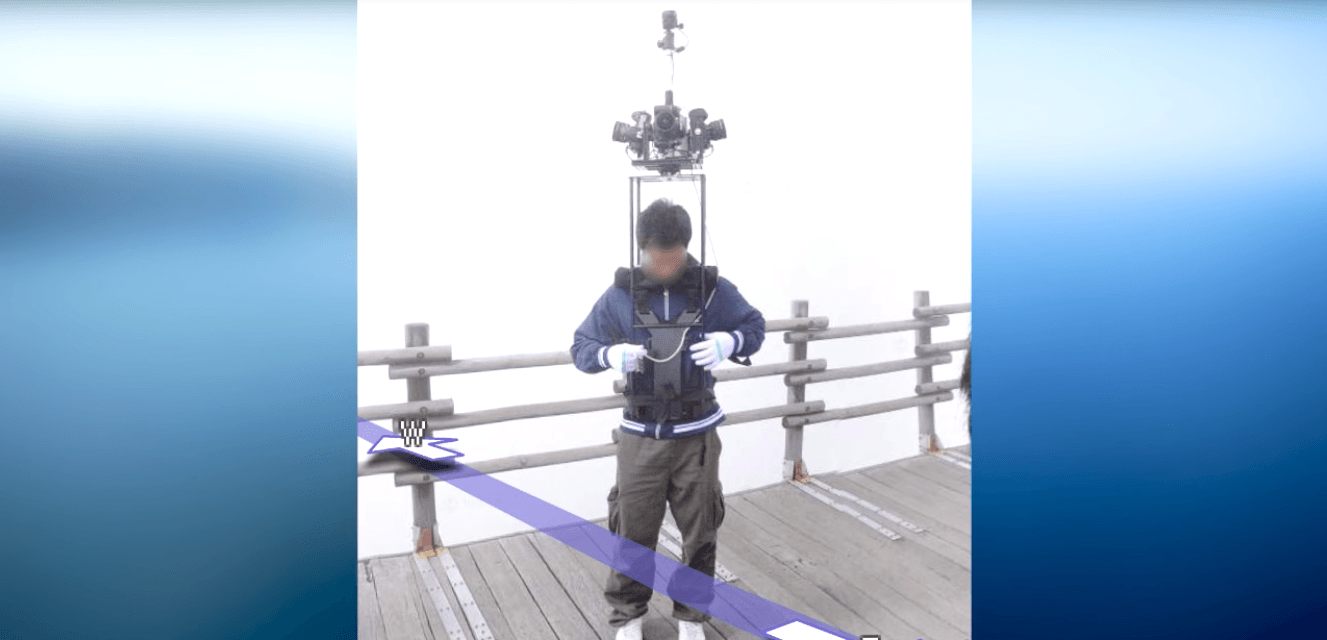 There they met the island's only guide dog, Maru, who followed them around everywhere and "guided" them around the island.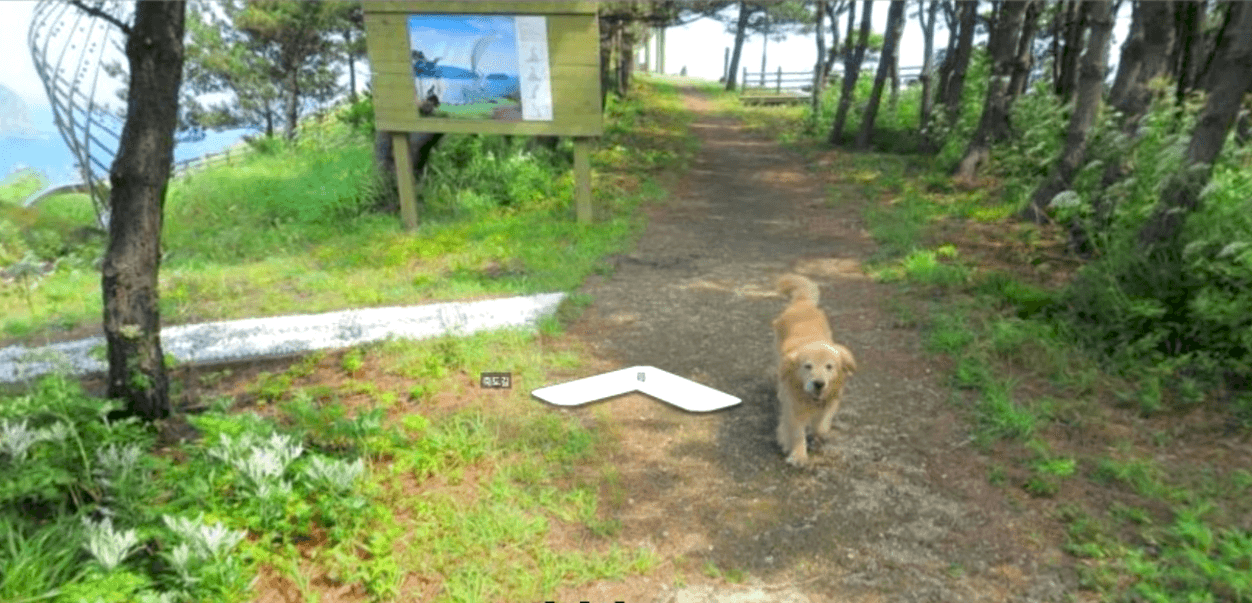 5. A passed out woman
A woman who appeared to be in her 50's or 60's was captured lying on the side of the road. The photo began spreading online and people were genuinely worried, so they reported it to the police thinking she was a murder victim.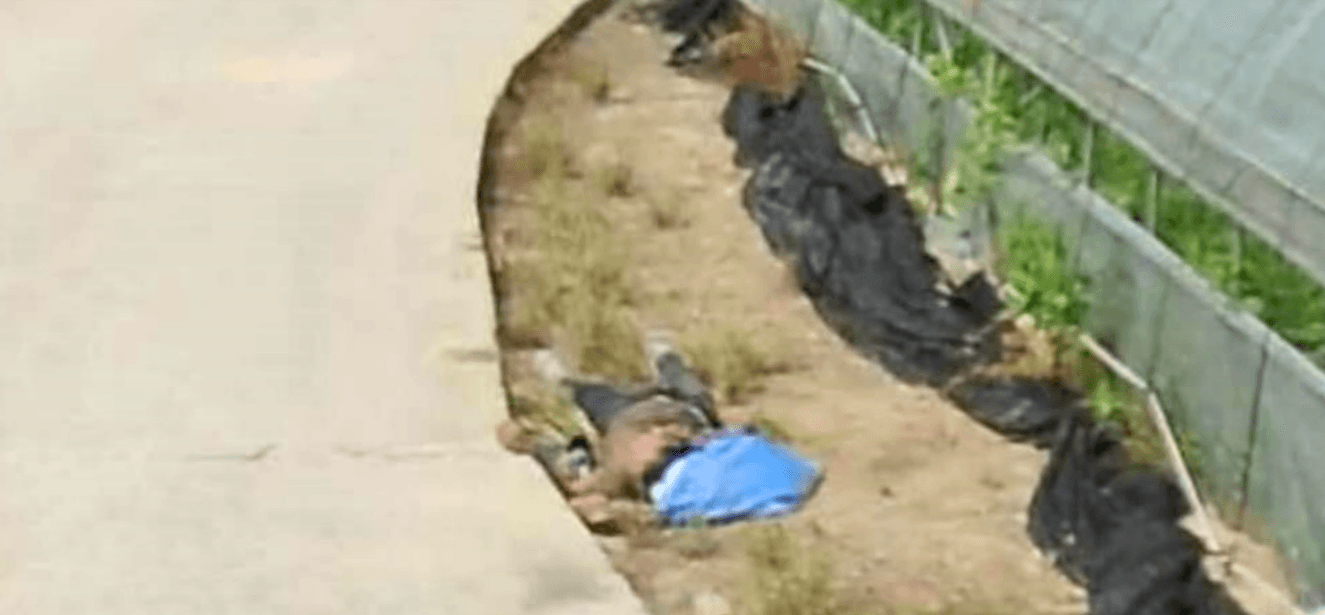 As it turned out, the woman was an illegal immigrant from Mongolia, but she had become too drunk to go home and passed out on the side of the road.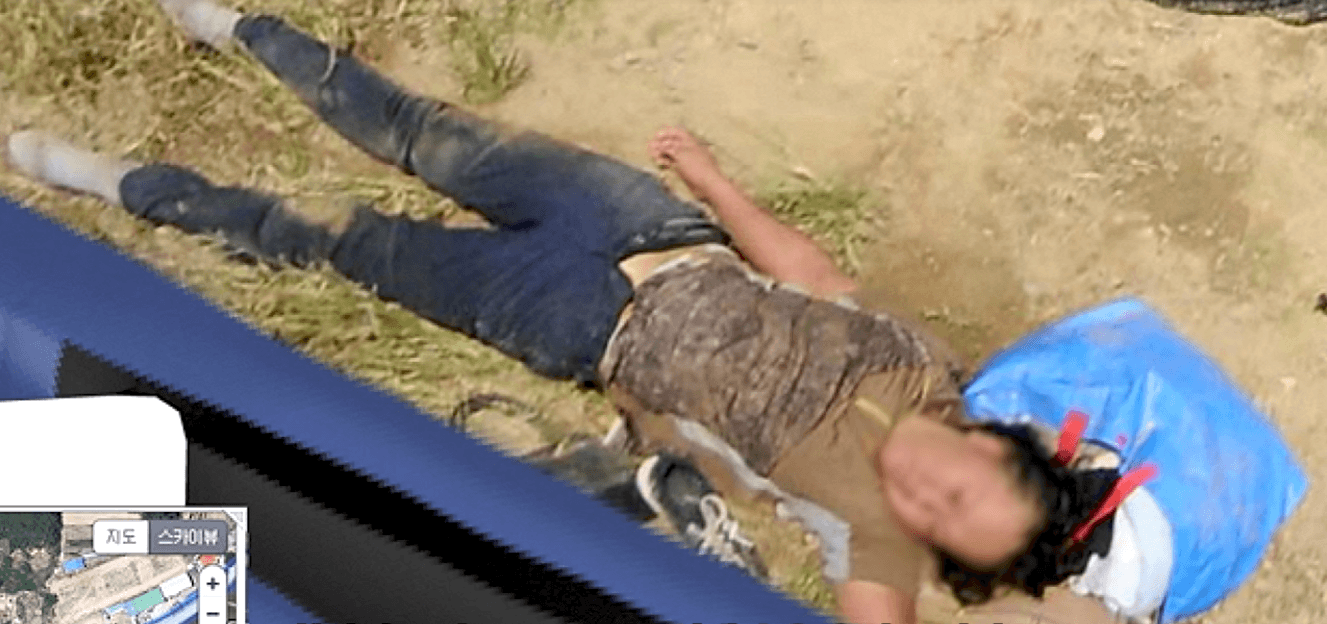 Due to the many police reports, her immigration status was discovered by authorities, and she was deported. Her sleeping body is currently blurred out on all maps.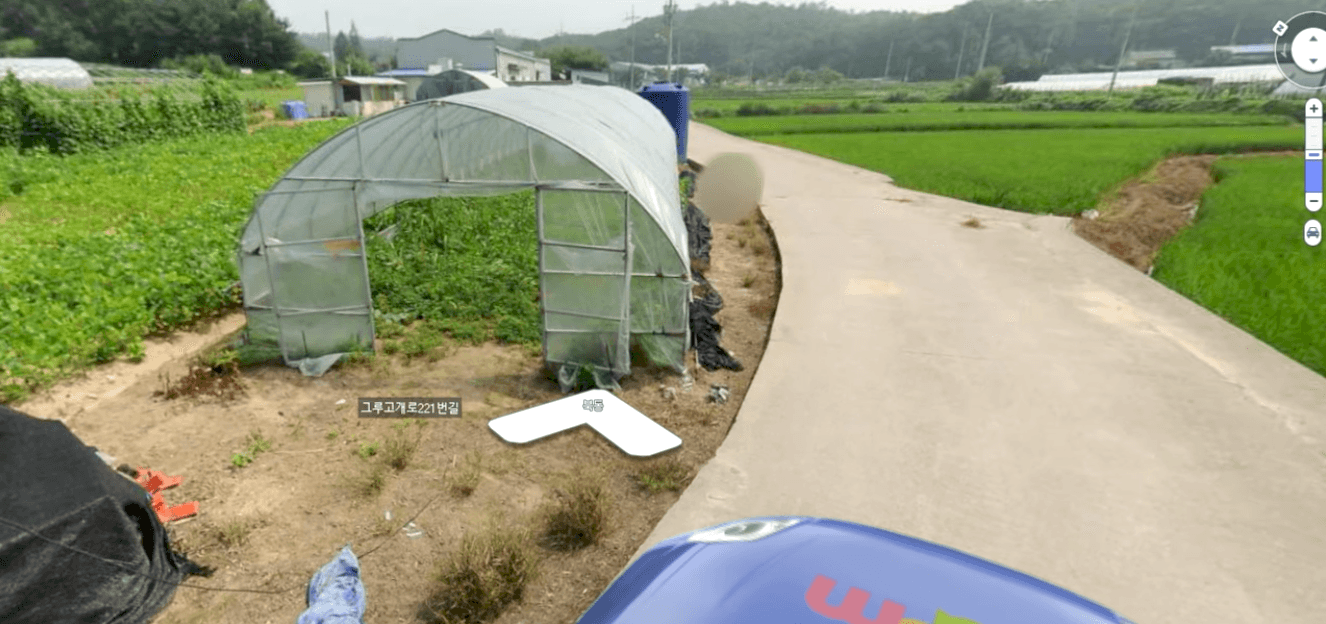 6. A Dead body
A small girl was spotted lying on a small set of steps and appeared to have been dead. In the photo, her arm is bent at an abnormal angle, and her ankle is blue with bruises.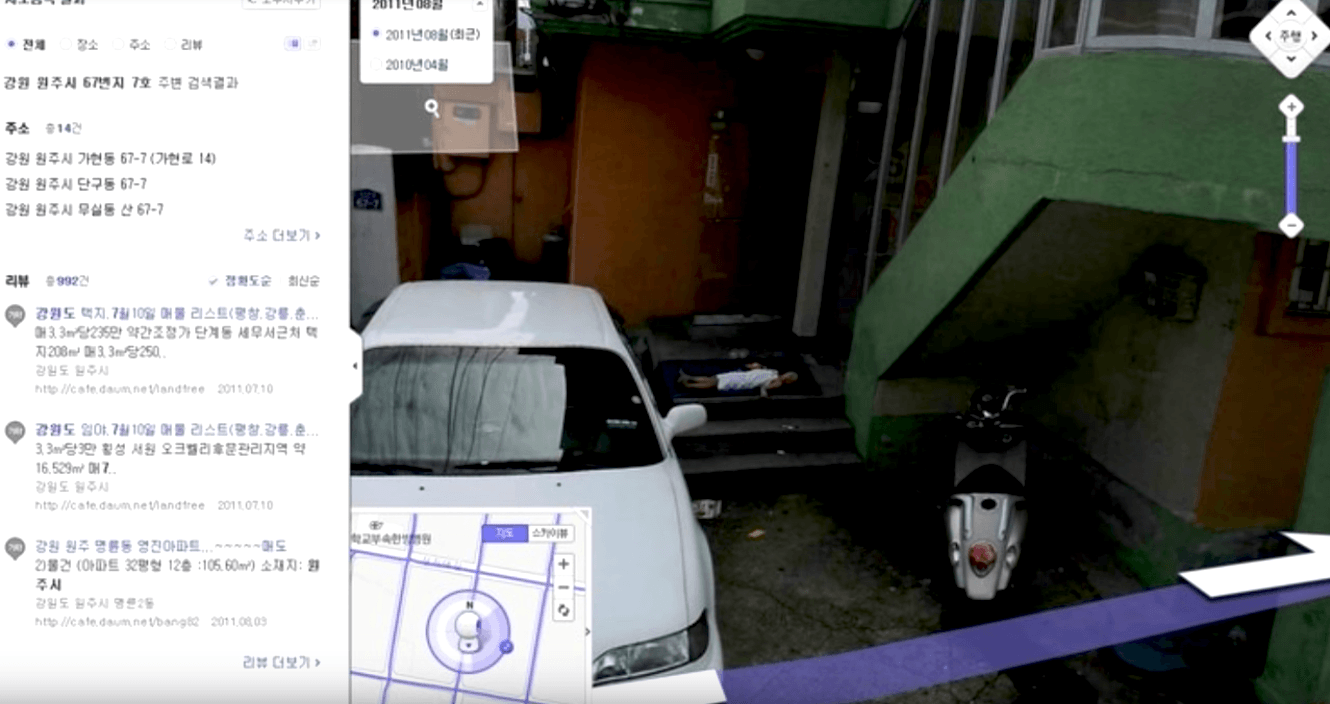 No reports of murders, kidnappings, accidents, or deaths were made in that area, and so the girl's body remains a mystery today.
7. Choi Soon Sil
Choi Soon Sil was former president Park Geun Hye's confidante. She abused her influence over the president to change government policies and extort money by manipulation. A woman whom people speculate to be Choi Soon Sil was spotted standing in front of a huge building in Gangnam that was owned by her.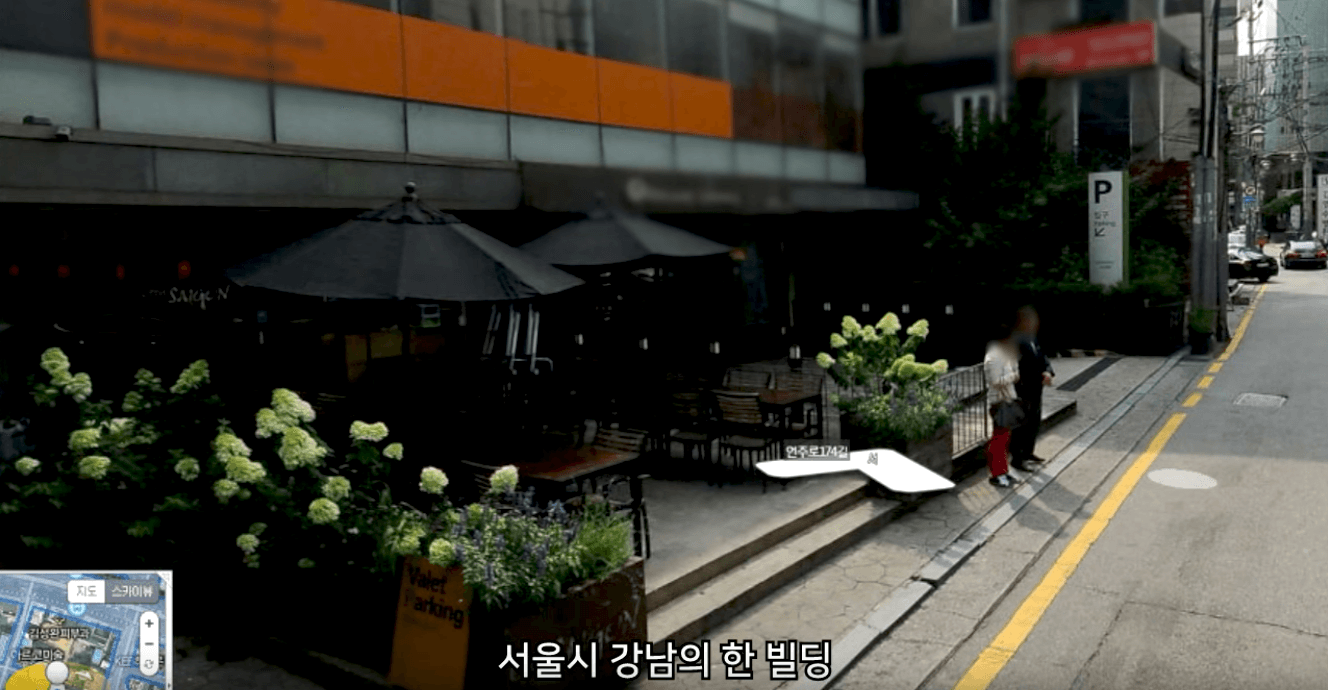 Although it's impossible to tell if it's really Choi Soon Sil or not, Korean netizens believe it's her because of the location, as well as her luxury brand bag.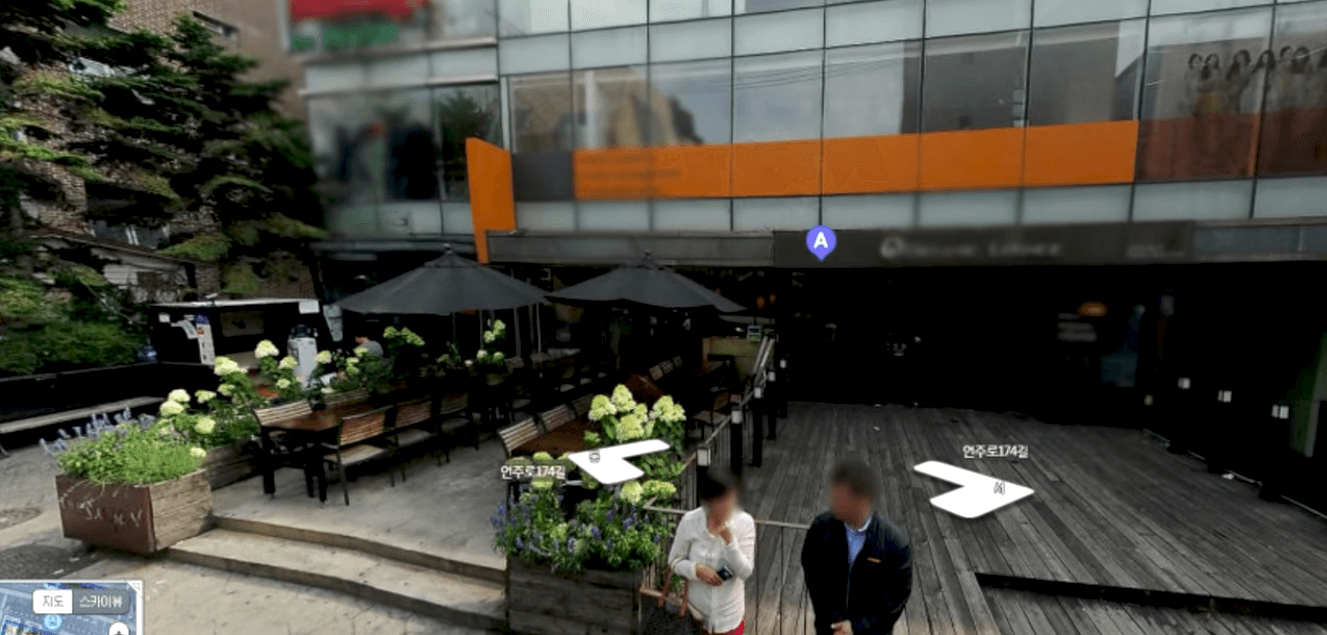 Share This Post