8 Reasons Why Fans Thought BTS's Jungkook Had A Crush On TWICE's Nayeon
After seeing the "evidence", who wouldn't ship these two?
After noticing BTS's Jungkook's "unusual behaviour" around TWICE's Nayeon, fans claimed that the girl-shy maknae couldn't help falling for Nayeon's charms! Here are 8 pieces of "evidence" that sent the 'Nakook' ship sailing!
1. Jungkook watching Nayeon's wrestling match
During ISAC, Jungkook got totally into Nayeon's wrestling match. When she won, he celebrated…then quickly regained his composure! Careful, Jungkook. People are watching you!
When Nayeon lost, Jungkook's reaction directly mirrored that of every TWICE fan in the arena.
2. Jungkook staring at Nayeon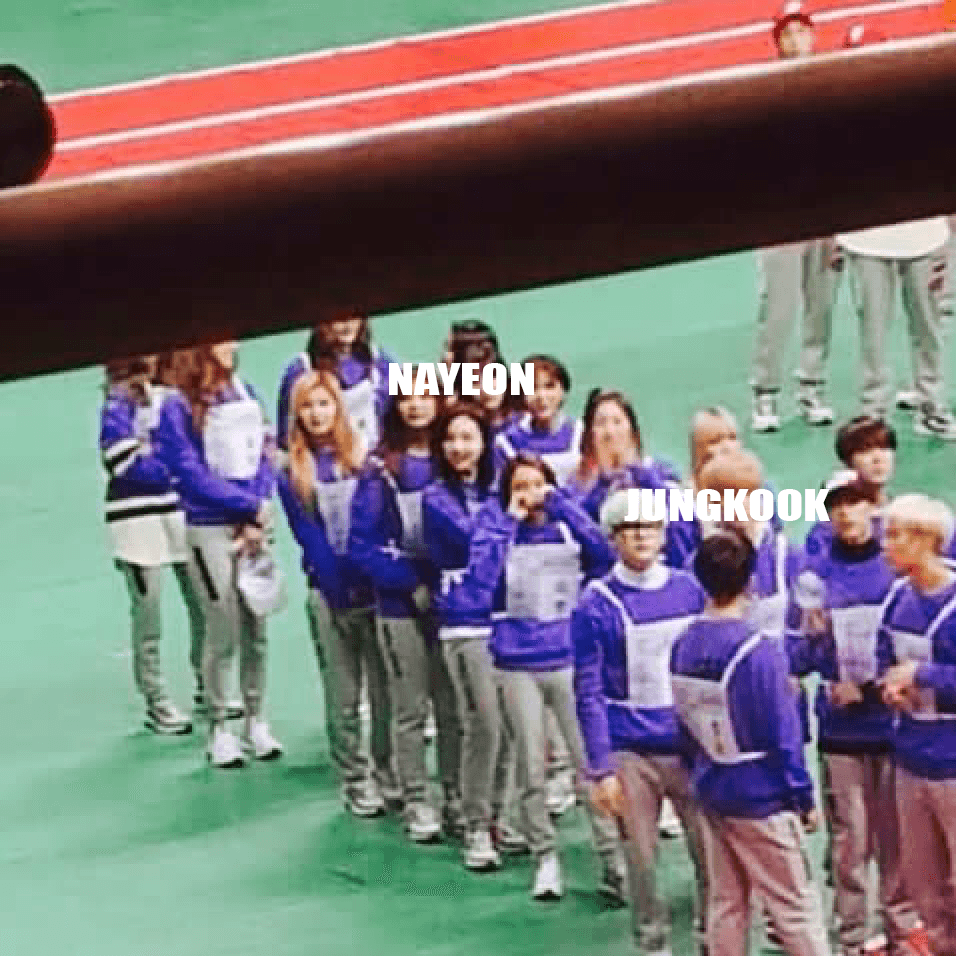 Fans captured this image of Jungkook supposedly sneaking glances at Nayeon.
3. Nayeon staring back at Jungkook
Nayeon can be seen staring off in Jungkook's direction before catching herself.
4. Jungkook gets nervous around Nayeon
Nakook fans claim he got super nervous when Nayeon guest starred on Flower Crew. Jungkook gets nervous around most girls, but that's beside the point!
5. Jungkook's reaction to seeing TWICE
Nakook fans were ecstatic to see Jungkook reacting to TWICE when they goofed around on stage.
6. Jungkook knows TWICE's dances very well
When it comes to girl group dances, Jungkook is a master, but he is especially good at TWICE dance routines! He showed off his fanboy skills by dancing to "Like OOH-AHH" during an episode of After School Club. 
7. He's a big "Shy Shy Shy" fan
Jungkook was also seen doing this signature TWICE dance move. So adorable!
8. Telepathy
Youtube user Blaa blaa pointed out the pair's telepathy in a Nakook compilation video. At ISAC, Nakook touched their noses at the same time!
BONUS: Jungkook's (fake) reaction to Nayeon's aegyo
Youtube user PRDSDEFGURL created this cute Nakook moment by combining footage from separate Weekly Idol episodes. The clip is fake, but after watching it it's hard not to root for this ship!
Share This Post