8 Times BTS's Suga And MONSTA X's Kihyun Showed Off Their Lowkey But Close Friendship
They're just precious.
Not all fans know, but BTS and MONSTA X are connected through two members: Suga and Kihyun! They may not shout out their love for each other to the world, but their closeness was seen in a number of ways since both of their debuts.
Check out some of their rare public friendship moments below!
1. When Kihyun threw confetti at Suga's face
Even ASTRO looked surprised in the background when Kihyun tapped Suga's back and threw the confetti from the ground at his face. Only close friends could do something so brave!
2. When Kihyun invaded Suga's personal space
Suga had a resting face as if thinking, "I'm used to this" when Kihyun leaned in and inspected his ear. Why did he do this? Nobody knows, but personal space is really not an issue with these two.
3. When Suga jammed to "Hero"
ARMYs are aware that Suga seldom reacts to other group's award show stages, but he was completely taken by MONSTA X's hit song "Hero" in the 2017 Melon Music Awards.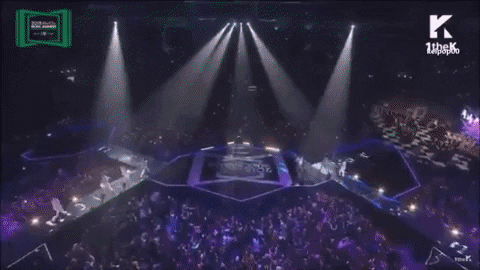 4. When Kihyun jammed to BTS
Kihyun, likewise, was also totally immersed in BTS's own stage! He couldn't keep his jaw from dropping in a performance of "Dionysus", especially during Suga's part.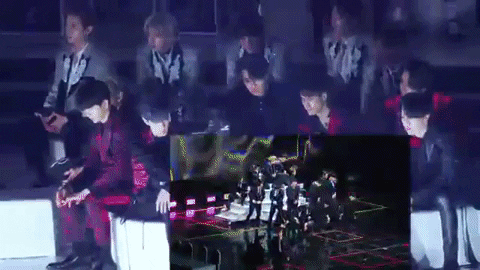 5. When BTS was impressed by Kihyun's high note
K-Pop groups sang the ending song of KBS's 2019 Gayo Daechukje and Kihyun was given a high note part. Suga, Jin, J-Hope, and RM were notably impressed by his skills.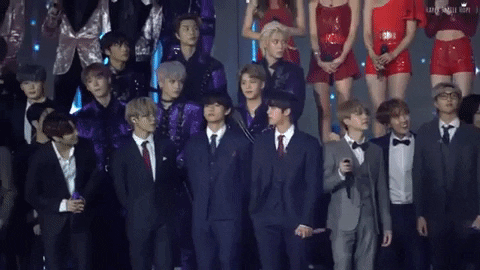 That's Suga's BFF right there!
6. When Kihyun got Suga's attention
It was a fandom hot topic when Kihyun slid his hand across Suga's shoulders during the 2017 Melon Music Awards. It was probably the first time ARMYs and MONBEBEs realized the pair were friends since before.
The fan was referring to this interaction between Kihyun and SUGA during MMA https://t.co/8C1Ns3qH8j

— BTS SG🇸🇬 (@Bulletproof_SG) November 24, 2015
7. When Kihyun mentioned Suga
In one online broadcast, MONSTA X was asked which other idols they were close to, and Kihyun immediately pointed out Suga.
8. When Suga sent MONSTA X flowers
Finally, their friendship was shown when Suga sent Kihyun a flower wreath for their showcon in 2017. While he used his companies name, the rapper's intent was recognized by Kihyun who thanked him on air.
Kihyun: Yoongi, Suga also sent a flower wreath under his company name (for our Showcon) thanks pic.twitter.com/iW1o64Zrau

— 𝖙𝖎𝖓𝖆 🍉 (@wonho__) November 8, 2017
So how was this strong friendship even formed? Kihyun told a fan in 2015 that they used to hang out with each other at night before their debut. Kihyun apparently knew about Suga's underground rapping activities and they talked about music often.
Nowadays, their busy schedule means they can't hang out as often as before. But as Kihyun told KBS's Cool FM radio, they still find time to talk every now and then!
Suga and I are both busy, so when we're both having concerts, we'll meet if we're staying in the same hotel. We'll talk for a bit in a hotel room about the things we couldn't talk about before.

— Kihyun
Share This Post