9 Female Idols Who Have Good-Looking Younger Brothers You Never Knew About
We can all agree that idols are good looking but what about their siblings? Here are a few female idols who have good-looking younger brothers.
1. EXID's Hani
Ahn Tae Hwan
Hani's younger brother is Ahn Tae Hwan. He has previously been featured in a music video and his debut as an actor is upcoming.
2. Oh My Girl's Arin
Choi Seokjun
Arin's little brother loves to post pictures with his sister on his Instagram! But her little brother is also gaining a lot of attention recently because of his great fashion sense and strong visuals.
3. APINK's Eunji
Jung Min Ki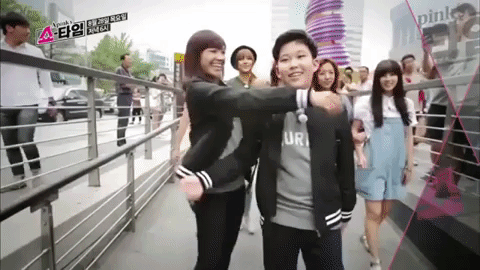 Eunji and her little brother Min Ki are always so cute together and it looks like the siblings get along pretty well.
4. Sunmi
Lee Seung Don and Lee Sun Dong
Sunmi doesn't just have one good-looking brother but two!
5. Former 9MUSES' Sera
Her brother is so handsome!
6. TWICE's Chaeyoung
Son Jeong Hun
[170121] j_eong_hun (chaeyoung's brother) Instagram Update with #TWICE #CHAEYOUNG pic.twitter.com/OSnmkCkzio

— TWICETAGRAM (@twicestagram_) January 21, 2017
Chaeyoung and her brother Jeong Hun are so cute! People have been talking about how handsome he is, even going so far as saying he should be a model.
7. NS Yoon Ji
Netizens are surprised by how similar the two look. What do you think?
8. Secret's Sunhwa
Han Seungwoo
It's no secret that Secret's Sunhwa has a famous brother! Yep, VICTON's Seungwoo is her baby brother.
9. Sandara Park
Thunder (Park Sang Hyun)
Most people don't know that former 2NE1 member Dara has a famous little brother. Her little brother is Thunder from MBLAQ. Look at those sibling visuals!
Share This Post