9 Male Idols Who Were Caught Ogling Female Idols On Camera
Experiencing some major secondhand embarrassment!
There is no doubt that female idols are beautiful, leaving fans staring in amazement. But it's not just fans who stare, but male idols too! Prepare for some secondhand embarrassment because these male idols were caught red-handed!
1. EXO's Chanyeol and Red Velvet's Irene
When Irene was giving a speech at the 2016 Melon Music Awards, the camera zoomed in and the crowd was in awe of her beauty.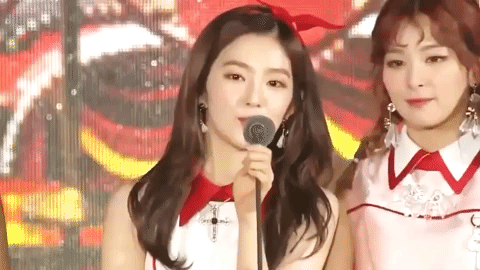 One person who was mesmerized by Irene was Chanyeol. The camera caught him saying she was pretty, and he hid his face in his hands in embarassment!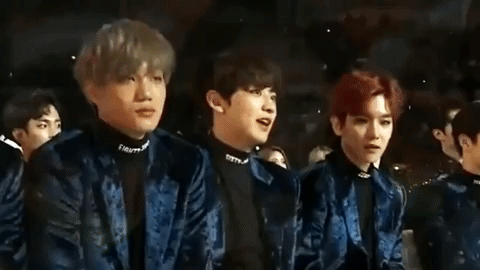 2. SUPER JUNIOR's Heechul and TWICE's Momo
Heechul's crush on Momo started on Weekly Idol. He couldn't stop talking about how beautiful she was and when she decided to do an impersonation of Heechul's favorite anime character, he was overjoyed.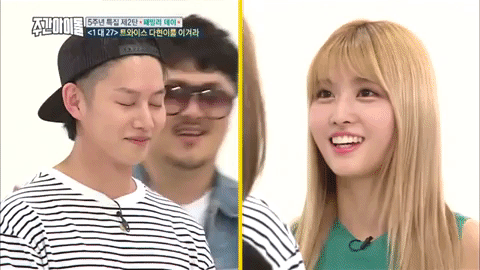 He even named his dog Zorr, after Momo's first line in "Cheer Up"!
3. EXO's Baekhyun, BTS' V, and MAMAMOO
Both Baekhyun and V were completely hypnotized by the girls of MAMAMOO at the 2017 Seoul Music Awards.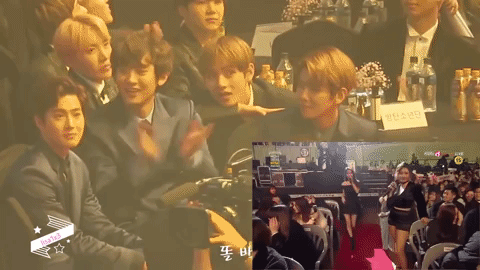 The camera caught the two boys watching their performance. While V had a hard time deciding if he should watch them on the screen or in person, Baekhyun couldn't take his eyes off the real deal.
4. BTS' Jungkook and IU
It's no secret that Jungkook has a massive crush on IU. At the 2017 Melon Music Awards, when IU was afraid that her speech was getting too long, there was one fan that could have listened to her forever.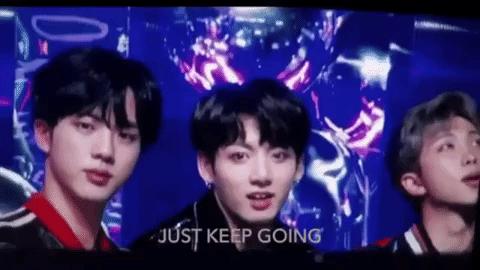 When IU headed to the stage to receive her award, Jungkook got super shy and wasn't able to look her in the eyes.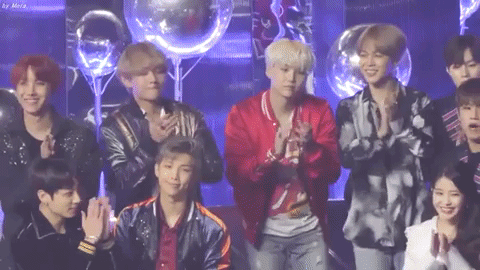 5. BTOB's Eunkwang and Red Velvet's Seulgi
On an episode of Happy Together 3, Eunkwang confessed that Seulgi was his ideal type.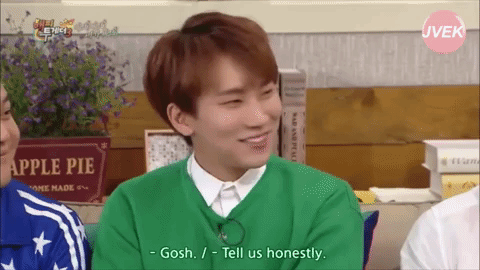 He also surprised her when he called into the New Yang Nam Show and was super excited to speak with her, but became flustered at Seulgi's sudden request.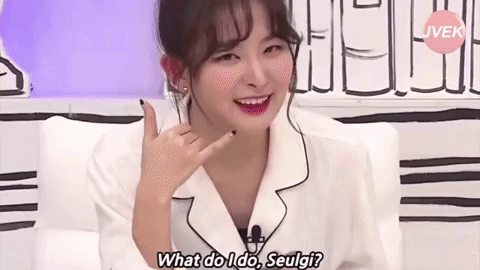 6. SF9's Rowoon and Red Velvet's Irene
It's Irene once again! Rowoon confessed that he really likes Irene on an episode of Laundry Day.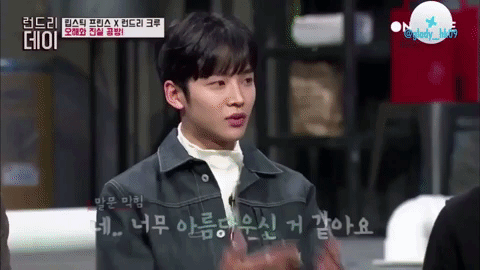 When the hosts teased him about it, he got super shy around her.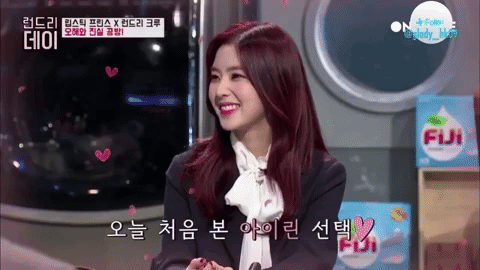 7. GOT7's Bambam and Girls' Generation's Taeyeon
Bambam is a major fan of Taeyeon. He showed his love for her while the group was promoting "Lion Heart" in 2015.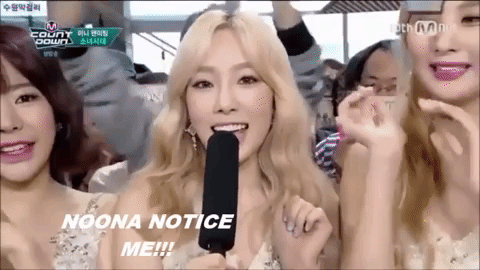 One year later at MAMA 2016, he was once again dazzled by Taeyeon's beauty and talent.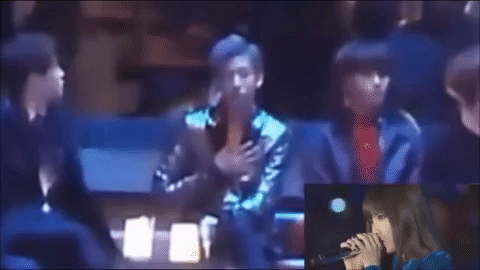 8. NCT's Johnny and Girls' Generation's Yoona
On an episode of My SMT, Johnny confessed his inner feelings to Yoona.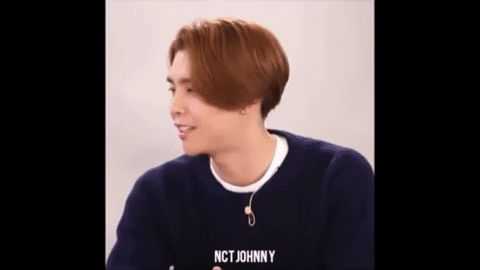 At first, he wasn't embarrassed to tell her straight to her face. But thanks to Leeteuk and Yoona's reactions, he became super shy and had to hide his face with is hands.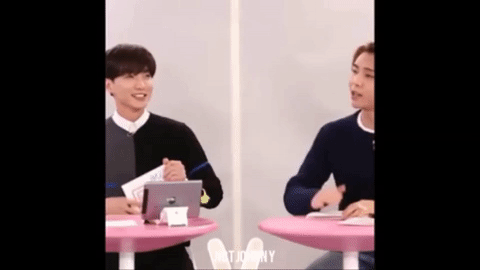 9. SHINee's Taemin and Girls' Day's Minah
Minah and Taemin did a parody of a scene from the drama Heirs. At first, Taemin seemed really comfortable with Minah. He was able to put his jacket on her without any kind of reaction.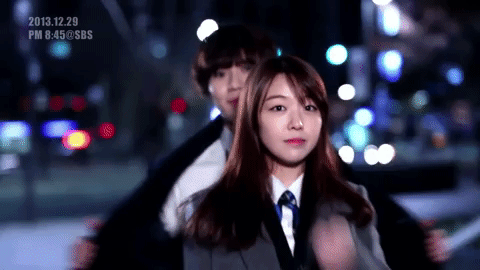 But as time went on he became more and more embarrassed!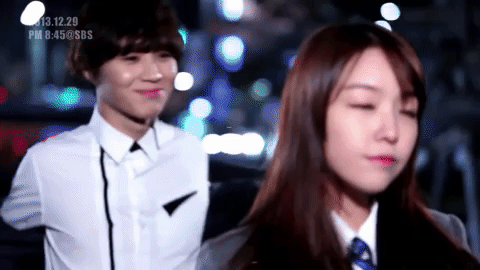 Poor Taemin!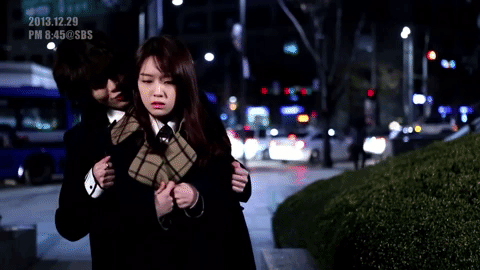 Share This Post