9 Times Idols Nearly Gave Fans Heart Attacks With Their Extreme Fan-service
Their fan service is almost too much too handle.
1. IU
It's definitely not a good idea to run on stage while your idol is performing.
Not only is it dangerous for the performer, but you would almost certainly get kicked out of the venue.
This IU fan got escorted away by staff after storming the stage during her performance.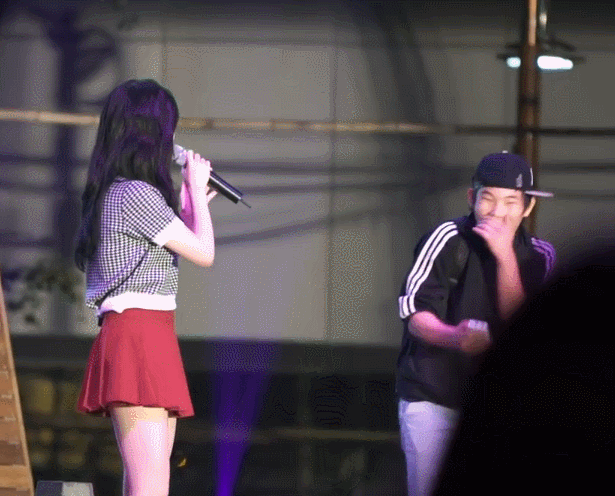 Rather than getting upset, she knelt down before the fan and serenaded him.
IU evidently recognized that the fan really wanted to see her up close, so she gave him the greatest gift of all!
2. Apink's Bomi 
This fan no doubt had a heart attack after Bomi made eye contact and blew a kiss in the cutest way possible.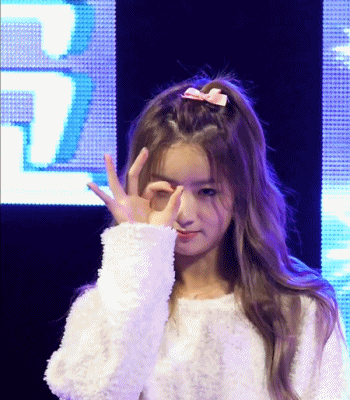 3. T-ara's Eunjung
In the middle of a performance, Eunjung caused the fans at the front to experience extreme heart palpitations, with this cute little wave.
She finished them off by shooting them a heart as well. Queen of aegyo!
4. AOA's Mina
Mina gave this fan intense eye-contact, as she seemed to be asking the fan for something.
Turns out she wanted the fan to come up to her! So heart-fluttering!
5. Girls' Generation's Taeyeon
Taeyeon gets silly when she spots her fansites in the crowd.
She even pretends to take pictures of them back!
The fact that Taeyeon is such a little kid and so laid back with her friends is super heartwarming.
6. Suzy
It's not everyday that fans get to calmly say hi and chat with their idols.
Suzy must have had these fans' hearts beating so fast as she kept waving, smiling, and chatting with them at the airport.
7. EXID's Hani
Hani spotted legendary fancam videographer Pharkill in the audience during an event. Pharkill filmed and uploaded the fancam of Hani that gave EXID their big break.
She had originally reached out to him to buy him dinner as a thank you but he denied, as he'd rather greet her at another event. Well, it looks like Hani got to convey her thanks in the end! In the fancam, you can see her mouthing "thank you" in Korean. What an unforgettable moment!
8. Laysha
At one of their concerts, girl dance group Laysha chose a lucky fan from the audience to come up on stage and receive the fan service of his dreams. The girls sat him on a chair and circled him as they took turns giving him a sort of rotating lap dance.
His reaction really says it all!
9. All of TWICE
Amazing fan service at fansigns is pretty common, but TWICE really set the bar at this fansign. As the fansign came to an end, the members started to come down from the stage. They walked around, chatted with the fans, and posed for selfies too.
Some of the members even borrowed fans' cameras to take pictures of the other members for them.
No idea how these fans didn't faint from such up-close and personal interaction with their idols!
Share This Post