7 Times BTS's Moms Were The Best People On Earth
They raised BTS to be the people we know and love.
Seven wonderful women brought seven wonderful boys into the world and raised them to be the amazing men we know and love. Here are 7 times BTS's moms deserved awards for being awesome!
1. When Jungkook's mom taught him the importance of honesty
During a live stream, Jungkook told a childhood story about how his mom reacted to his dishonesty. "When I was little, I cheated on a spelling test and I got into a lot of trouble. I got a really good spanking."
"My mom…I'm not sure what she told me, to be honest, but I think it was something like, "I don't care if you get 100 or 0 on your tests. I don't care about that. But the issue here is that you cheated." I made a big mistake. Why am I talking about this?"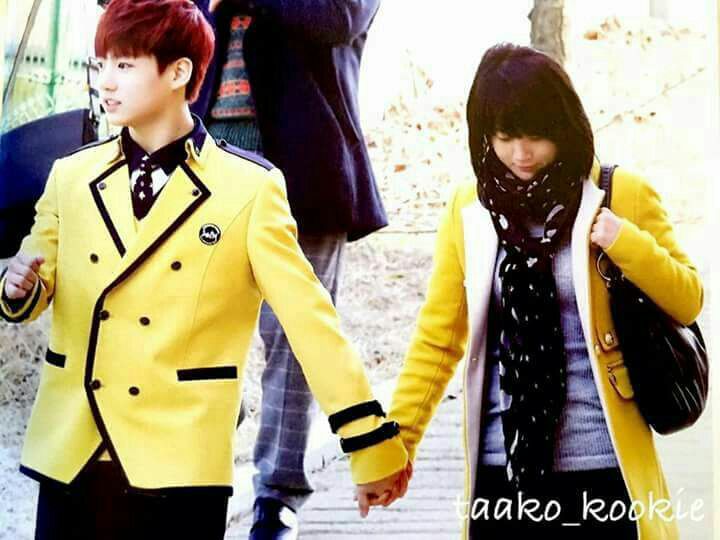 During his childhood and early teen years, Jungkook's parents gave him the freedom and structure he needed to grow up into the person he is today.
Anyway, my parents were like that. When I was young, no matter what I did, they let me be and do whatever I wanted to do. They only scolded me and corrected me when I did things that were obviously wrong. So, up until now, I've never been under a huge amount of stress. So I'm really grateful for that. To my parents. They let me do what I really wanted to do.

— Jungkook
2. When V's mom cooked for her seven sons
Some moms play favorites, but V's mom loves every one of her "sons". She prepared snacks for BTS to eat on their way back to their lake house on In the SOOP. 
Her boys were grateful…
…and they let their "mom" know it by praising her cooking.
3. When Jimin's mom gave him a cooking lesson
Jimin's mom is a pro at making kimchi, so who better to ask for help when BTS was cooking their own?
When Jimin called his mom, she was happy to help her son out.
4. When Super Junior's Leeteuk became an unofficial member of J-Hope's family
Leeteuk's friendship with J-Hope's family began in 2019, when he ran into J-Hope's dad at the neighborhood sauna.
Ever since then, J-Hope's parents have been taking care of Leeteuk like a son.
I greeted [J-Hope's mom], and she said, 'Oh my, I was on my way to see you!' She was on her way to give me the signed CD! She handed me the CD but she also took out another thing wrapped in paper, saying 'And this is something that I wanted to give you.'

— Leeteuk
For Leeteuk's 37th birthday, J-Hope's mom prepared a meal for him. Leeteuk shared a photo of his gift on Instagram with the caption, "Hoseok-ah~~! Hoseok's mother~~!! Thank you!" 
5. When RM's mom told him to follow his dreams
RM's mom once surprised him with a microphone that would help him record songs. She told him to do what he wants to do.
RM recalls this moment as the beginning of his happiness.
6. When Jin's mom took care of his health
During his childhood, Jin's mom wasn't big on snacks. Instead of giving Jin flour-based foods, she helped him grow up healthy and strong by cooking meat instead.
7. Every single time Suga's mom dissed him
A savage sense of humor runs in the Min family! When Suga's mom saw him on TV, she compared him to a boiled dumpling.
She also called him a troll (indirectly)…
…and made it obvious who her favorite son is!
Share This Post