5 Male Idols Who Totally Have Had Crushes on TWICE's Nayeon
You're in love, right?
TWICE's Nayeon is definitely considered the social butterfly of the group, constantly doing her best to be friendly with any idol (male or female) that she meets. So, it's no surprise she picked up a few fanboys along the way!
Here are five male idols who have totally fallen for Nayeon's charms:
1) Ryeowook (Super Junior)
While guesting on an episode of Same Bed, Different Dreams, Nayeon showed off a bit of her aegyo, which totally caught Ryeowook off guard! He was immediately smitten once Nayeon winked and had to hide his face in his hands to hide his blush.
2) Kim Hyungjun (SS501)
While being a feature guest on K-Pop Planet, Hyungjun had no hesitation in expressing his love for Nayeon's charms when it came to which girl group member he would want to go on a trip with. In fact, her signature "bunny smile" was a highlight he particularly liked about her!
3) Onew (SHINee)
In an episode of Happy Together, Onew wasn't shy about confessing that Nayeon was his ideal type! Though jokingly, Minho stated that Onew might be two-timing as he had previously said Onew considered Tzuyu his ideal type the day before!
4) Jonghyun (SHINee)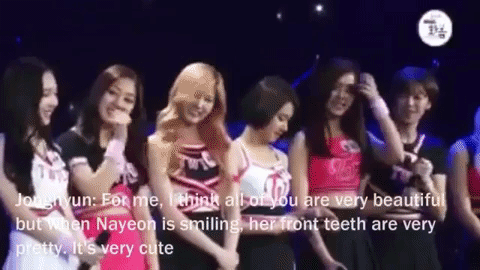 Nayeon's charms were also to able snag another SHINee member, this time Jonghyun! During their debut showcase, Jonghyun singled out Nayeon's "bunny smile" as being that trait that made him consider her the cutest member!
5) Taeil – Block B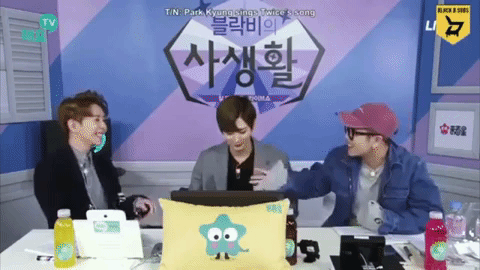 Taeil was actually too shy to explicitly say Nayeon's name, but said that his ideal type "has a long ponytail that falls loosely behind [her back], grey leggings, and a loose trenchcoat over her clothes"…all describing Nayeon's debut look from the "Like OOH-AHH" era!
Kyung, totally seeing through Taeil, did the chorus move from the song in order to let everyone else know who Taeil was referring to – to which Taeil quickly got embarrassed for being exposed!
I mean, who could resist her?
Share This Post