Here's How Much It Costs To Dress Like TWICE During Their "What Is Love" Promotions
Dressing like TWICE may not be as pricey as you think!
TWICE's "What Is Love" promotions are in full swing, and as always, the girls are dressed beautifully for each appearance! While some outfits are a bit on the pricey side, others are pretty affordable. Check out how much it costs to achieve the "What Is Love" look!
1. Mina's silk shirt
When the girls appeared on 1TheK's Ask In A Box, Mina wore this beautiful purple silk shirt that matched her skin tone perfectly.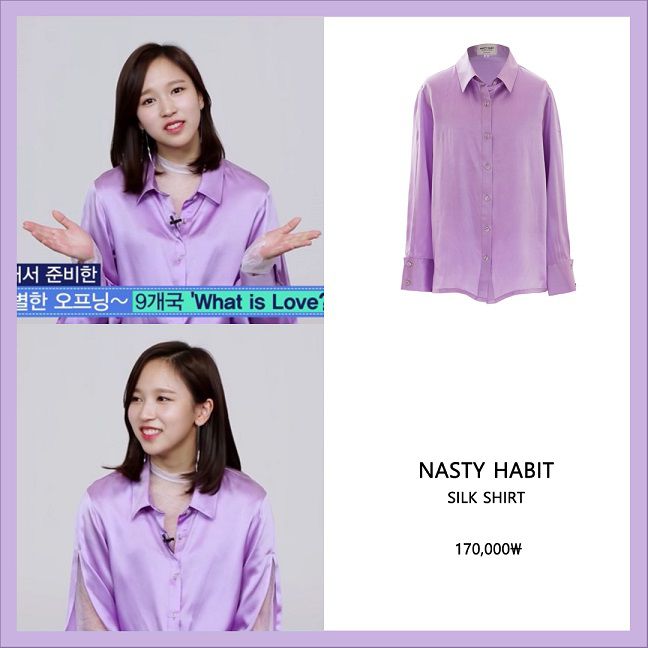 And you can get the look for around $160 USD.
2. Tzuyu and Dayun's matching cardigan
Tzuyu rocked this red cardigan during a Ceci photo shoot in a stylish day look.
And she also wore it on stage, during an M Countdown performance of "What Is Love"!
It was also part of Dahyun's stage outfit!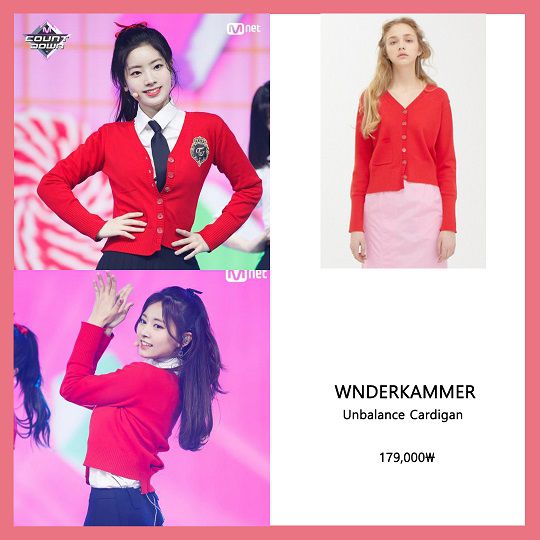 It's a versatile item that can take any simple outfit to the next level… for ~$165 USD.
3. Sana's sexy yellow top
Sana wore an affordable sexy transparent sheer shirt for TWICE's Ceci photo shoot.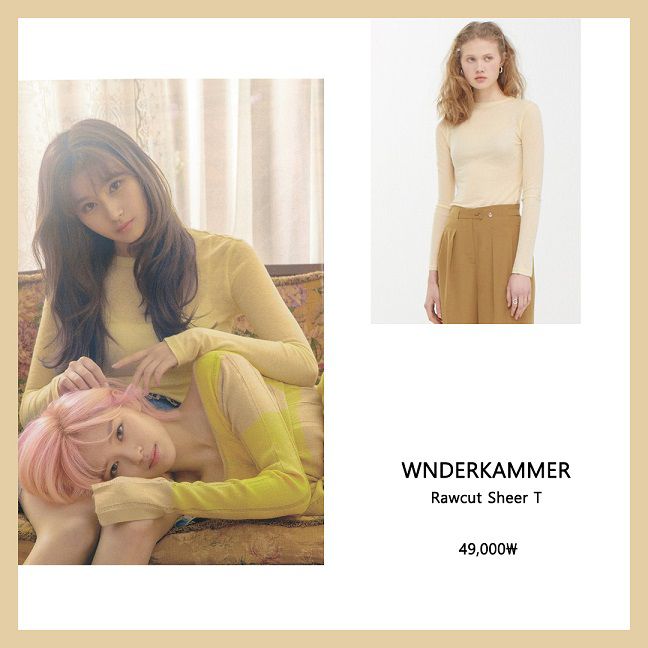 At ~$45 USD, it's the cheapest item so far!
4. Jihyo's pretty flower dress
Jihyo wore this purple wrap dress when TWICE appeared on Happy Together 3. The flower design and ruffled sleeves make it a super cute and feminine look!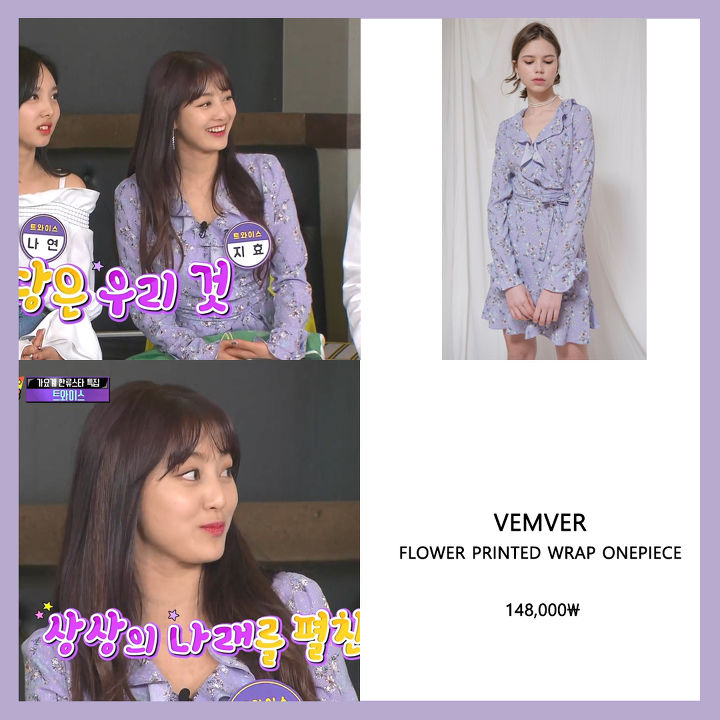 You can look as elegant as Jihyo for about ~$135 USD.
5. Nayeon's star accessories
Nayeon wore the perfect accessories to her outfit during the showcase for "What Is Love" – a matching choker and bracelet set.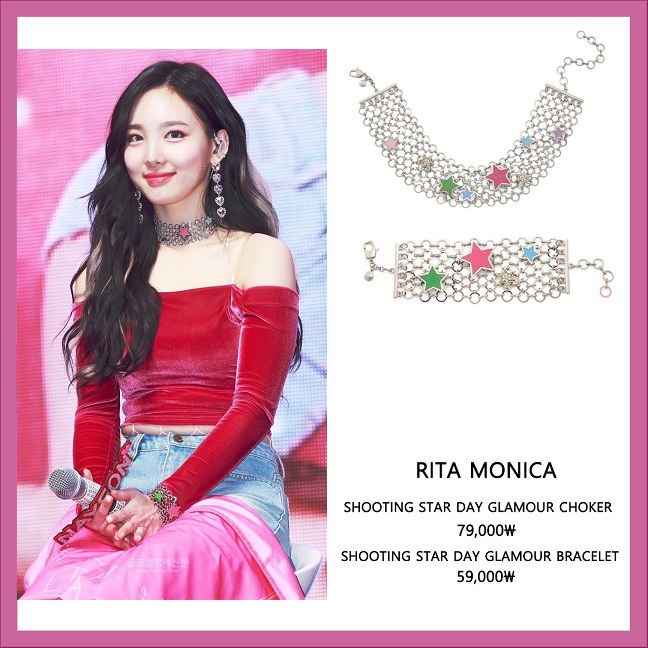 The designer jewelry costs about ~$95 USD.
6. Momo's chic bag
Momo's cute day look was captured as she arrived for a Music Bank performance, and the bag she carries is super chic and easy to pair with most outfits!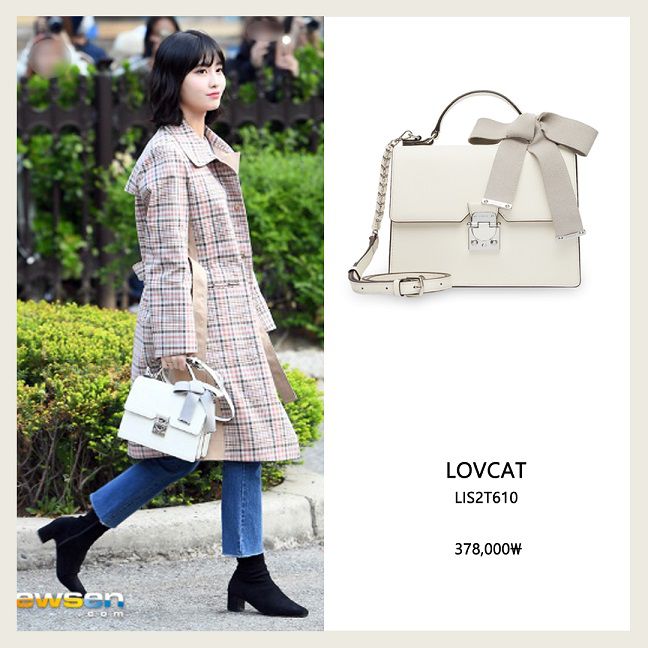 It comes with a price tag though, at ~$350 USD.
7. Chaeyoung's stylish shoes
Chaeyoung knows airport fashion is about being stylish but comfortable, and her slip-on vans tick both those boxes!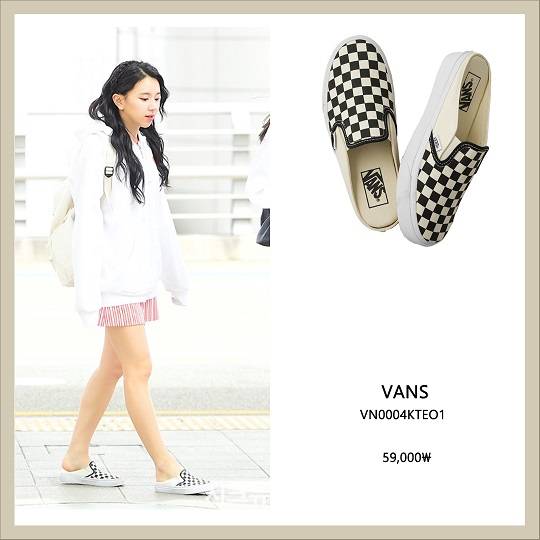 Whether you're jetting off on a quick getaway (TWICE were heading to Japan for KCON), or gearing up for a longer journey, the price of Chaeyoung's style is about ~$55 USD.
Share This Post