15 Iconic Korean TV Shows You Can Watch On Netflix Right Now
If you're looking for classic and iconic Korean television shows you may not have to look any further than Netflix! 
If you're looking for classic and iconic Korean television shows you may not have to look any further than Netflix! The streaming site has many, many Korean television shows and movies and even has some newer releases. But Netflix also has many of the shows that audiences have fallen in love with. Titles do change so for right now, here are 15 of those iconic shows you can binge.
1. Boys Over Flowers
This classic show tells the story of Geum Jan Di. She's a normal girl who suddenly finds herself attending a prestigious school where she has a run in with the four most popular guys in school. One of them, Gu Jun Pyo, singles her out to bully but slowly the two begin to fall in love. If you haven't seen it yet, it's a definite must watch! And if you have, now is the perfect time to rewatch it all over again.
2. Descendants of the Sun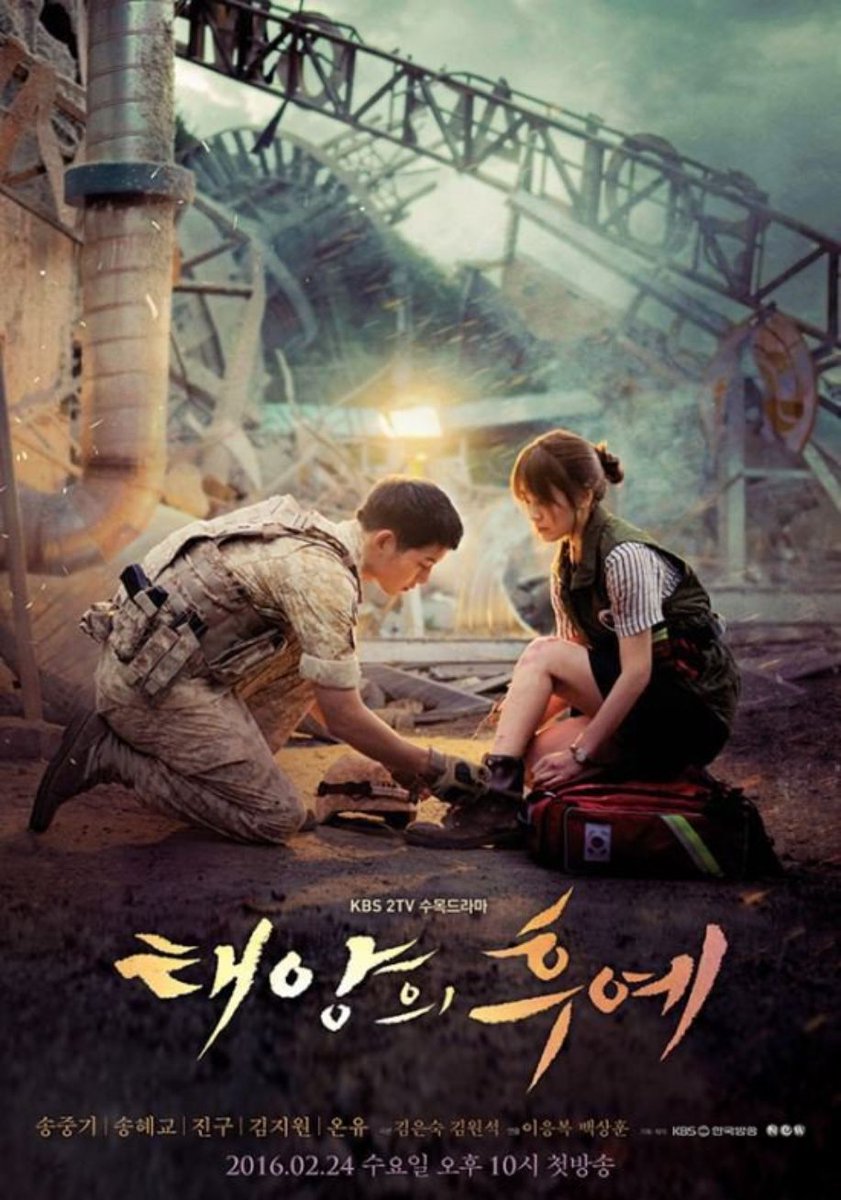 The beginnings of the Song-Song couple! This drama was an immediate favorite. It tells the love story between Korean Special Forces Captain Yoo Shin Jin and Doctor Kang Mo Yeon. Together the two of them face the danger of a war-torn country and fall in love both on screen and off the screen!
3. Reply 1994
After the success of Reply 1997, the next part of the Reply series gained its own success. Set in 1994, six university students from different parts of the country move into a boarding home together in Seoul. The boarding home owner's daughter becomes the object of affection for the male characters. This means when the timeline moves back and forth from 1994 to 2013, viewers are left trying to guess who became her husband!
4. Reply 1997
And if you're craving the original you can check out Reply 1997! This show is set both in 2012 and in 1997. The 1997 portion of the show focuses on a group of 5 friends in Busan. Meanwhile, in 2012 shows the group at their high school reunion dinner where one couple will announce that they're getting married. Trying to explain this show just doesn't do it justice, so you should certainly check it out if you haven't already!
5. Let's Eat and Let's Eat 2
The first season of the show focuses on the daily life and romance of 33-year-old Lee Soo Kyung. The story is cute but also contains a good amount of suspense as a murder case unfolds in her neighborhood.
The second season of the show follows one of the characters from the first season, Goo Dae Young. In this part of the story, Goo Dae Young finds himself sharing food and a bit of romance with some quirky characters after he moves. Both seasons are full of delicious food shots so you might want to prepare your stomach if you decide to give these a try!
6. Knowing Brothers (Men On A Mission)
The quirky reality type show is based around a school concept where everyone is friends. With a cast of idols and comedians, this is a show you don't want to miss. Plus there's probably no way that you haven't at least seen clips from this show, so you know how good it is. But now you can binge watch whole episodes!
7. Oh My Ghostess (Oh My Ghost)
Na Bong Sun lives with a very timid personality and doesn't have any close friends. She works as an assistant chef at a restaurant and has a secret crush on her cold boss. One day she is possessed by a ghost who wants to experience romance before moving on to the next life. This is where Na Bong Sun's boss comes in. A bit of romance, a bit of mystery, and a whole lot of laughs, this iconic show is always a winner.
8. Prison Playbook
This drama is, of course, set in a prison and shows the variety of experiences the prisoners experience in the place. It's full of interesting stories about each character and will likely become a favorite if it isn't already.
9. The Sound of Your Heart
This hilarious show is based off an equally hilarious webtoon. It follows the life of one odd-ball family with the focus on the main character, Cho Seok's, misadventures.
10. Strong Woman Do Bong Soon (Strong Girl Bong-Soon)
Do Bong Soon is a small girl with extraordinary strength. She only wants a somewhat ordinary life but can't seem to stay away from trouble. When she gets hired as a bodyguard for a tech company CEO, she finds herself in even more trouble than she bargained for. Add in a bit of mystery with a series of kidnappings and a whole lot of romance and you've got yourself the perfect binge-worthy show.
11. Man To Man
Longtime celebrity Yeo Woon Gwang suddenly needs a bodyguard and hires Kim Seol Woo, a man trained in special investigations. In reality, he's a black ops agent who is using the bodyguard role to achieve his own goals. The show is full of lots of plot twists, has a good deal of friendship, and a hint of romance.
12. Misaeng
Misaeng follows the everyday struggles that happen in the workplace. If you watch this one, you might find yourself crying, laughing, or just agreeing with everything that is going on!
13. Hyori's Bed and Breakfast
This reality show is set on beautiful Jeju Island at Hyori's very own bed and breakfast. You'll see many different celebrities who travel to the island to help her and her husband out. Seasons 1 and 2 are available for streaming so get ready to watch them all!
14. Chef In My Fridge
The ultimate clean out your fridge show, Chef In My Fridge brings in two refrigerators from different guests. The chefs will help them clean out any expired leftovers and then they will create the ultimate feast using ingredients from those fridges!
15. "Train to Busan"
This film takes place on a train to, well, Busan during a sudden zombie apocalypse. The outbreak puts all the passengers at risk and soon they have to fight for their lives. While this isn't a television show, "Train to Busan" is a complete thriller that has taken the world by storm. If you like horror or thrillers, this is a must watch.
Share This Post