10+ K-Pop Idols Who Learned English Just To Communicate Better With Their Fans
They work hard for their fans!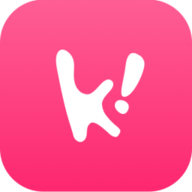 Some K-Pop idols, such as BTS's RM or SEVENTEEN's Joshua and Vernon, are already fluent English speakers when they make their debut in the industry, whether it's through classes or that they're native English speakers or otherwise. Other idols, however, end up working hard to learn a new language like English after they debut in order to better communicate with international fans! Recently on Reddit, fans were asked to name which idols they knew of fit this criteria, not including those that already spoke a decent amount of English before they debuted. Here are 10+ K-Pop idols who learned the language just to be able to speak more easily with fans!
1. ITZY
2. Taemin (SHINee)
3. Hyunjin (Stray Kids)
4. Hongjoong/ATEEZ
5. Suho (EXO)
6. Eunkwang (BTOB)
7. MONSTA X
8. Key (SHINee)
9. Kino (PENTAGON)
10. B.I
11. Yoohyeon (Dreamcatcher)
12. BamBam (GOT7)
13. Jinyoung (GOT7)