6 Moments In K-Pop That Were More Nerve-Racking Than They Have Any Right To Be
The most nail-biting moments in K-Pop.
We have all seen those photos floating around the internet that just set our teeth on edge because we're just expecting something bad or crazy to happen at any moment. The thing is, there have been many moments in K-Pop that have also given fans this nerve-racking feeling!
1. When we waited to hear 2PM Nichkhun and GOT7 BamBam's military news
In 2009, Nichkhun flew back to Thailand to see whether or not he would have to serve in the military. Since Thailand's military service is picked through a lottery no one was sure what was going to happen and it became a hot topic in South Korea as well as in the fandom. Eventually, it was announced that there were enough volunteers from his district and he was exempt.
Earlier this year we were all put through the nerve-racking experience once again when BamBam had to go through the lottery system too. Perhaps even scarier was that we all knew there weren't enough volunteers from his district and it was very likely that BamBam would have to go through the lottery process. It wasn't until the last possible moment that we learned there were enough volunteers and he was exempt too.
2. When we waited for the results at the BBMAs
When BTS were up for the Top Social Artist award at the Billboard Music Awards in 2017 it was a huge deal not only for ARMYs but for all of K-Pop. It was the first time that any K-Pop artist had been nominated for an award at the music show and when it came down to it, they were against someone who had won the award 6 years in a row. So when it came time for the announcement we were all at the edge of our seats.
And of course, we were all on the edge of our seats in 2018 too!
3. When SHINee's contracts were up for renewal
Really any time a group's contract is up for renewal it's a pretty nail-biting experience. After seeing so many groups or some group members decide that they don't want to renew their contracts the whole thing is just harrowing. So when SHINee's contract was up for renewal earlier this year, we were all hoping that they would stick together once more and continue on as a group.
4. That time we were all waiting to hear the results at the 2014 Inkigayo

If you were a fan of Girls' Generation, 4MINUTE, or 2NE1 in 2014 you might remember the time all three groups were up for an award at Inkigayo. While fans don't really like to talk about this time because it sparked a massive fan war, when it came down to the results every K-Pop fan in the world was waiting to see who would win!
5. Any time we have to see the eliminations on singing competitions
Throughout the years there have been numerous competitions designed to form a single K-Pop group from a number of idols and trainees. From Produce 48 to MyDOL, we've fallen in love with contestants and have had to hold our breath waiting to see who will be sent home and who will make it into the final group.
6. Holding our breath waiting to hear news about Super Junior after their accident
There have been a number of incredibly sad and horrible accident's in K-Pop history but Super Junior's accident in 2007 was one of the scariest for the members, ELFs, and the whole nation.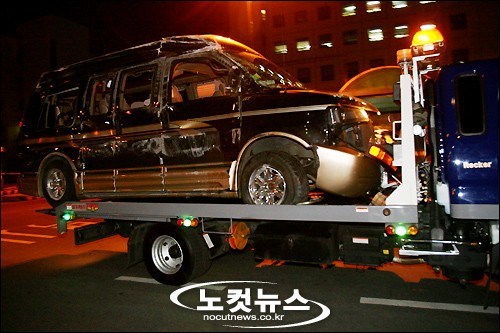 The accident happened after their car hit a guardrail and flipped over causing injuries to all. Leeteuk, Shindong, Eunhyuk, and Kyuhyun were all hospitalized due to their injuries. While everyone waited to hear news about the members it was announced that there were some complications with Kyuhyun. Due to a broken rib piercing his lungs, he developed pneumothorax and went into a coma.
On top of that, it was possible that treatment for the injury would result in the end of Kyuhyun's singing career. Kyuhyun would spend 78 more days in the hospital until he was able to be discharged but that wait to see if he and the other members would be alright was an incredibly painful and nerve-racking experience.
Share This Post