These Are The 6 Thai Wonders Of K-Pop: BamBam, Lisa, Mintty, Nichkhun, Sorn, and Ten
The K-Pop Thai Line is full of talent and friendship!
Thailand's architectural temples and golden Buddhas were the backdrop to these idols' childhoods before they left for the bright lights of Seoul and became the stars that we all know and love. Especially loved for their close friendships, these 6 talented artists are often seen hanging out together as part of K-Pop's "Thai Line"!
1. BamBam (GOT7)
BamBam, aka Kunpimook Bhuwakul, has made a name for himself as GOT7's rap and dance king. His Thai roots are a big part of his appeal and he remains true to his identity, specializing in rapping in Thai.
If you haven't already heard his "Seventh Floor of Heaven" verse, check him out rapping on Knowing Bros.
He became a JYP Entertainment trainee in 2010 but, before that, he won 1st place in a "Rain Cover Dance" competition in Thailand back in 2007 and 2nd place in an "LG Entertainer" competition in 2010. He endorsed KFC and Ovaltine in Thailand, too!
And it's no wonder, with his cute baby face!
As he grew older, he retained his handsome features but got a bit cooler…
But never lost his sense of fun!
His childhood photos are entertaining and a window into his fun-filled memories growing up in Bangkok.
And show his evolution to the talented artist he is today.
BamBam is often seen with 2PM's Nichkhun!
2. Nichkhun (2PM)
Nichkhun is a well-known Thai member of 2PM, nicknamed "Thai prince" for his wealthy background, good looks, and talent.
He was born in California but moved to Bangkok when he was five, growing up there until he went to college in New Zealand and America. He moved to South Korea after he was scouted by JYP Entertainment.
He is vocal about his love for the country he calls home. In 2008, he even starred in a Thai tourism campaign.
He's also been the face of Coca Cola Thailand.
He covered the 100th anniversary issue of Seventeen Thailand in 2011.
And he's known for wearing a patriotic t-shirt or two in his down time!
So he's definitely not shy about promoting his home country.
He especially appreciates his Thai fans!
Nichkun regularly spends time with other Thai idols (like BamBam)!
3. Mintty (Formerly Mint of Tiny-G)
Mintty's real name is Goonshipas Peonpaweevorakul. She rose to fame in 2012 as a member of the girl group Tiny-G, which unofficially disbanded in 2014. She continued as a duo with former member J.Min, and the two hit it big back in Thailand! She released a solo album with a new agency in South Korea in 2017, under the name Mintty, and appeared on the web drama IDOLMASTER.
Growing up in Thailand, she lived a life of luxury and was bought a house as a lavish coming-of-age birthday treat. She spent years learning dance, which came in handy as a member of Tiny-G, it's sub-unit Tiny-G M, and IDOLMASTER's group Real Girl's Project.
She has always remained completely in touch with her roots and actually captions most of her Instagram uploads in Thai, rather than Korean!
She has also taken selcas with her Thai passport.
And posted warm vacation photos while she visited her home country.
She always showcases her fun times with scenic backdrops.
And often features her family and friends and beautiful Thai beaches!
She is all about sharing her love of Thailand.
Including the shopping life!
And she still uses medicines from her home country.
4. Sorn (CLC)
Sorn (Chonnasorn Sajakul) is Thai-born and has been living in Korea since 2012, when she won K-Pop Star Hunt Season 1. She debuted as a member of CLC in 2015.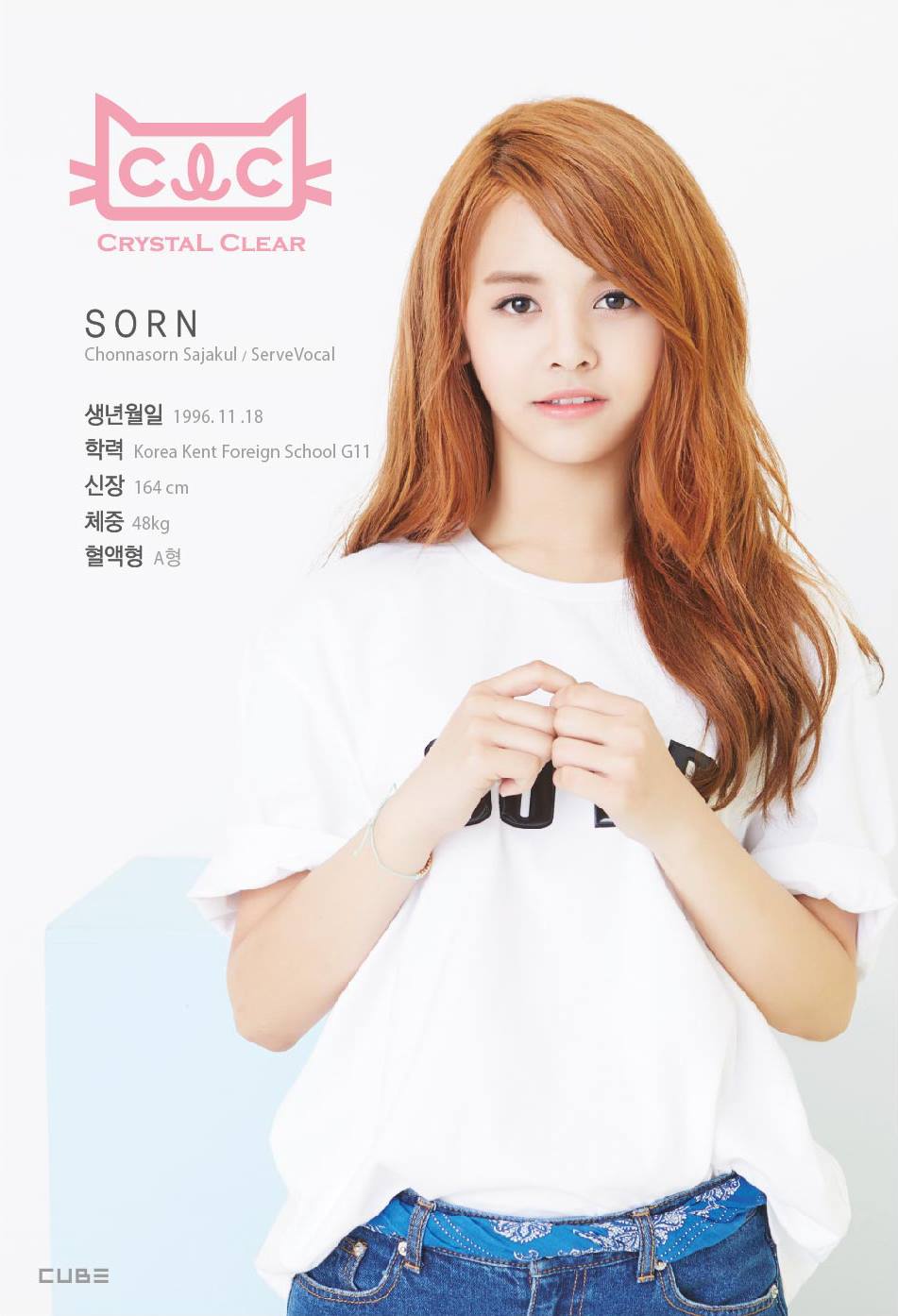 She is popular for her beautiful looks, strong singing voice, and her Youtube videos which are full of interactions with both international and Korean fans.
She is close with BamBam and BLACKPINK's Lisa, participating in the "Thai Line" group chat that is used to organize meetings between the Thai K-Pop idols in Korea.
The two look like they have a lot of fun hanging out!
5. Lisa (BLACKPINK)
Lisa, also known as Lalisa Manoban or Pranpriya Manoban, was born and grew up in Bangkok, Thailand. She was the only person accepted into YG Entertainment during her audition in Thailand in 2010. She joined YG Entertainment in April 2011, becoming the label's first non-Korean artist, and debuted with BLACKPINK in 2016.
But before that, she was a member of a dance troupe in Thailand called We Zaa Cool along with BamBam and NCT's Ten. So, she's childhood friends with both K-Pop idols and the three maintain a close friendship.
She's also friends with Sorn and is often seen out and about with her!
6. Ten (NCT)
Ten (Ten Chittaphon Leechaiyapornkul) debuted under NCT's sub-unit NCT U in 2016, but was born and raised in Thailand. He was already well-known in Thailand as he won the TV show "Teen Superstar" in 2011 before joining SM Entertainment in 2013 as the label's first Thai trainee.
Not to be outdone by Lisa, he's friendly with the other Thai idols too! Including Nichkhun…
And BamBam, although BamBam has admitted they don't get to catch up as often as he would like!
Share This Post