Let's Look At The Best K-Dramas Of The Decade (According To The Baeksang Awards)
The results may surprise you…
The Baeksang Awards is an annual awards ceremony held by IS PLUS Corporation each Spring. It recognizes achievements in film, television, and theater, which makes it the only comprehensive art award in South Korea. It is among the most prestigious film awards and is considered a great honor when won.
Now that 2020 is nearly over, how about we look at all of the winners of "Best Drama" from the past decade?
(Note: While some 2020 dramas were considered for the 2020 awards (because they began in 2019 and ended by February 2020), the true award for a 2020 drama will be at the 2021 awards.)
2010: IRIS

This K-Drama is about two best friends, Kim Hyun Joon (Lee Byung Hun) and Jin Sa Woo (Jung Joon Ho), who were brought into a top secret organization known as NSS. They both fall in love with the analyst when she first profiles them. Their lives change when Hyun Joon is given a solo mission in Hungary and gets wounded. He later tries to find out who set him up and figure out what "IRIS" is and wants.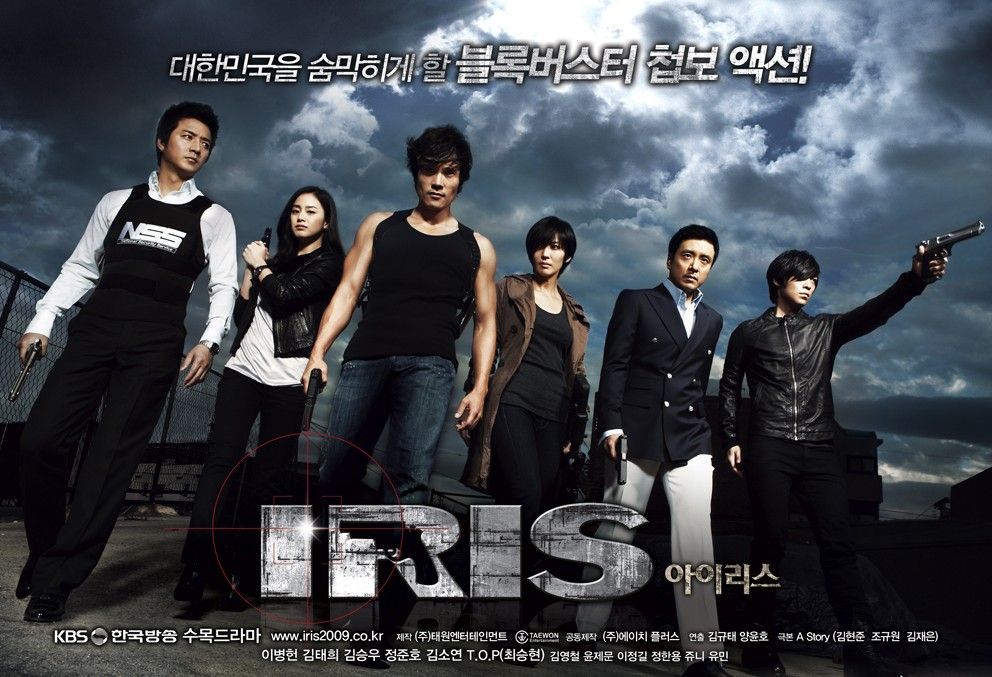 IRIS was one of the most critically and commercially successful dramas of the year with a viewership of over 30% and ranking as the top program every week after it's premiere.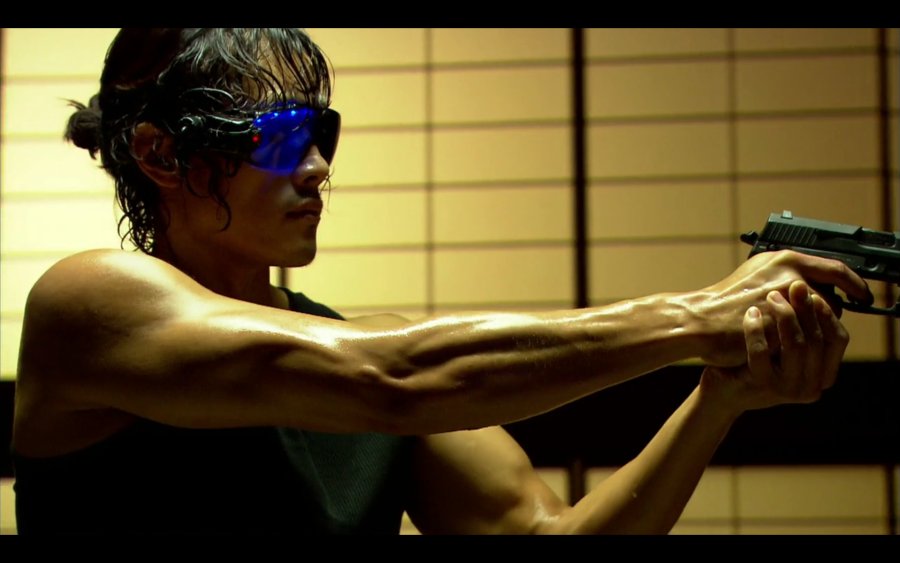 Was up against: Brilliant Legacy, Queen of Housewives, Queen Seondeok, and The Slave Hunters.
Notable cast: Lee Byung Hun, Kim Tae Hee, and T.O.P..
2011: Secret Garden

This drama tells the story of Kim Joo Won (Hyun Bin), an arrogant CEO who is a perfectionist and Gil Ra Im (Ha Ji Won), a poor and humble stuntwoman. When they accidentally meet, Joo Won mistakes Ra Im for actress Park Chae Rim, and it marks the beginning of a bickering relationship. Though soon Joo Won tries to hide a growing attraction to Ra Im. To make it worse, a strange sequence of events results in them swapping bodies.
The show was a smashing success with an economic effect of ₩20 billion KRW (about $18,102,086 USD) and ratings up to almost 40%.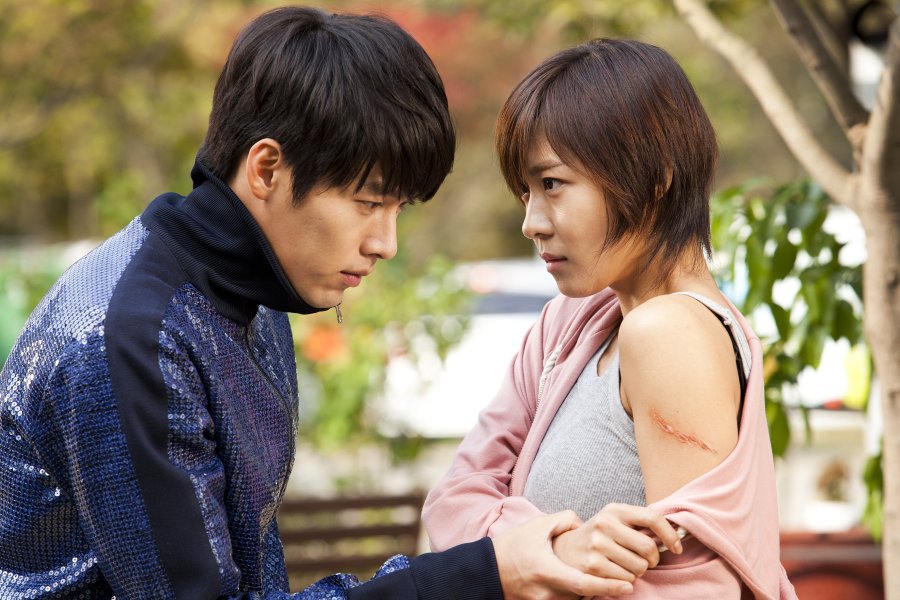 Was up against: Dong Yi, Giant, Bread, Love and Dreams, and Sungkyunkwan Scandal.
Notable cast: Hyun Bin, Yoo In Na, and Lee Jong Suk.
2012: Moon Embracing the Sun

This show tells the love story between King Lee Hwon (Kim Soo Hyun) and a female shaman (Han Ga In). The shaman was born from a noble family and was chosen to be the crown princess, but the Dowager Queen secretly ordered her execution. After dying, she is resurrected from her grave but loses her memories. Everyone believes she is dead, including the Crown Prince, who refuses to love another. Eight years later, she returns as a shaman named Wol. 
This drama reached a peak rating of 42.2% and received over 20 awards.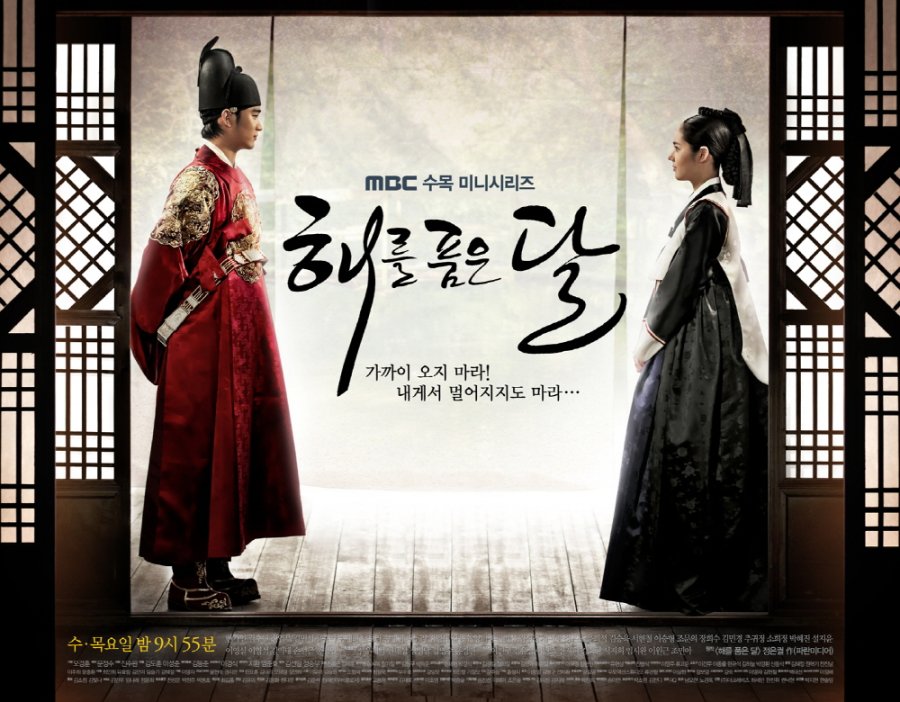 Was up against: Brain, Deep Rooted Tree, The Greatest Love, and The Princess' Man.
Notable cast: Kim Soo Hyun, Yeo Jin Goo, Kim Yoo Jung, and Kim So Hyun.
2013: The Chaser

Detective Baek Hong Suk (Son Hyun Joo) lost his 15-year-old daughter in a car crash and his wife died of shock shortly afterwards. He later learns that her death is tied into a conspiracy. Reporter Seo Ji Won (Kim Sung Ryung) is the daughter of a large corporation and helps Hong Suk uncover the truth of his daughter's death. While helping him, she finds out that her brother-in-law, a presidential candidate, is involved in corruption. 
Despite little to no hype and no major stars, The Chaser became the number one show in it's time slot, probably due to it's well-structed storyline and solid acting skills.
Was up against: Lights and Shadows, My Husband Got a Family, School 2013, and How Long I've Kissed.
Notable cast: Kim Sung Ryung
2014: Good Doctor

A man named Park Shi On (Joo Won) is a doctor with autistic savant disorder. He overcomes bias and discrimination and becomes a pediatrician by utilizing his exceptional abilities that his disorder brings.
This drama won many awards including one from the Disability Awareness Campaign Headquarters and a plaque of recognition from the Korea Association of the Welfare Institutes for the Disabled. It even inspired a renowned American remake.
Was up against: I Can Hear Your Voice, My Love From the Star, Reply 1994, and Secret Affair.
Notable cast: Joo Won and Moon Chae Won
2015: Heard It Through The Grapevine

Han Jeong Ho (Yoo Joon Sang) and Choi Yeon Hee (Yoo Ho Jung) are a wealthy couple from a prestigious family. Their reputation is suddenly destroyed when their teenage son, Han In Sang (Lee Joon), gets his girlfriend (who is from an ordinary family) pregnant. His girlfriend is determined to endure being isolated from her own family and the humiliation from her in-laws, while In Sang struggles between his love for her and his family.
With the highest rating only being 14.9%, it was surprising to many that this drama achieved numerous awards. However, the complex story and impeccable acting captivated viewers enough to be crowned the best.
Went up against: Kill Me, Heal Me, Misaeng: Incomplete Life, Punch, and Steal Heart
Notable cast: Gong Seung Yeon, Lee Joon, and Go Ah Sung
2016: Signal

Fifteen years ago, a young girl was kidnapped on her way from school, and Park Hae Yeong (Lee Je Hoon) witnessed the crime. A few days later, the girl was found dead, and the police couldn't find the murderer. Because of this, Hae Yeong started to not trust the police. Fifteen years later, he is now a police officer and criminal profiler. One day, he finds a walkie-talkie that allows him to contact  Detective Lee Jae Han who is currently in the year 1989. They then set out on a mission to solve cold cases and prevent more.
This drama was a widespread success and (as of today) is still the tenth highest rated Korean Drama in cable television history.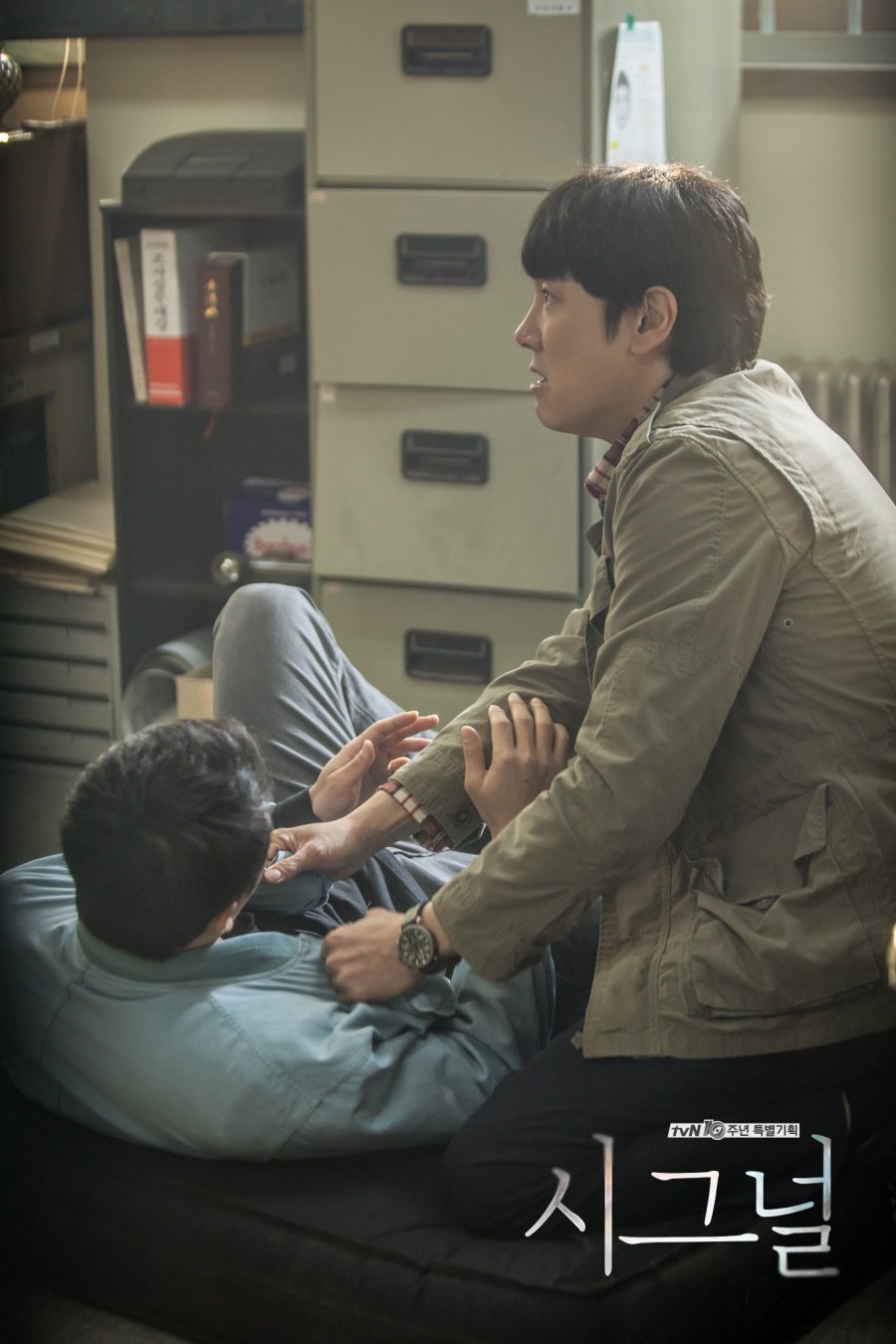 Was up against: Descendants of the Sun, Reply 1988, She Was Pretty, and Six Flying Dragons
Notable cast: Chani and Kim Hye Soo
2017: Dear My Friends

Park Wan (Go Hyun Jung) is a translator who is constantly nagged by her mother, Jang Nan Hee (Go Doo Shim), to hang out with her elderly friends. The story revolves around the friends' last years as they rediscover themselves through relationships, family, the struggles of old age, and their life journey that they share with Wan in the hopes that she will write a novel about them.
This show caused quite the upset as it was up against some other very well loved dramas. However, this drama gave people comfort and made them feel like they were their own family.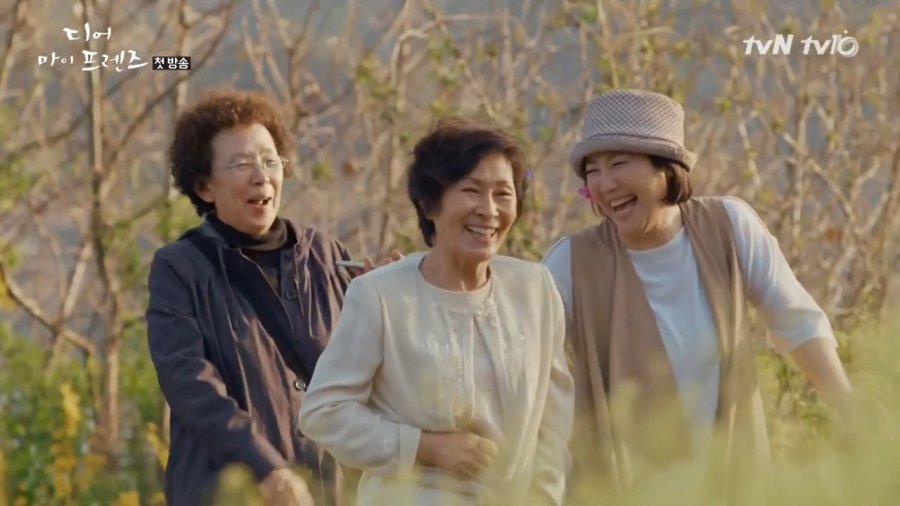 Was up against: W, Love in the Moonlight, Dr. Romantic, and Goblin
Notable cast: Go Doo Shim, Kim Hye Ja, and Kim Young Ok
2018: Mother

After realizing one of her students is being abused, teacher and bird researcher Kang Soo Jin (Lee Bo Young) impulsively kidnaps the girl and acts like her mother in an attempt to take care of her.
Despite this remake being released on a pay-to-watch network—and therefore automatically having a smaller audience—it rose above on the charts and gripped the hearts of many.
Was up against: Misty, Stranger, Fight for My Way, and My Golden Life
Notable cast: Lee Bo Young, Go Sung Hee, Lee Jae Yoon, and Go Bo Gyul
2019: My Mister

Park Dong Hoon (Lee Sun Kyun) is a middle-aged engineer who is married to attorney Kang Yoon Hee (Lee Ji Ah). However, his life is not as happy as it seems. He has two unemployed brothers, Sang Hoon (Park Ho San) and Gi Hoon (Song Sae Byuk), who rely on him and not to mention, his wife is secretly having an affair with CEO Do Joon Yeong (Kim Young Min)—Dong Hoon's current boss. One day, he receives an unexpected bribe and notices that his co-worker, Lee Ji An (IU), saw. Ji An is a young part-time worker who is drowning in debt and is the only one to take care of her ill grandmother. Dong Hoon then gets entangled in his brothers' struggle and the company's internal rivalry.
This K-Drama received amazing critical acclaim and is the 35th highest rated Korean drama in cable television history.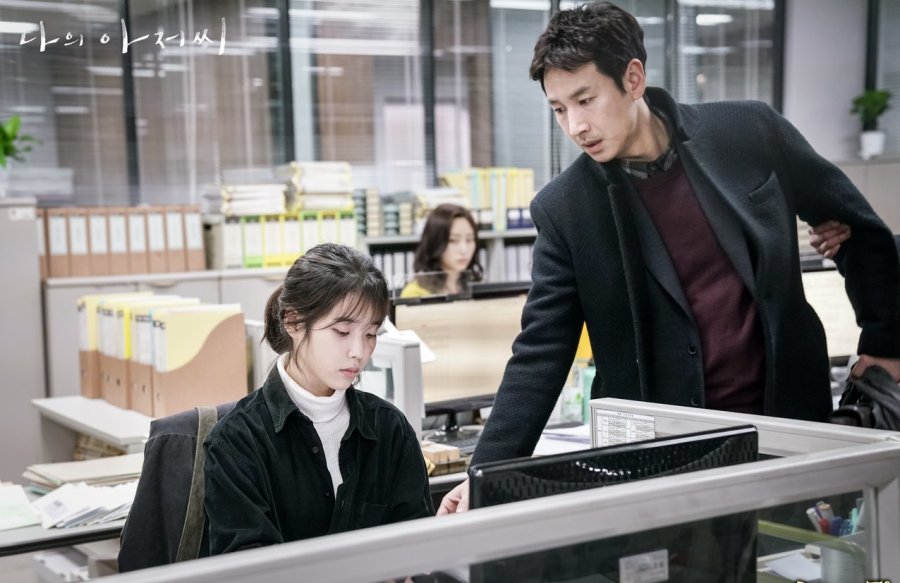 Was up against: The Light In Your Eyes, Mr. Sunshine, Children of Nobody, and SKY Castle.
Notable cast: IU, Lee Sun Kyun, Park Ho San, Kim Young Min, Kwon Na Ra, and Jang Ki Yong
2020: Hot Stove League

Baek Seung Soo (Nam Goong Min) is the newly appointed manager of professional baseball team, "Dreams", which ranks at the bottom of the league. Lee Se Young (Park Eun Bin) is the operations manager of the team and will never give up on the team. Together they must work together to fix the teams problems and make it big.
This drama was in the top 10 of ratings every week since it's premiere. It is currently the 12th most viewed K-Drama (via public broadcast) in South Korea.
Do you agree? What were your favorite dramas of the decade?
Share This Post