18 Times Professionals Photoshopped K-Pop Idols And Failed… Hard
Because a normal photo is just too… normal!
Photoshop has become a useful tool for photographers and can produce some great finished photos, but we've all seen some really bad photo fails that just leave you wondering what on earth happened! And, unfortunately, K-Pop idols have seen their fair share of these horrendous yet hilarious fails!
1. When 9MUSES was missing a few legs
We aren't sure if they just weren't counting on anyone counting their legs or they just didn't notice but this picture is definitely missing a few of the member's appendages. And even if you consider that a pair could be hiding behind another member, that still doesn't account for one leg!
2. When TWICE's Chaeyoung and Mina's moles were missing
While it could have been makeup, other "Heartshaker" photos featuring the girls show their signature beauty marks. It just seems someone decided to keep ONCEs on their toes!
3. The time CL grew an extra foot
The 2NE1 girls had some majorly awesome looking photos taken for their first album. Unfortunately, someone wasn't paying too much attention to this photo of CL because now she's got a third foot complete with shoe and nail polish!
4. This big surprise for DIA fans
Everything seems completely normal with this photo at first glance…
Until you zoom in on Eunice and notice the ghostly extra hand!
5. The time Girls' Generation's Taeyeon had an extra unseen friend
One creepy hand in DIA's poster, and one detached hand on Taeyeon's shoulder…
6. The time EXID's Hani grew an extra finger
Everything was super normal for this promotional poster…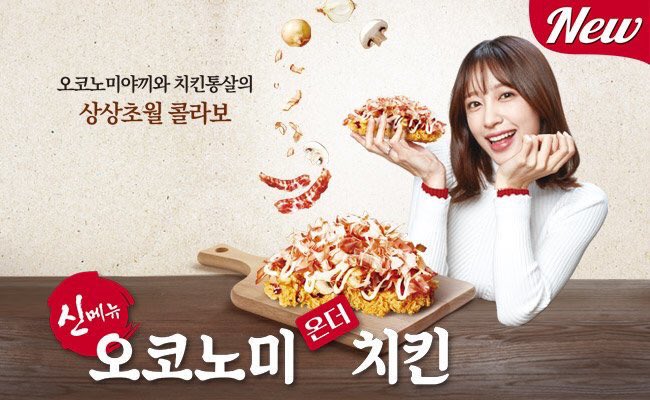 And then there's the second one where Hani's suddenly got six fingers!
7. The time former Wonder Girls member Hyelim had her waist reduced
It's not like she wasn't incredibly trim already but her shadow and her silhouette are off enough to make us all wonder who did this.
8. When INFINITE's legs were super long
INFINITE has some long legs, but we're pretty sure they're not that long…
9. LC9's flawless finish
You might be fixated on the boys' interesting and over the top concepts, but upon closer inspection, their faces are so blurred to perfection they don't look quite real.
10. Former Super Junior Hangeng has the longest arm ever
To reach where it's currently placed that arm would have to be ridiculously long!
11. When 2PM's Nichkhun lost his belly button
They do realize that everyone has one right? So why take it off of Nichkhun?
12. When NU'EST W's JR lost an ankle
When you can see the carpet but not his ankle. Yeah, that's kind of freaky!
13. When BIGBANG's G-Dragon also lost something
Notice anything, in particular, missing from G-Dragon? That's right, they decided to photoshop out his nipples.
14. When I.O.I became the same height
Fans thought it was hilarious that someone thought every member needed to be the exact same height.
15. When SEVENTEEN's Woozi suddenly became a giant
Is anyone else confused and slightly terrified by the suddenly giant Woozi?
16. When SHINee's Taemin mastered the art of levitation
He's clearly behind them except where are his legs?
17. When VIXX's Hyuk suddenly grew a third arm
There are a couple of different things going on with this photo but Hyuk's 3rd arm takes the cake. It could be Leo's arm… but even then there are some serious issues with how the hand is being held.
18. When nobody was really sure if this was 2PM's Wooyoung
No really, is that him?
Bonus: When BIGBANG's G-Dragon and Taeyang got a little fan makeover
Their hair certainly had someone's imagination running wild and we were all blessed with these hilarious photos!
Share This Post