Rookie girl group member shocks fans with topless photo shoot
If Bambino's Eunsol can't sell this car, no one can.
Bambino's Eunsol showed just how comfortable she is in her skin by baring it all in this sexy Lamborghini photo shoot.
1.
Eunsol began to earn her reputation as one of the hottest girl group members in Korea after multiple videos of her provocative dancing skills went viral.
2.
She has repeatedly shocked more conservative fans with her boldness, and many have criticized her for moving K-Pop in an overtly sexual direction.
3.
Other fans have fallen in love with her seductive performances. They see Eunsol's daringness as part of her charm.
4.
This photoshoot is Eunsol's hottest one to date. In it, she shows off her sexiness and star quality by posing with this luxurious Lamborghini.
5.
Eunsol may be wearing nothing more than a black braw, underwear, and a revealing crop-top, but she isn't shy about it!
6.
If Eunsol hosted a carwash, Seoul would have a major traffic problem on its hands!
7.
Eunsol is known for wearing some pretty scandalous outfits, but this 'outfit' makes the rest of her wardrobe look modest. In this photo, she wears nothing but underwear. That strip of black fabric looks like it could fall off at any moment!
8.
That license plate should say "HOT1".
9.
Eunsol shifts gears, taking her hotness to the next level in her chunky heels and shoulder-baring shirt.
10.
"Superstar"? That tattoo speaks truth!
11.
In this photo, Eunsol mimics the Lamborghini's raised doors by dropping into a sexy, crouched position. If she can't sell this car, nobody can!
12.
Eunsol stans couldn't be more jealous of this male model. Does this mortal know how lucky he is to be sitting beside a goddess?
13.
Delicious and refreshing? Why, yes she is…Oh, wait. They meant the Coca-Cola, didn't they?
14.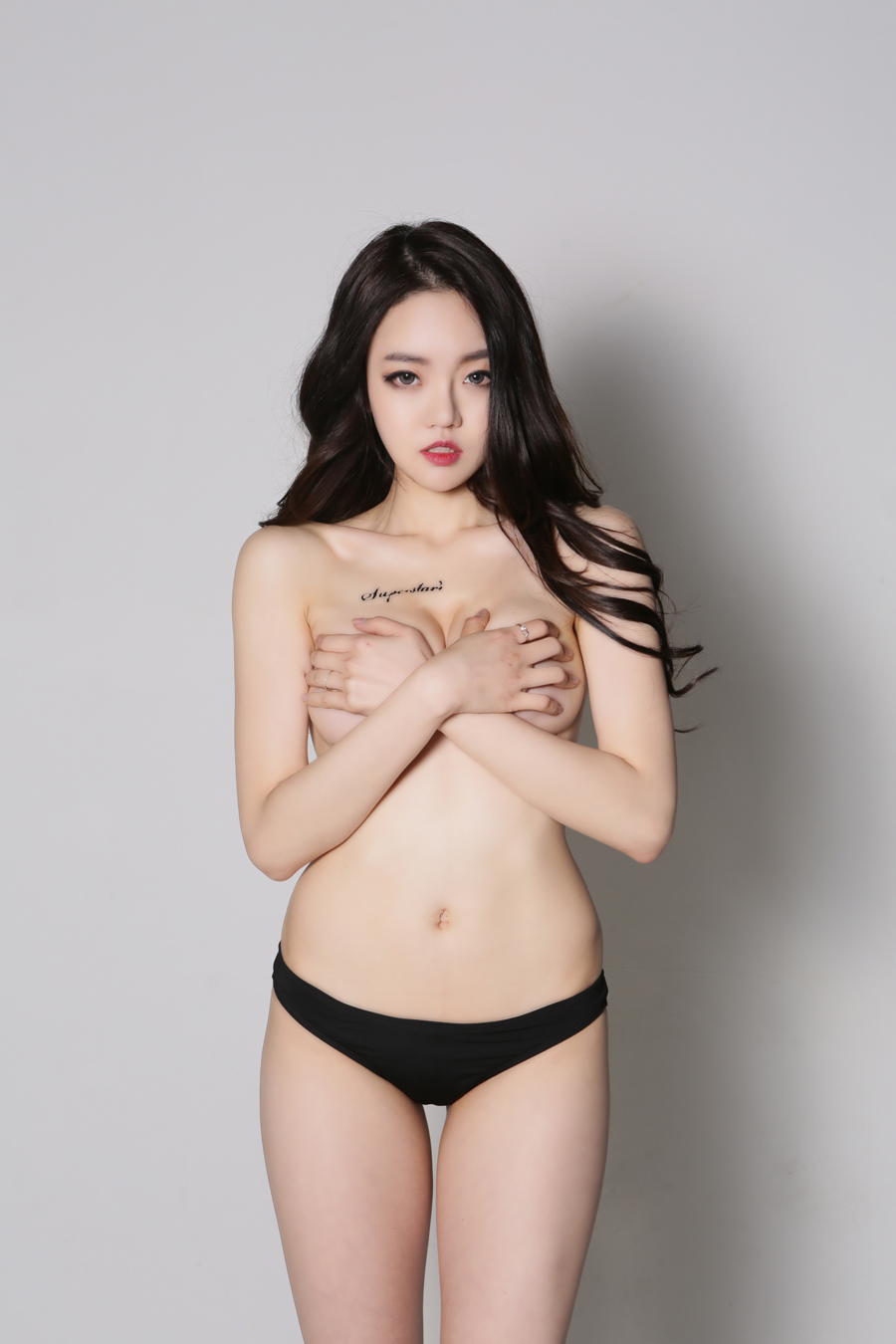 WARNING: This NSFW image may induce fainting spells, heart attacks, and death by stanning.
15.
In each one of these sexy photos, Eunsol revs her fans hearts up and sends them racing. Will this Bambino beauty ever be able to outdo this shoot? We'll have to wait to see!
Share This Post