The 5 Best Girlfriend Outfits For White Day
Wondering what to wear on White Day?
There's a style for every kind of date and every kind of girlfriend!
1. Colorful chic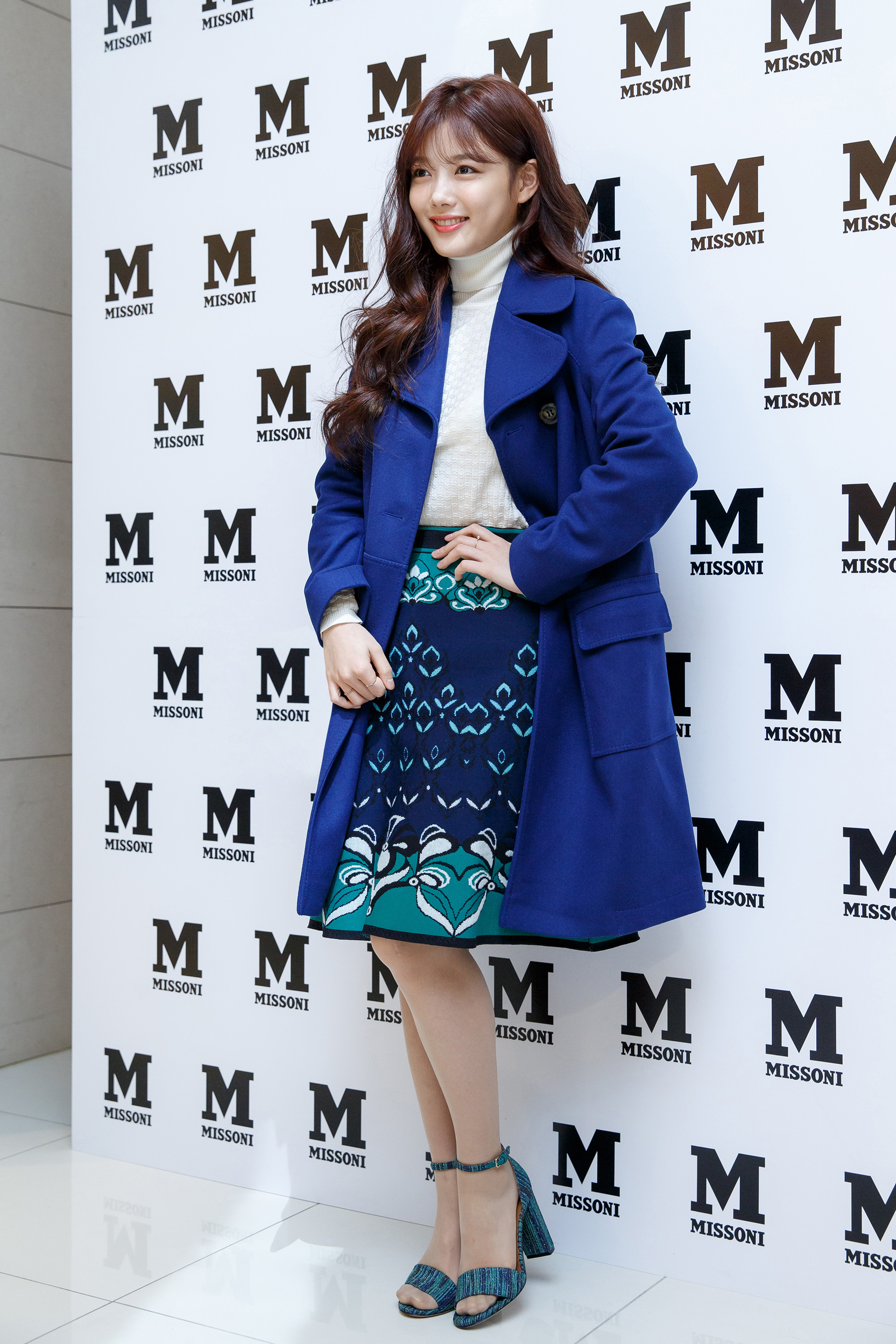 This outfit, worn beautifully by actress Kim Yoo Jung, is full of warmth and color. Perfect for Spring, the deep blues and green hues are complemented by the white underlayer and balanced with mid-tone blue heeled sandals. It's cute, chic and screams sophistication.
2. Jeans – with a difference
These everyday jeans are livened up with a patterned jacket that has just the right cut to add some shape and flair to the outfit. The stiletto heels and white bag complete Yoona's mature but casual look. She's rocking those sunglasses too! The fresh outfit is versatile for whatever White Day has in store.
3. Date night
This lovely cream and white fitted dress has a feminine silhouette drawn through the hourglass shape. Its subtle lace detail is matched nicely with simple jewelry and nude heels. It's ideal for a romantic dinner by candlelight.
4.  Pink and airy
Matching a powder pink ruffle shirt with a chequered pastel blouse and casual sandals, Secret's Hyoseong is cute and ready for anything! The colors and pattern on the shirt complement the tone of the skirt perfectly and add some detail to an otherwise plain outfit.
5. A-line perfection
This A-line dress does wonders for Suzy's curves by emphasizing her small waist and drawing a line down her long legs. The simple design balances the viewer's attention and the block colors all work in harmony to create an elegant look. Add the heels with the cute bowtie and a bit of bling and it's the perfect outfit for a night out on the town!
Share This Post