That Time When Each TWICE Member Got Their Own Dance Break For "Like OOH-AHH"
We definitely thought about it TWICE!
While Momo is the designated lead dancer of TWICE, it obviously make sense that she's lead the dance breaks in the group songs.
Which is what she did for the group's debut track, "Like OOH-AHH".
However, as JYPE promoted the group heavily throughout the year, they wanted to change things up – and change things up they did!
During the many many many live performances the group did of the song that year, audiences were in for a treat as the other members got a chance to shine during the dance breaks!
Here's how the other members of TWICE brought their own unique flairs to the "Like OOH-AHH" dance break.
1) Jeongyeon – Bringing "Sexyback"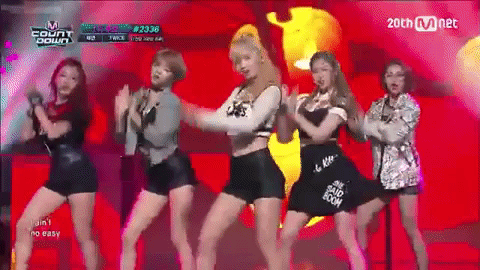 Jeongyeon went full sexy with her "bend and snap" dance break during the group's performance on M! Countdown.
2) Mina – Getting her "Ballerina" On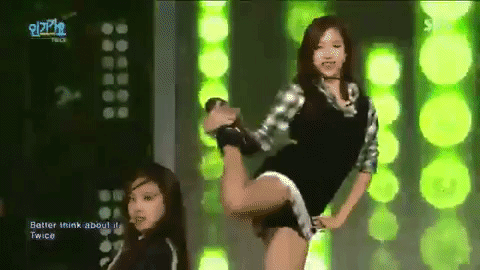 Mina, going back to her ballet roots on Inkigayo, does a vertical split (common for ballerinas) as her way to get down and boogie in this Inkigayo performance.
3) Nayeon – Givin' us the "shimmy shimmy shake"…with a kiss!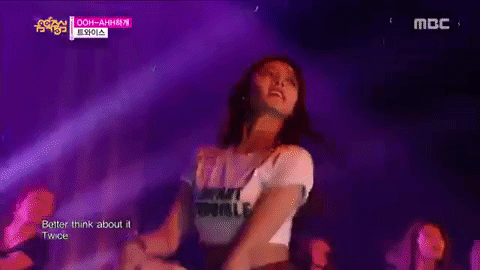 Embracing her cute charms, Nayeon's dance break is simple but full or charisma on Music Core. She shimmies and up to the front, and then blows the audience a kiss.
4) Chaeyoung – Making You "Think About It Twice!"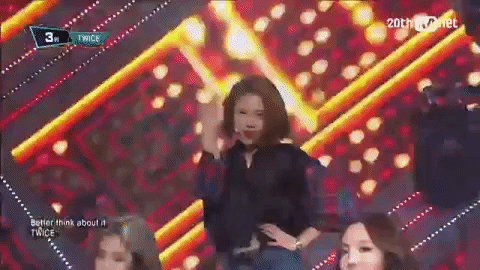 Chaeyoung takes the lines of the song literally and uses her moment in the spotlight to let all the "oppaduel and unnies" to think twice before messing with her squad while on M! Countdown!
5) Jihyo – Totally in "Long Hair, Don't Care" Mode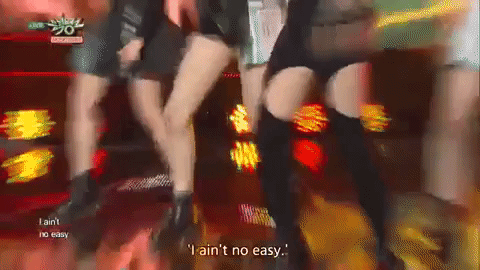 Jihyo really doesn't care what people think while on Music Bank and does the classic "hair flip" to show what a bad girl she really is!
6) Tzuyu – She's Just Got to "Beat It!"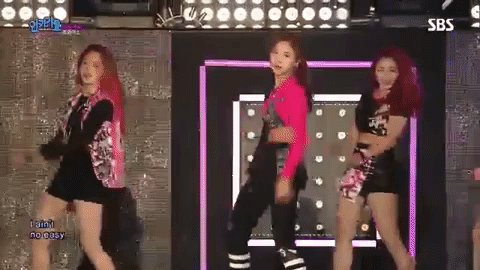 Channeling her inner Michael Jackson, Tzuyu pops and locks her way though her dance break on Inkigayo. All she needs was a bedazzled glove and she could have been Michelle Jackson!
7) Sana (feat. Momo) – Whelp…she tried.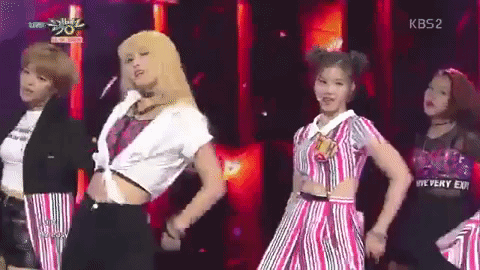 Sana, already embracing her kooky personality, did her best to do the leg lift ala Momo but cutely failed (just like in the music video!) If we were Music Bank, we'd give her a gold star!
8) Dahyun – Promoting world peace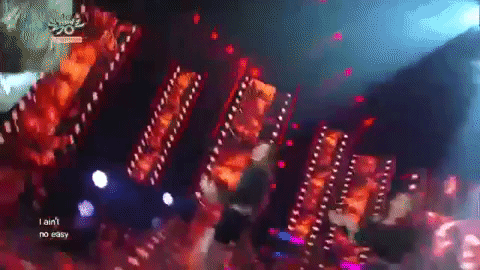 Dahyun throws out those symbols of peace and love during her dance break instead of traditional dancing while on Music Bank. She yet again shows that she dances to the beat of her own drum and wants to make others smile!
9) Bonus – Group Dance Break (Can't Be Tamed Version)
The group went totally sassy and sexy with this remixed rendition of the dance break, and even better – it was the whole group this time! They definitely brought their "girl crush" side out to play!
Share This Post