Each TWICE Member's Most Legendary Moments Proves They Could Charm The Universe
It feels like the members of TWICE are constantly going viral no matter what they do. From intense performances to simple hair flips, the TWICE members' charms really prove why they're Asia's top girl group right now. 
While the girls have gone viral countless times, here are two legendary moments from each TWICE member:
Nayeon 
1. "I am a girl…that is good to date!"
Today, it's been 2 years since Nayeon's SIXTEEN teaser was released ✨??#NAYEON #나연 #TWICE #트와이스 pic.twitter.com/YiJLvTQh6G

— d? (@imnayeoff) April 13, 2017
2. That time Korea renamed this hat the "Nayeon hat" because of her cuteness
Jeongyeon
1. Honestly the entire duration Jeongyeon had blue hair
2. Her unique aegyo
they need to do something for encore video and jeongyeon decided to do an aegyo 😂 she hugged sana out of embarassment uh cute pic.twitter.com/hH2yGmQB0q

— 예쁜 정연 🐧 트와이스 (@jjodayeon) May 22, 2018
Momo
1. When she was cuter than anime.
This moment between momo and heechul made weekly idol history pic.twitter.com/jggoya5CMi

— kayla (@2kmomoxx) December 30, 2016
2. The iconic pink lamborghini.
momo saying pink lamborghini on loop pic.twitter.com/W7kNxrfSlj

— jakob (@hiraimohmo) June 6, 2017
Sana 
1. A mispronounced line that became the biggest trend of the year. 
cheer up – twice

"shy shy shy" – sana pic.twitter.com/CsVOWP7kIt

— cand -53 (@peachyspooky) June 15, 2017
2. When she made a simple dish trend #1 in Korea.
Cheese kimbap is life, cheese kimbap is love pic.twitter.com/xOMa18PRW1

— sana사나 ⌒ (@twaisana) August 3, 2017
Jihyo
1. Jihyo, god of aegyo
2. When she shut the haters up even before she debuted
remember when jihyo sang all about that bass right after a photographer bodyshaming her pic.twitter.com/hr8ruJ1XkQ

— remember when twice (@twiceflashback) March 29, 2018
Mina
1. The one true car photo.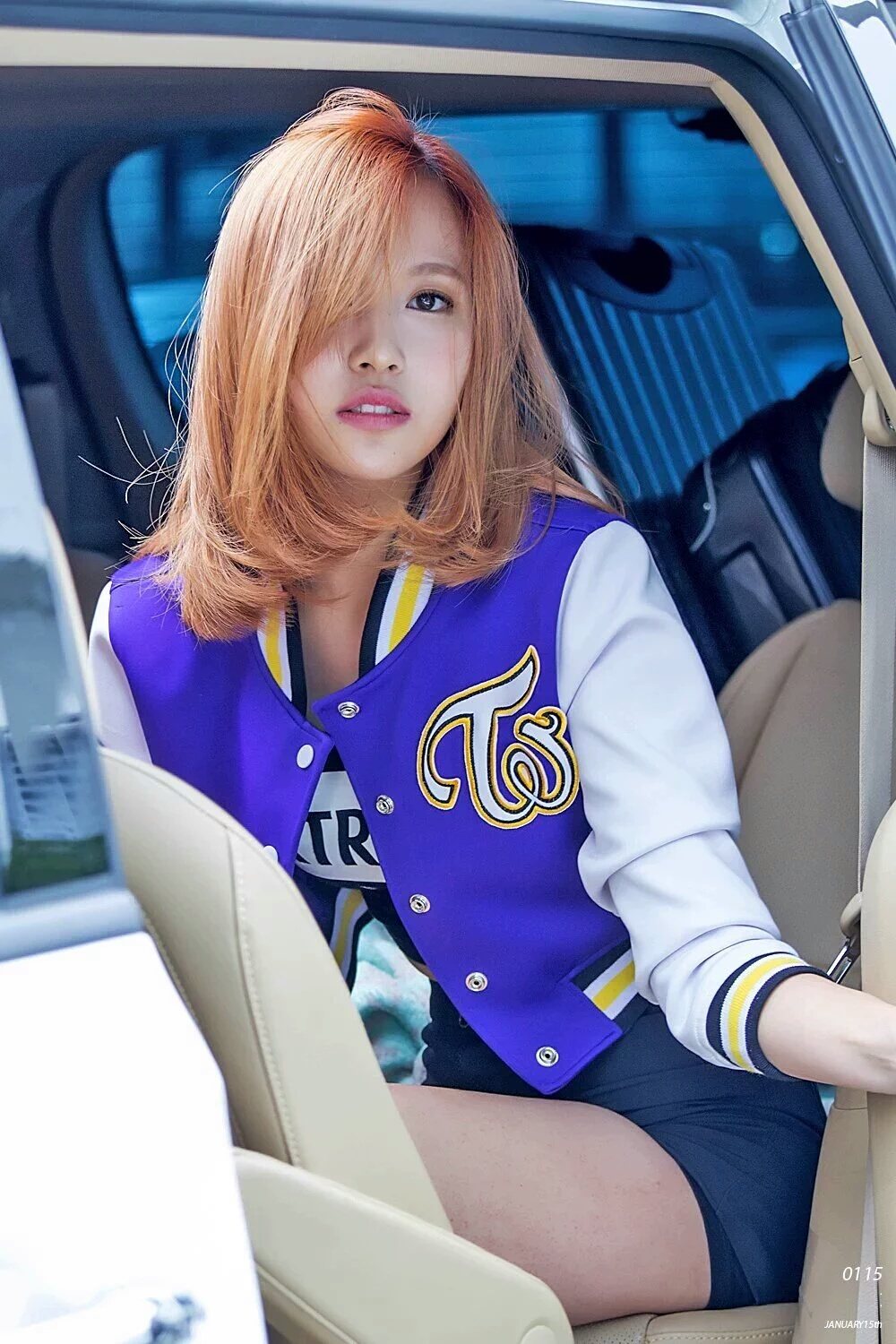 2. When she reinvented shoulders.
미나눈빛변하는거봐 미쳤어 pic.twitter.com/eWtNeqciev

— ❄반동결❄메밍🍑 (@memming02) April 17, 2018
Dahyun
1. When she said the most relatable thing ever.
dahyun have to clear up her throat before speaking english and i cannot believe she still pays for the gift while saying expensive? pic.twitter.com/IyKqAqeNzo

— ? (@naboongs) May 29, 2017
2. Her piano performance at TWICELAND: The Opening.
♥170217 #TWICELAND #CONCERT #다현 #트와이스 #DAHYUN #TWICE
-The opening day 트와이스 콘서트 다현님 피아노 연주♥.♥ My Muse follow the beat of my heart! pic.twitter.com/bGUeiKcW0f

— FLOWER DANCE (@TheFlowerDance) February 19, 2017
Chaeyoung
1. Chaeriana Grande.
ariana grande who i only know son chaeyoung pic.twitter.com/f2M9cJcZlZ

— juanda, osd!? (@extradahyun) June 18, 2017
2. Her "Honey" cover that impressed J.Y. Park himself.
最近チェヨンが気になったという人のために勝手に私のおすすめの動画ツイートしていきますの巻①

SIXTEEN【Honey】
PDニムであるパクジニョンのHoneyをアレンジしたチェヨンの自作ラップ#TWICE #채영 #chaeyoung pic.twitter.com/xEtw2DbBZe

— フ。 (@FuChaeng_) July 12, 2017
Tzuyu
1. Her hair flip that stole the hearts of millions. 
holy shit this is the most badass dramatic & graceful thing i've ever seen pic.twitter.com/RBUZAC3i3V

— n (@TWICETW1CE) September 10, 2016
2. When Japanese fans just couldn't handle her visuals.
高校2年生
悩殺… pic.twitter.com/9gamsO61Rg

— شوساكو (@happinesssyu040) January 2, 2017
Share This Post