BTS spends record third week on Billboard's World Albums Chart with latest album release
BTS's game in selling albums worldwide is still going strong as they continue to be listed in Billboard's "World Albums Chart" for the third week running.
The achievement has garnered BTS their own headline in Billboard's news corner K-TOWN as the writer comments on the group's chart dominance over the past three weeks, calling it an "unprecedented feat."
Released in December 2015, the album made its way to #1 on the chart on the 19th for the first time. Over the six weeks since they entered the charts, BTS has spend half that time in #1 including this week and last week after rising from #6.
Other Korean artists who also ranked in the Top 10 for the week of January 23rd include iKON with Welcome Back (#6), SEVENTEEN with Boys Be (#9), and BTS's 2014 album, Dark&Wild (#10).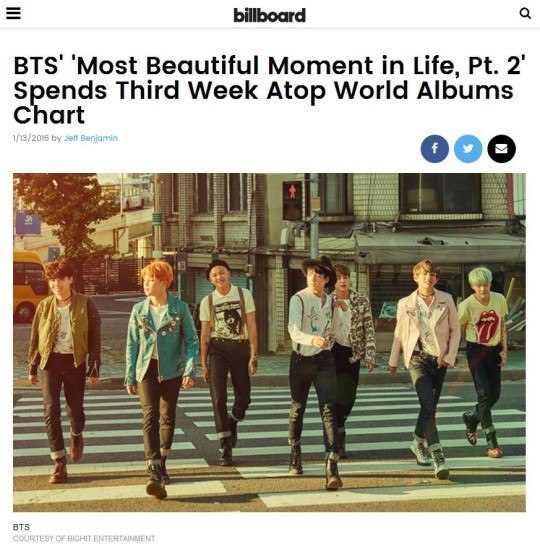 Source: X Sports News and Billboard
Share This Post