WINNER takes charge of their "EXIT" album as its songwriters
YG Entertainment's boy group WINNER is finally making an official comeback this year and has released the official tracklist to their upcoming album, EXIT.
On January 19th, the tracklist to the album was unveiled via YG-Life. Songs include the pre-released and successful single "Pricked" (Mino & Taehyun), "Immature," and "I'm Young." Their album will also feature two leading title track, "Baby Baby" and "Sentimental."
Upon looking more closely at the tracklist, the songwriting talents of WINNER is revealed with Taehyun, Mino, Seunghoon, and Seungyoon taking part in the production of the album as lyricists and composers.
EXIT is expected to be released on February 1st digitally and on the 2nd offline.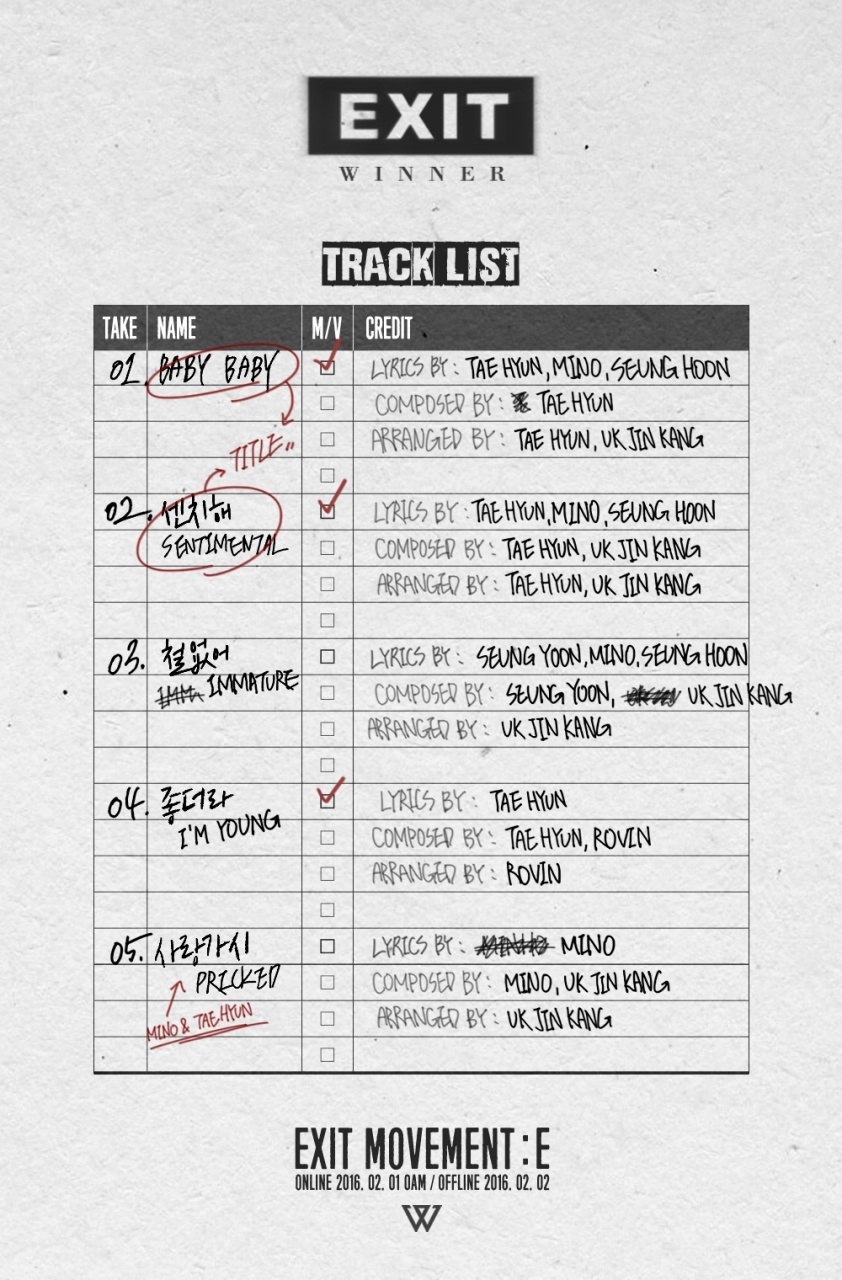 Share This Post