4MINUTE members to show their talents as lyricists in "Act.7" EP
The tracklist to 4MINUTE's upcoming mini-album Act.7 has been revealed!
Published on January 26th, an image of their tracklist was released to the public, revealing the five song tracklist including their title track "HATE," "No Love," "Blind," and "Canvas" as well as the instrumental of their leading track.
This upcoming album has made fans excited as 4MINUTE will be working with popular U.S. DJ Skrillex who participated as a composer and arranger of the track "HATE" along with Seo Jae Woo and Son Young Jin. Additionally, the lyrics was written in collaboration with Seo Jae Woo and Son Young Jin as well as 4MINUTE member Jiyoon (credited as JENYER) and Hyuna.
Jiyoon and Hyuna are also credited as the lyricist of the rap for the song "No Love" and "Blind" while the youngest member Sohyun writes the lyrics for "Blind."
Act.7 will be released on February 1st.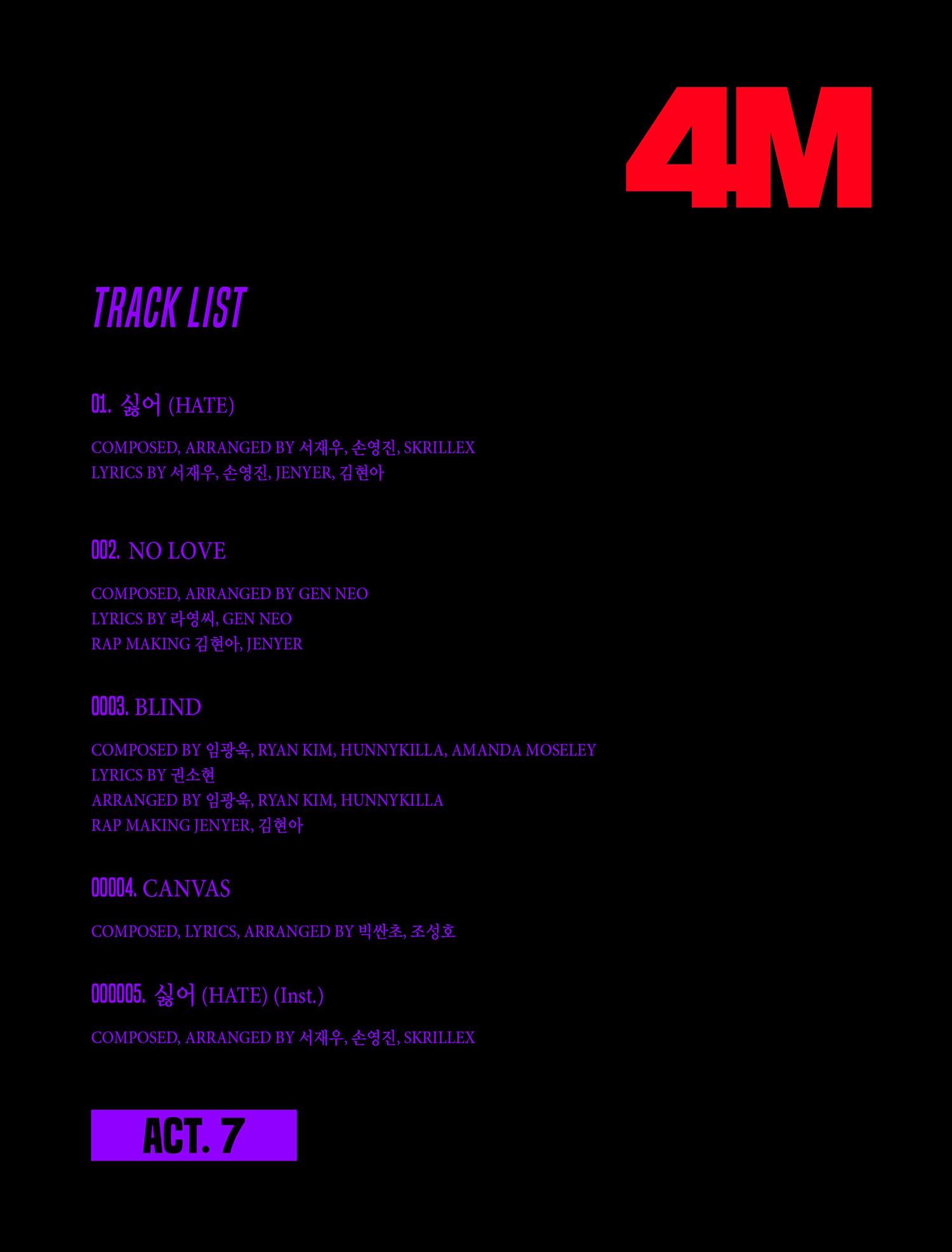 Source: X Sports News
Share This Post