B.A.P reveals their worldwide stops for the "2016 World Tour: AWAKE!!"
B.A.P is preparing to set on their next worldwide adventure soon with their 2016 World Tour AWAKE!!, announcing the stops they'll be making this year!
Following the announcement of the official U.S. stops by POWERHOUSE (tickets to go on sale on March 7th), TS Entertainment has revealed exactly where B.A.P will be visiting, or even revisiting, in their 2nd world tour.
Starting April 14th, B.A.P will start out in San Francisco before moving on to Los Angeles, Vancouver, Dallas, Chicago, Toronto, New York, and Atlanta on the 27th.
In May, they'll be hitting Mexico City, Milan, Helsinki, London, Warsaw, Dusseldorf, Moscow, Taipei, Melbourne, Sydney, and Auckland. And finally in June, they'll be touring mostly throughout Japan, performing a two day concert in Nagoya, a three day concert in Osaka, Bangkok (Thailand), Singapore (Singapore), and a two day concert in Tokyo.
Are you ready for B.A.P?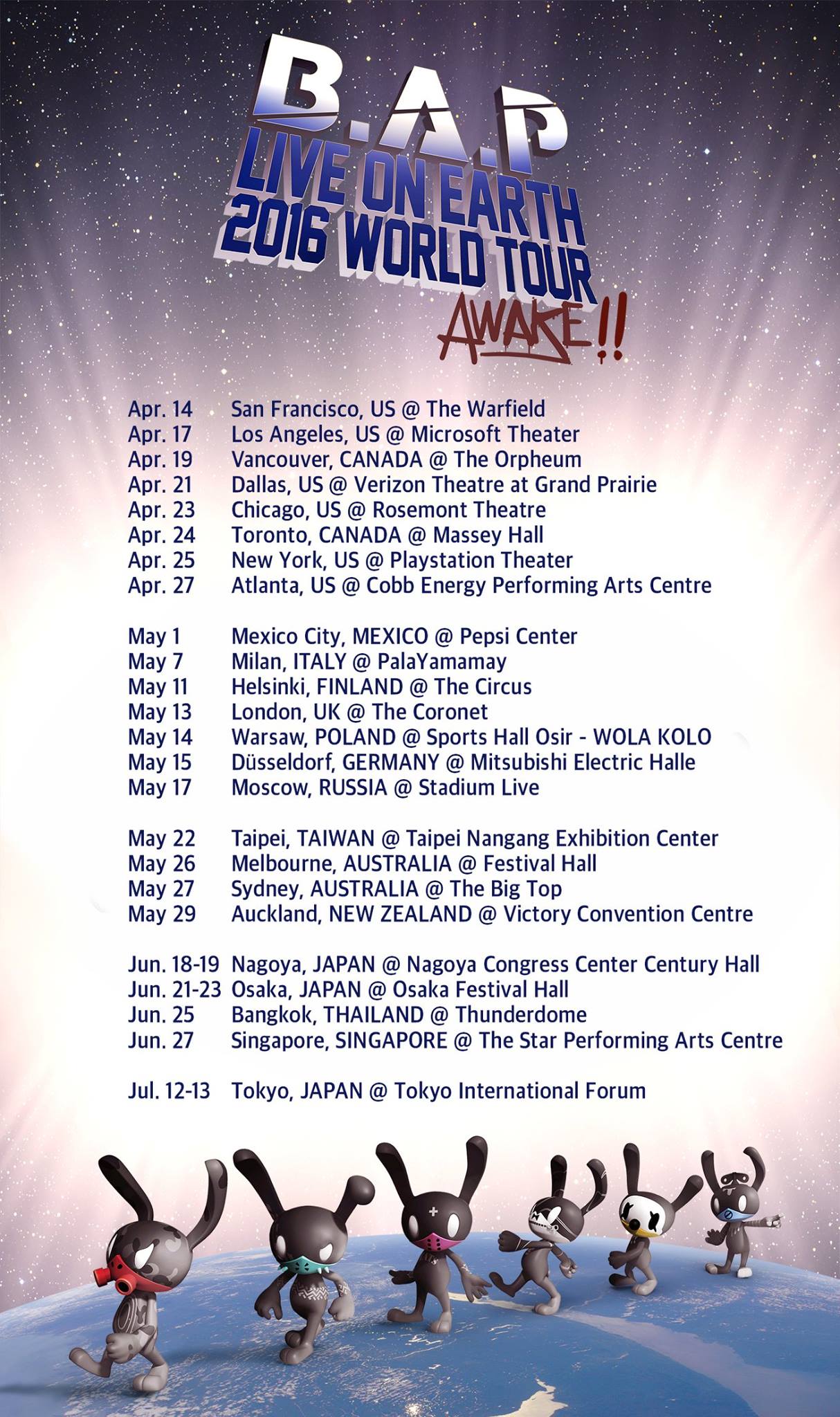 Share This Post