One Million Koreans march the streets of Seoul demanding the president's resignation
On November 12th KST, up to 1 million Korean citizens gathered at the Gwang Hwa Moon square in protest against the current South Korean President Park Geun Hye. 
Recently, South Korea has been swept up in an enormous political scandal, involving the current President Park Geun Hye.
The current President, Park Geun Hye was elected in 2013 as the first ever female president of South Korea with majority vote. She is now being accused of acting as a puppet for Choi Soon Sil.
Many believe that President Park was brainwashed by Choi Soon Sil's deceptive skills after losing her father and mother to assassins.
As if having a puppet for a president weren't enough, it was soon discovered that Choi had used her power of President Park to extort money from some of the biggest businesses in Korea.
The people of Korea took to the streets of Gwang Hwa Mun where approximately 650,000 people gathered to demand the resignation of President Park.
The streets of Gwang Hwa Mun were slowly filled with angry Koreans demanding the resignation of Park until the number exceeded 650,000 total. Some reports state over 1,000,000 people turned out for the protest.

In order to protest this issue in a civilized manner the Korean people have filled the Gwang Hwa Mun Square and have lit up candles chanting for the resignation of Park.

Artists such as Kim Jae Dong, Kim Mi Hwa, Lee Seung Hwan, Jeon In Kwon and Jung Tae Choon bravely took to the stage putting on performances and speeches to show their support for the movement against Park Geun Hye.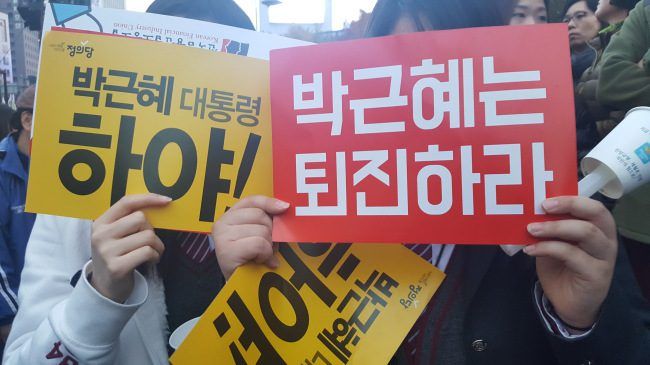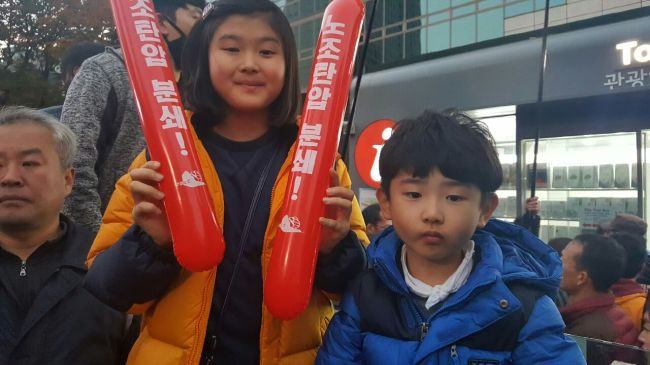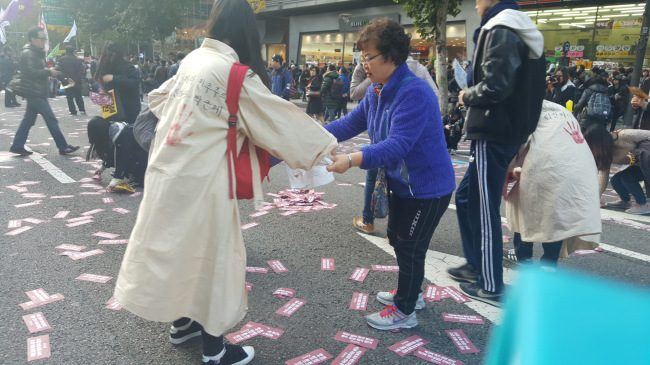 Woohae Cho / Getty Images "But, BuzzFeed," you ask, "how can a year in which Trump is a thing possibly be topped anywhere in the world?" OH JUST YOU WAIT. In 1974, Park's wife, the mother to their daughter, was assassinated.
President Park Geun-hye is in deep trouble. The stories have been out for a few days now, and even the English-language papers have caught on. Park's confidant has been running a massive slush fund, as she extorted more than $70 million from Korea's largest corporations.
Share This Post