20 year old Korean woman stabbed to death in the middle of Gangnam
On May 17th, a horrifying incident occurred at a washroom located at a karoake in the most developed neighborhood of Korea, Gangnam. A 23 year old female was stabbed to death in a washroom by a man that had never met her or heard of her before.
A 30 year old man – who has been identified as a former theology student who dreamed of becoming a minister – impulsively committed murder against a 23 year old Korean female in the washroom of a karoke in Seoul, Gangnam.
The woman who had left her group to use the washroom was discovered by her boyfriend who had gone to look for her and was rushed to the hospital but had already passed due to her wounds.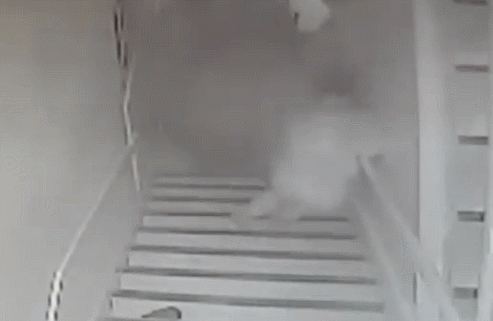 The gif of the woman's boyfriend discovering her and writhing in sadness has gone viral among Koreans touching their hearts and further igniting their fury against the culprit.
The police identified the culprit through CCTV footage and arrested him working at a Korean BBQ shop near the karaoke.
At the time of arrest the culprit was working with the 30cm knife used at the scene of the crime in his possession inside of his pocket.
The 30 year old culprit, identified as Kim, stated that he had committed the murder because he "Often felt ignored and mistreated by woman and could not take it anymore," this statement caused Koreans to believe the crime was a hate crime against women and drove them to fear for their safety.
Theexit 10 of Gangnam station near the site of the horrifying incident was flooded with messages of commemoration towards the late young woman on post-it. However a lot of these messages also stated that women needed extra safety measures to protect them from the possibility of such crimes happening again. Which triggered the Women's Rights Society to take action and led to controversy between the men and women of Korea.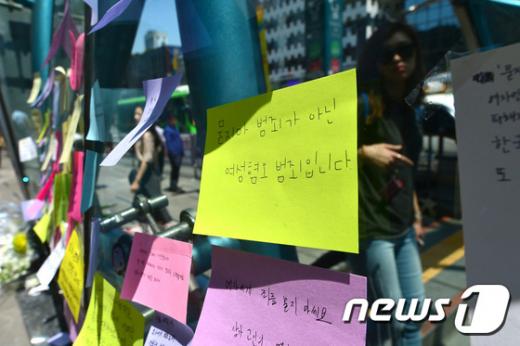 The police however, later identified that the crime wasn't a hate crime against women in general but the action of a man who was suffering from a mental disorder.
The Seoul Seocho policce stated, "Due to the fact that the culprit is suffering from severe schizophrenia, it is a stretch to mark his actions as a hate crime against all women. Many people are making conjectures about the cause of this horrifying incident but the official statement of the police is based on facts that have so far been confirmed."
Source: Herald Pop
Share This Post