2NE1 "CRUSH" album is #11 on Billboard's World Album Year End chart
The members of 2NE1 started out the year with the release of their 2nd album CRUSH in late February, which they have been busy promoting throughout 2014. CRUSH has garnered much attention internationally and has made it to the TOP15 World Album on Billboard.
2NE1 took 11th place on Billboard's World Album Year End chart for 2014, making them the only artists from Korea to make it on this specific list. Billboard's Year End chart determines the top tracks and albums of the year by observing the total sales throughout the year. With the final results out, it shows how much love and support 2NE1 had been receiving this past year from fans.
CRUSH is 2NE1's second official album, which includes 10 tracks that share the various colors of 2NE1 while staying true to their style. Earlier this year, CRUSH had been chosen by the U.S. Billboard as the most popular girl group album and placed first in popularity during "Girl Group Week."
Congratulations 2NE1 on your success this year! 2NE1 is said to be attending the 2014 SBS Gayo Daejun later this month.
In other news, 2NE1's leader CL has also been busy getting ready to promote in the United States and Diplo shared a glimpse at a track that fans determine to be CL.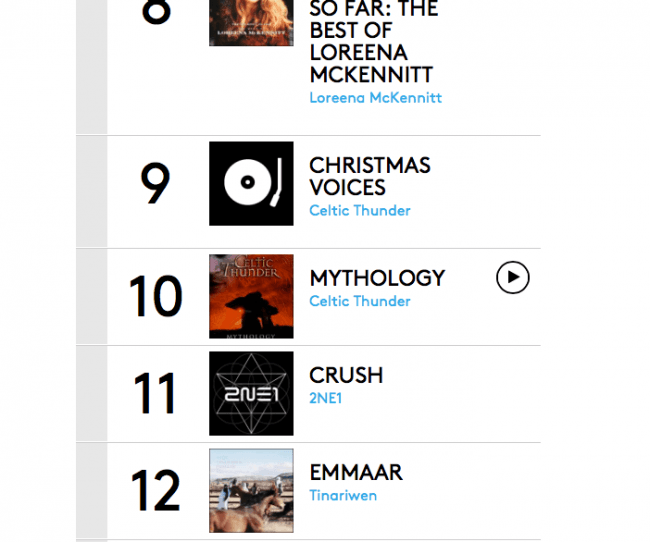 Source: Billboard
Share This Post