2PM is the first male artist to appear on the cover of Japanese magazine, "BAILA"
Korean idol group 2PM is the first male artist to appear on the cover of famous Japanese magazine, BAILA. 
Recently, BAILA released the cover for their special edition which featured 2PM members Nichkhun, Wooyoung, Junho, Taecyeon, Jun.K and Chansung. 
BAILA is one of the leading fashion magazine for women in Japan and was known to have always hired female models and celebrities as cover models for the past fifteen years. 2PM immediately became a hot topic for this selection as it made them the first male artist to decorate the front page. Some have already related the selection to their strong fanbase in the country
In the pictorial, the members displayed a gentle, masculine charm. The issue will also include exclusive insights through an interview.
Meanwhile, 2PM welcomed a total of 16 million fans for their five city tour early this year and is expected to solidify their popularity through Tokyo Dome concert on OCtober 26th and 27th.
Currently, they are promoting their latest album Gentleman's Game in South Korea.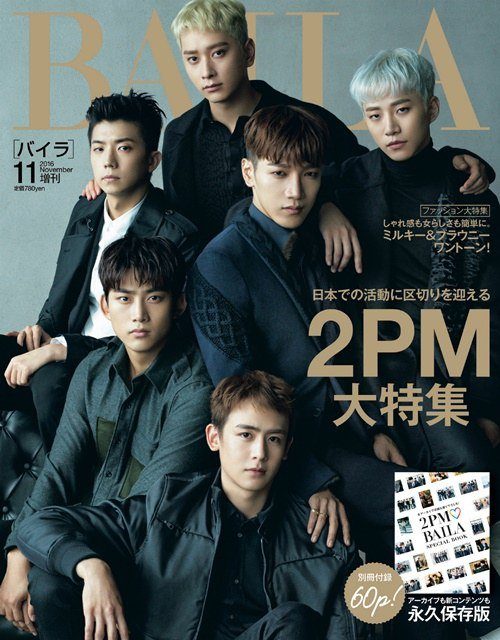 Source: TVDaily
Share This Post