9MUSES Kyungri shares private details about her body on television
On the pilot episode of Talk-Sharing Friends, a MBC variety show, 9MUSES's Kyungri nonchalantly revealed her actual weight.
The Chuseok special episode of Talk-Sharing Friends featured Kyungri along with comedian Heo Kyung Hwan and M.I.B.'s Kangnam as cast members of the "Gyeongsang Province team."
The Gyeongsang Province team had to go to the highest point in the province, where they will all receive a mission to complete. When the team arrived at the highest point, they decided to measure the height from ground level to the highest point of the group. Kangnam managed to lift Kyungri onto his shoulders in order to gain additional height for their measurement.
Kangnam asked Kyungri her weight out of curiosity, to which she replied, "I'm 51kg."
Kangnam was surprised to hear her weight and then asked, "Are you allowed to reveal that?" Kyungri replied with indifference, "I don't really care much about it."
Talk-Sharing Friends is only a Chuseok special on MBC currently. If the pilot program does well, it may become a regular MBC variety show.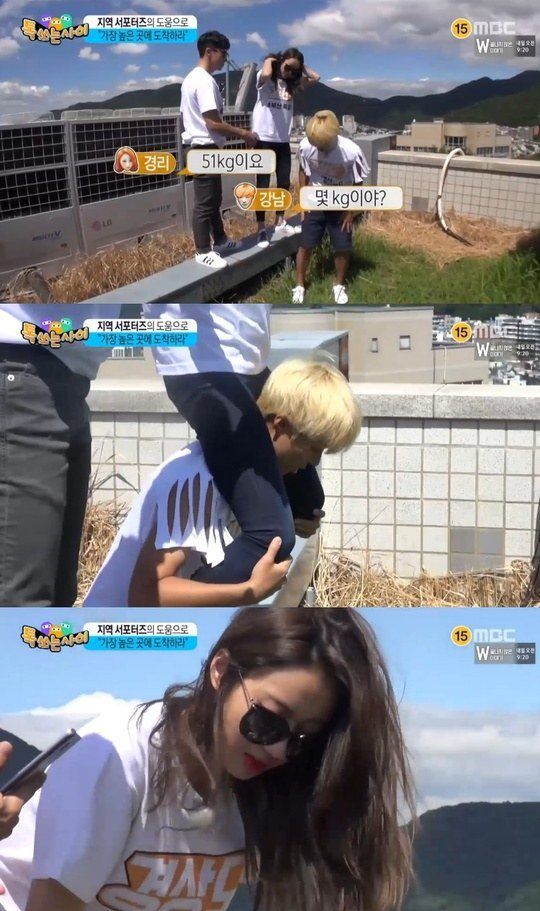 Source: Newsen
Share This Post