Actor Kim Bum holds successful fan meet in Mongolia
Actor Kim Bum successfully finished off his fan meet in Ulan Bator, Mongolia on October 30th, showing the true power of the Korean Hallyu wave.
Kim Bum met with his fans wearing a simple but appropriate outfit, pleasing his female fans with his adoring smile.
This event also celebrated the grand opening of the first Caffe Bene coffee shop in Mongolia, and despite the icy and snowy weather of Mongolia, over 1,000 fans came to greet Kim Bum, once again proving his popularity.
According to an event associate, the event brought a lot more people than expected, and the event was stopped for a brief moment due to its chaotic situation.
The actor is currently undergoing various busy schedules, tirelessly striving through his career.
Check out the images of Kim Bum below: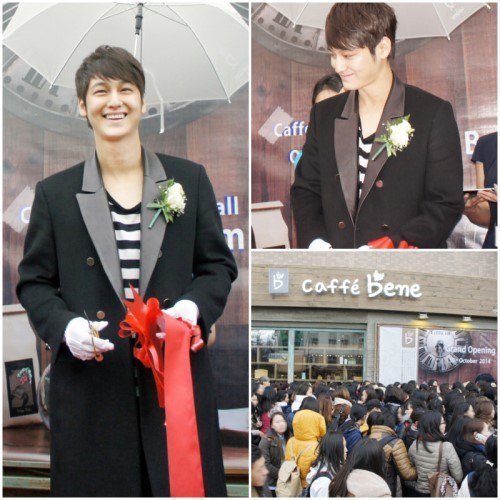 Source: Sports World
Share This Post