Actor Yoo Seung Ho gains attention upon getting discharged from his military service
Yoo Seung Ho, or the "Nation's Little Brother," discusses who he missed the most, finishing serving his 21 months in the Korean army as an instructor of the Recruit Training Center, after recently getting release from his military duties..
On December 4th, Yoo Seung Ho attended his own discharge ceremony at 27th Infantry Division "LET'S WIN," making a remarkable comeback.
He made a statement, "Hi. This is Sergeant Yoo Seung Ho. I apologize everyone for not making a proper farewell when I joined the army. Now I am happy to say hello to my fans officially. I have learned a lot of things for past year and nine months. I had my time to organize my thoughts and I thank my platoon leader who took care of me."
"Also I would like to thank my junior instructors and my fans. My thoughts have been changed largely. I want to give happiness to people. I will see you soon with a great work," unveiling his upcoming role in the film Chosun Magician.
To the question of whom he misses the most, he replied as he shed a lot of tears, "I miss my parents and my two cats." Also when he was asked what he wants to do the most after going back home, he said, "I want to open my presents from my infantry company's executives and junior instructors." He also added, "I want to eat home cooked meals the most."
About any special nickname for him being an instructor, he said, "There was no specific nickname for me. I was just the one who trainees hated."
To Yoo Seung Ho's military discharge, Korea's netizen and fans were excited and gave him a big welcome. Fans gave a lot of attentions to the actor's release, saying, "No one can ever hate this boy," "As a Korean man who also served the military service, a big respect to you!", "Welcome back Yoo Seung Ho!", "Can't wait to watch your next film."
The actor joined the army on March 5, 2013 to the 102nd Replacement Depot located in the Gangwon-do province. Later, he went through basic military training, and was assigned to the Searching Battalion. However, his position was changed to an instructor of the Recruit Training Center(RTC) after being selected as one of 16 soldiers out of 250 with an excellent record.
Yoo Seung Ho will resume his official activities starting with a fan meeting in Korea on December 21st. After that, he will continue his fan meetings abroad in Osaka on 24th, Tokyo on 25th, and Shanghai on 27th.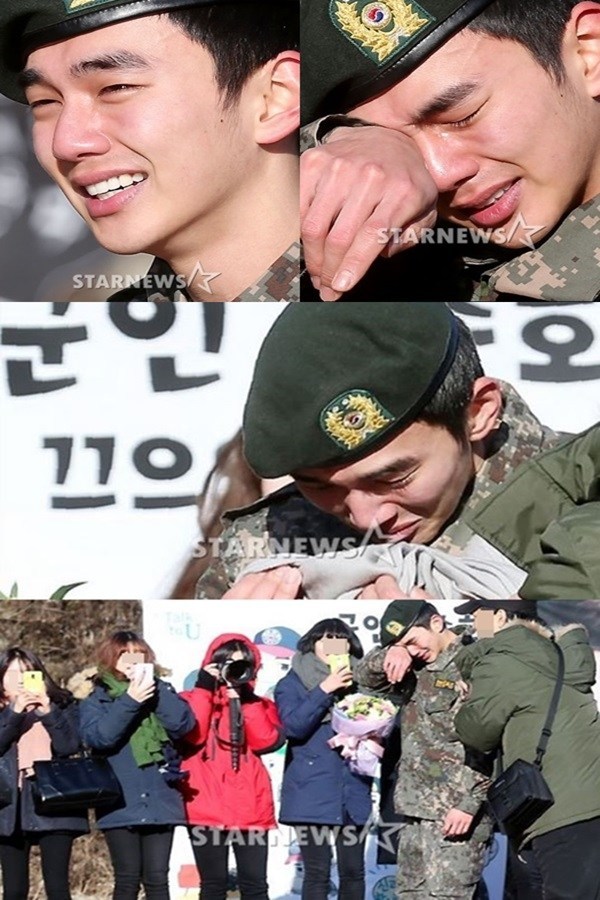 Source: DongA
Share This Post