Actor Yoon Sang Hyun proposes to Maybee on SBS "Healing Camp"
Actor Yoon Sang Hyun proposed to his current fiancée Maybee on SBS Healing Camp, which aired on November 24th. During the show, the actor announced his relationship with the singer and told the audience about their 8 months of dating.
Not only did the actor reveal his current relationship with celebrity girlfriend Maybee, but he also revealed their plans to marry in the future.
He said, "It has been long since I had the thought of marriage. I was nervous from the start. I have had something to tell you. So far, honestly, I could not concentrate on the talk. Actually I am seeing a girl. Early next year, we are getting married."
He added, "We haven't been dating for long but I was confident in myself. She is the one I have been dreaming of. I have not proposed to her properly yet."
The actor also talked about his not-s0-proper proposal to his girlfriend Maybee. He told the audiences, "Once she did the grocery shopping and visited my house to cook for me. When I looked at her while she was cooking in the kitchen I made up my mind. She looked like my mom cooking for me when I was young, and it was so beautiful and overwhelming. So I told her, 'Live with me and help my mom for me.', and she liked what I said."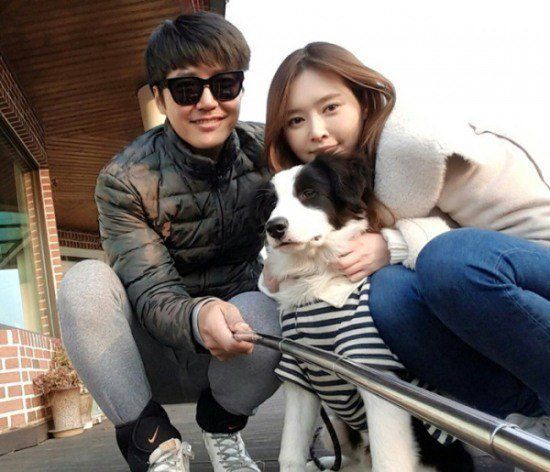 Yoon Sang Hyun proposed to Maybee once again on the show. He sent out the flash mail to her, going, "Let's have our dog in the front yard, have our own baby, and fly a helicopter together."
The couple started their relationship in last April, since they got to know each other with the help of their acquaintance. They have been maintaining their relationship seriously and recently had a meeting between the families of the bride and the bridegroom. Soon Sang Hyun and Maybee are getting married on February 8th next year.
Source: HeraldPop
Share This Post