Actress Jin Se Yeon denies she is involved in Kim Hyun Joong's case
Actress Jin Se Yeon denies that she is the "Miss J" that had a romantic relationship with Kim Hyun Joong.
After series of rumors of the actress allegedly being involved with Kim Hyun Joong and Miss Choi's case and many malicious comments were posted, actress Jin Se Yeon released her official statement regarding the matter.
Here is her official statement through her agency: "Jin Se yeon and the agency are shocked by rumors claiming that she is the actress J mentioned in the texts. We are going to take lawful actions toward malicious comments that are left with evidence."
The rumors of Jin Se Yeon's involvement in Kim Hyun Joong and Miss Choi's case originated through texts that were revealed on July 30th via Dispatch.
Here is the text message between Kim Hyun Joong and his ex-girlfriend Miss Choi.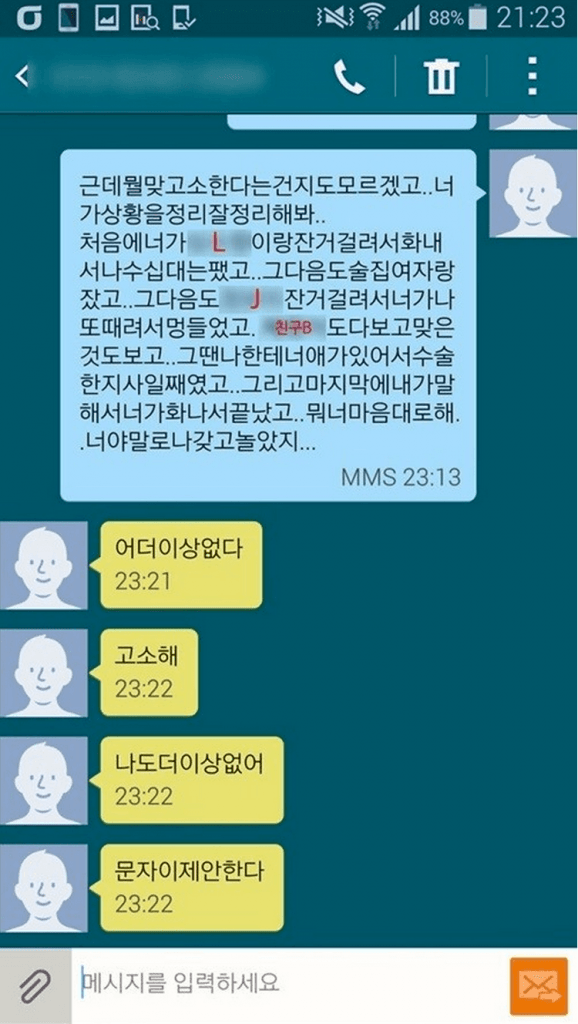 Miss A:  "I really don't know what you think you did so right that you're suing me.. Try to organize the situation yourself.. First you got caught sleeping with woman L by me and you beat me up over 10 times.. Next you slept with a girl that works at a night bar.. And then again you got caught with sleeping with woman J then beat me up and gave me bruises. My friend B saw the bruises and saw me get beat up.. It was only four days after I had surgery after carrying your baby.. And it ended with you being angry after I said something last.. Do whatever you please. You played with me all along…"
Kim Hyun Joong: "Yeah there is nothing more"
Kim Hyun Joong: "Sue me"
Kim Hyun Joong: "I have nothing more either"
Kim Hyun Joong: "I'm not going to text you anymore"
Read more messages here: Kim hyun Joong's unbelievable messages towards ex-girlfriend Miss Choi
Miss Choi claims to have seen actress J naked with Kim Hyun Joong in these messages. Miss Choi also claims that the beatings happened in front of actress J and her friend Miss B and plans to subpoena actress Miss J to stand as a witness.
After the text messages were revealed, netizens found that Kim Hyun Joong has worked with actress Jin Se Yeon in the past and started to spread the rumor. Shortly after, many netizens flooded Jin Se Yeon's SNS leaving malicious comments.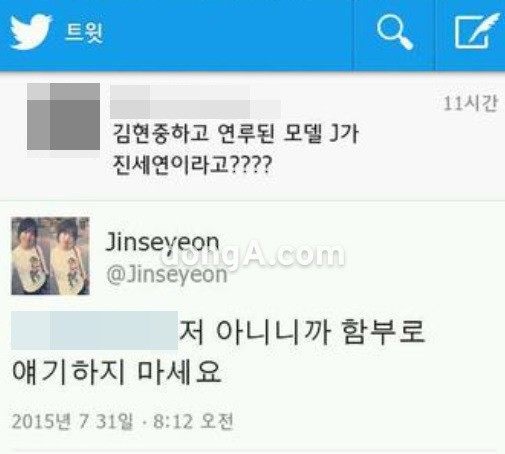 [Unidentified user] "I heard model J related with Kim Hyun Joong is Jin Se Yeon????"
Jinseyeon: @[Unidentified user] "It isn't me so please don't go around say this nonsense"
She has also responded to various Tweets that have raised the issue.
Source: MTN
Share This Post