Actress Ra Mi Ran may star in anticipated drama sequel "Reply 1988"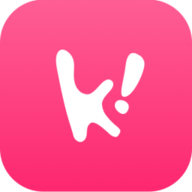 tvN's drama series Reply 1988′s crew meetings are underway with a possibility of actress Ra Mi Ran joining the team.
As of March 24th, an anonymous source mentioned, "Ra Mi Ran is to star in tvN's 'Reply 1988.' She will make the scene more fun with the Sung Dong Il – Lee Il Hwa couple."
On the same day, CJ E&M also confirmed, "Ra Mi Ran has held meeting with PD Shin Won Ho. However, as a lot of filming portions are left, we are still cautious in giving any confirmations."
Previously, PD Shin Won Ho said, "The production of 'Reply 1988' is well underway. Differing from previous series, this one will focus more on the family aspect. I hope to draw various warm family stories with the background of street alleys. I hope to proactively deal with average family and people story."
Meanwhile, the Reply drama series have harvested a great success, including the previous series Reply 1998 and Reply 1994. Along with the drama, numerous celebrities have experienced a surge in popularity, such as Seo In Guk, Jung Eun Ji, Go Ara, Yoo Yeon Suk, Do Hee, Son Ho Joon and more.
Source: Ilgan Sports
Share This Post

Facebook

Twitter