Akdong Musician to release "Like Ga, Na, Da" in collaboration with Woori Card for Hangul Day
Siblings Akdong Musician, affectionally called AKMU, will be releasing a new single in just a few days as they celebrate Hangul Day in Korea.
On October 8th, it was revealed by YG Entertainment that the duo will be releasing the track "Like Ga, Na, Da" on the 9th for Hangul Day as part of a public campaign. The track will also be made available through several SNS channels including YouTube and Facebook.
It was further noted that Chanhyuk and Suhyun were given direct charge of their track as they personally wrote and composed the song, which will consist a hook and trendy chorus.
Hangul Day celebrates the beauty and meaning of the Korean alphabet and its proper use.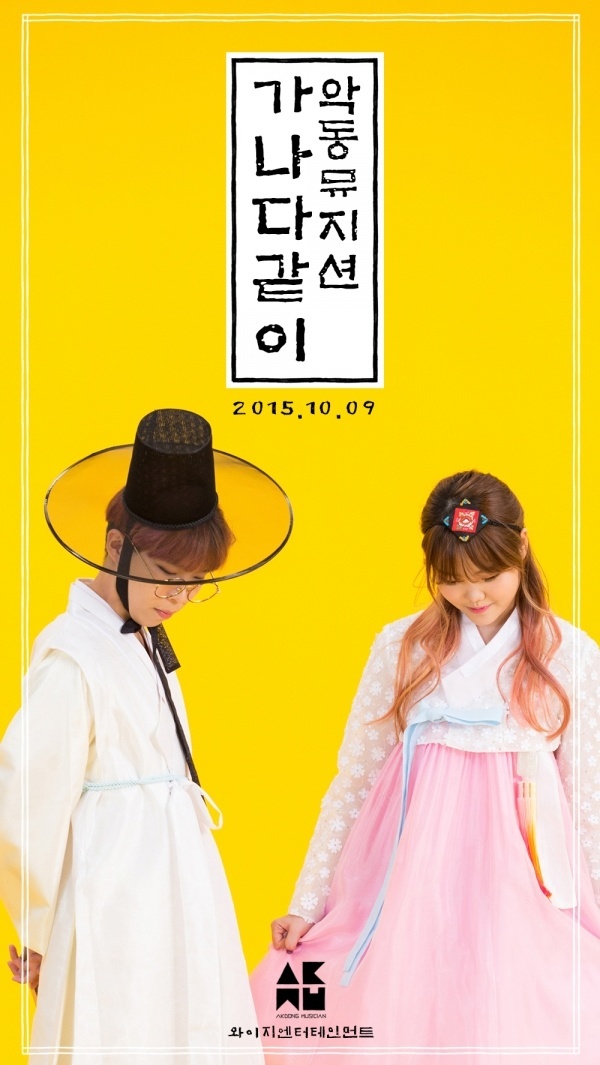 Source: TV Report
Share This Post