[★BREAKING] This Is The Alleged Assassin Who Murdered Kim Jong Un's Brother
One of the women accused of assassinating Kim Jong Nam was an aspiring pop singer and idol, according to recently discovered photos.
Kim Jong Nam, the half-brother of North Korean dictator, Kim Jong Un, was assassinated in Kuala Lumpur International Airport on February 13 by two unidentified women. He was killed using poison in the middle of the airport with thousands of people around them.
Following the death of Kim Jong Nam, Malaysian authorities captured a woman in connection to the attack the same day of the murder. That woman's name was Doan Thi Huong, a 28-year-old Vietnamese woman.
Doan Thi Huong has been labeled as the "LOL Killer" as she was sporting a sweater with the words 'LOL' on the day of the murder. Investigators found various Facebook accounts linked to her and found her wearing the same sweater on a post uploaded by her four days before the murder.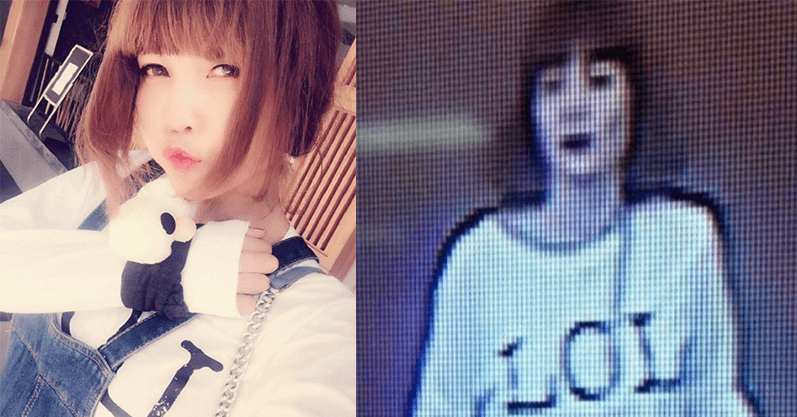 Doan Thi Huong's recently discovered Facebook account reveals more about the alleged assassin than ever before. Her account reveals that she was extremely interested in Korean culture. Most of the friends associated with her Facebook account are of Korean descent.
The account currently has 65 friends on the "Ruby Ruby" page. 27 of those friends are Korean and 56 of the friends are men.
She's even seen using popular Korean slang on her account, ending posts with "ㅋㅋㅋㅋ" which is roughly translated to "haha" or "LOL".
https://www.facebook.com/permalink.php?story_fbid=170802013410996&id=100014435959215
The above photo has Doan Thi Huong wearing the same shirt that helped identify her as the assassin at the time of Kim Jong Nam's murder. The "LOL" shirt has since gone viral for the assassins inappropriate timing in wearing such clothing.
The photo was uploaded just two weeks ago, just four days prior to the assassination.
https://www.facebook.com/photo.php?fbid=170801310077733&set=pb.100014435959215.-2207520000.1487839398.&type=3&theater
The videos uploaded to her account are using the popular LINE app, B612, which has become a sensation across Korea and other parts of Asia. It's most known for taking selfies that allow the user to edit themselves and add stickers, similar to Snapchat.
https://www.facebook.com/100014435959215/videos/170415886782942/
She's also seen uploading photos of her cooking or eating bibimbap, a popular Korean dish. 
https://www.facebook.com/photo.php?fbid=153765308448000&set=pcb.153765488447982&type=3&theater
According to Malaysian authorities, "Ruby Ruby" had been working in an entertainment venue before the assassination on Kim Jong Nam, but no specifications were released.
Her interest in the entertainment industry doesn't end with her job. She also participated on the reality show "Vietnam Idol" last year, but failed to get past the preliminary round.
https://www.youtube.com/watch?v=vZNqVandYLA
Malaysian authorities during their investigation into the murder of Kim Jong Nam also revealed that the female suspect thought the killing was a prank for a TV Show. According to her testimony, four men approached her and offered her an equivalent of $100 in local currency and told her and an accomplice to place unidentified chemicals on the unsuspecting Kim Jong Nam's face.
Surprisingly, Doan Thi Huong has been involved in prank shows in the past. It was found that she was involved in a prank where had to kiss the host as a penalty. On a video labeled as "Quang Bek Prank", she can be seen kissing the host after losing a simple game.
https://www.youtube.com/watch?v=gHZNYTXeHKo
Reuters revealed in an interview with Doan's brother, Joseph Doan, that she was born in 1988 and had run away from home at the age of 18. Her brother who currently works as a rice farmer, also revealed that she had been coming in and out of their families lives since she originally left home.
When asked about the reports that are being made about his sister, he did not denounce her and simply stated his desire to be certain about the facts.
"We only hear on the internet and everyone else hears on the internet but judging from the picture it looks like her. I can't be a 100 percent certain because we haven't met her yet.

Whenever she comes home I can only tell her to study and work hard."

— Alleged Assassins Brother
Through her family, it was confirmed that one of the Facebook accounts discovered by authorities is definitely her. The account was created under the name "Bella Tron Tron Bella" features more photos of the same girl found in the original Facebook account and another account as well.
The account also shares the link to the video where Doan appears on "Vietnam Idol". None of the accounts have been updated since the assassination.
Source: The Guardian Mirror, Dispatch, and Reuters
Share This Post