Alleged photo of INFINITE Dongwoo on a date with girl surfaces
Netizens have speculated a blurry photo of a man and his girlfriend at a cafe may be INFINITE's Dongwoo.
A blurry photo of a couple sitting in a cafe was uploaded on Twitter, and netizens have claimed that the man in the photo is INFINITE's Dongwoo.
In this photo, the man is dressed in the same clothing as Dongwoo when he was spotted in a cafe on the same day, with a girl resting her legs on his with her shoes off.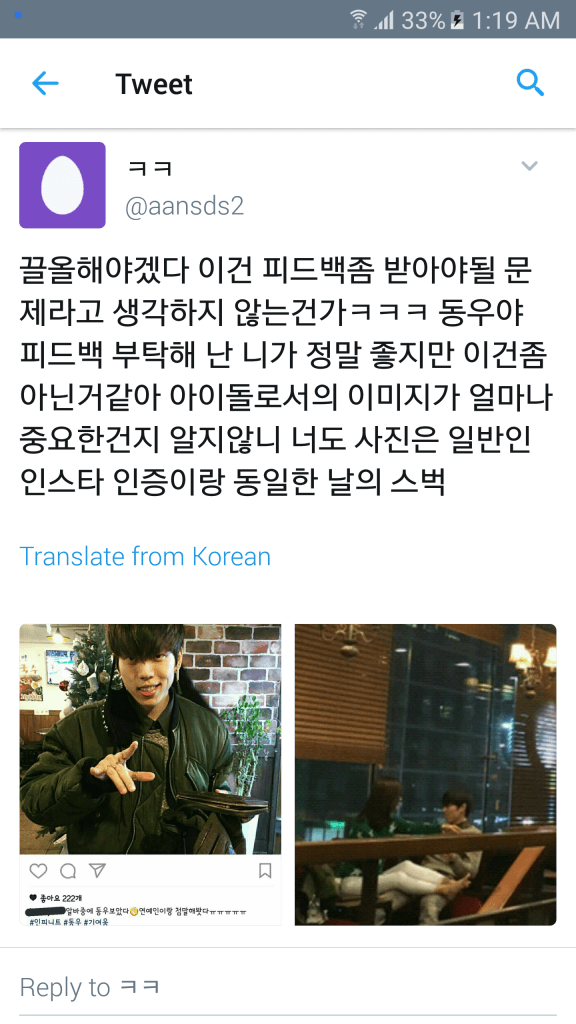 "I feel like I need to bump this up, doesn't this require a little feedback? ㅋㅋ Dongwoo, I ask you for some feedback on this, I really like you but I don't think this is right. I thought you knew how important it is for an idol to protect their image. A fan has a photo of you in a cafe and you were at a Starbucks the same day."

– Anonymous Twitter user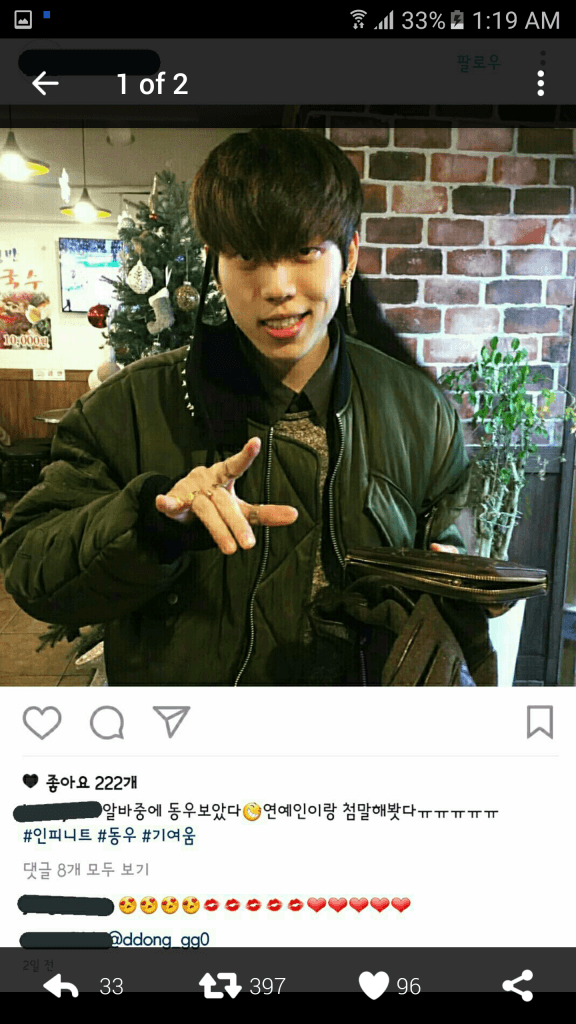 "I met Dongwoo while I was working. I spoke with a celebrity for the first time ㅠㅠㅠㅠㅠ #infinite #dongwoo #cute"

– Anonymous Instagram user
Someone spotted Dongwoo at the cafe they were working at, and managed to take a photo of him. In this photo, Dongwoo is wearing the same dark green shirt and light khaki sweater as the man in the photo with the woman.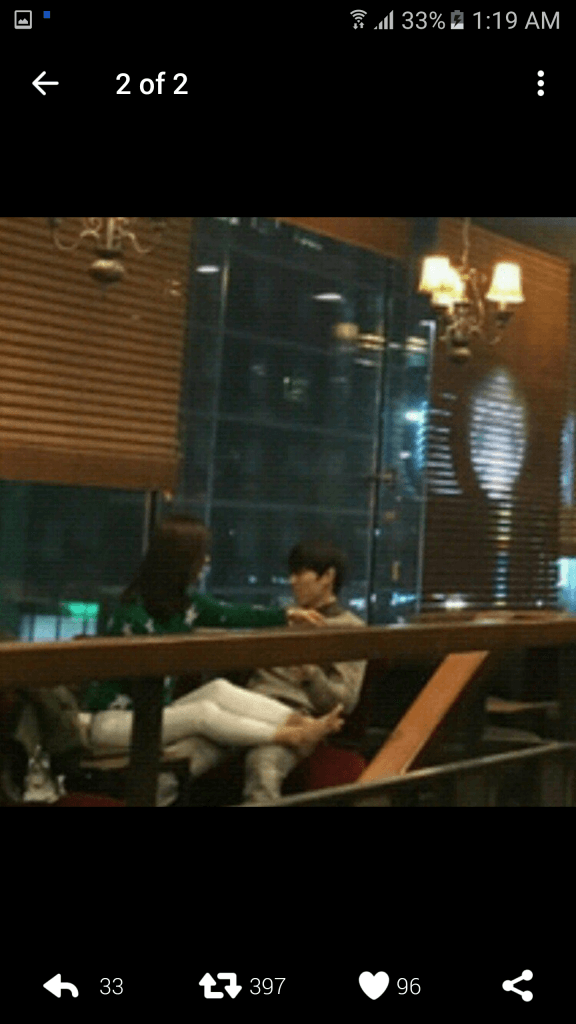 Furthermore, fans also found that Dongwoo had met the webtoon artist Park Tae Jun in the same clothing in early February, and this convinced them that it was indeed Dongwoo in the photos above.
Fans initially expressed that they weren't disappointed or upset at the fact that Dongwoo had a girlfriend; rather, they were upset at how Dongwoo was allegedly meeting a woman who had no consideration for public space.
In Korea, sitting so comfortably with one's shoes off is considered rude and impolite, and those who thought it really was Dongwoo in the picture were disappointed at how he could be dating such an inconsiderate woman.
However on February 28, Woollim Entertainment released an official statement over the phone with Joongang Ilbo and denied that it was Dongwoo in the photos.
"After Dongwoo looked at the photos, he has stated that the man in the photos is not him. These dating rumors are groundless."

– Woollim Entertainment
Source: Joongang Ilbo
Share This Post