Ansel Elgort Met With BTS And We're Freaking Out
Ansel Elgort is currently in Korea to promote his latest movie Baby Driver but has been unable to resist gushing about his love for K-Pop and BTS.
At the Baby Driver press conference, he spoke about his previous visits to Korea why he loves K-Pop.
"K-Pop is really creative.

I really like Korean Music.

I met BTS at the BBMAs and we still keep in touch." 

— Ansel Elgort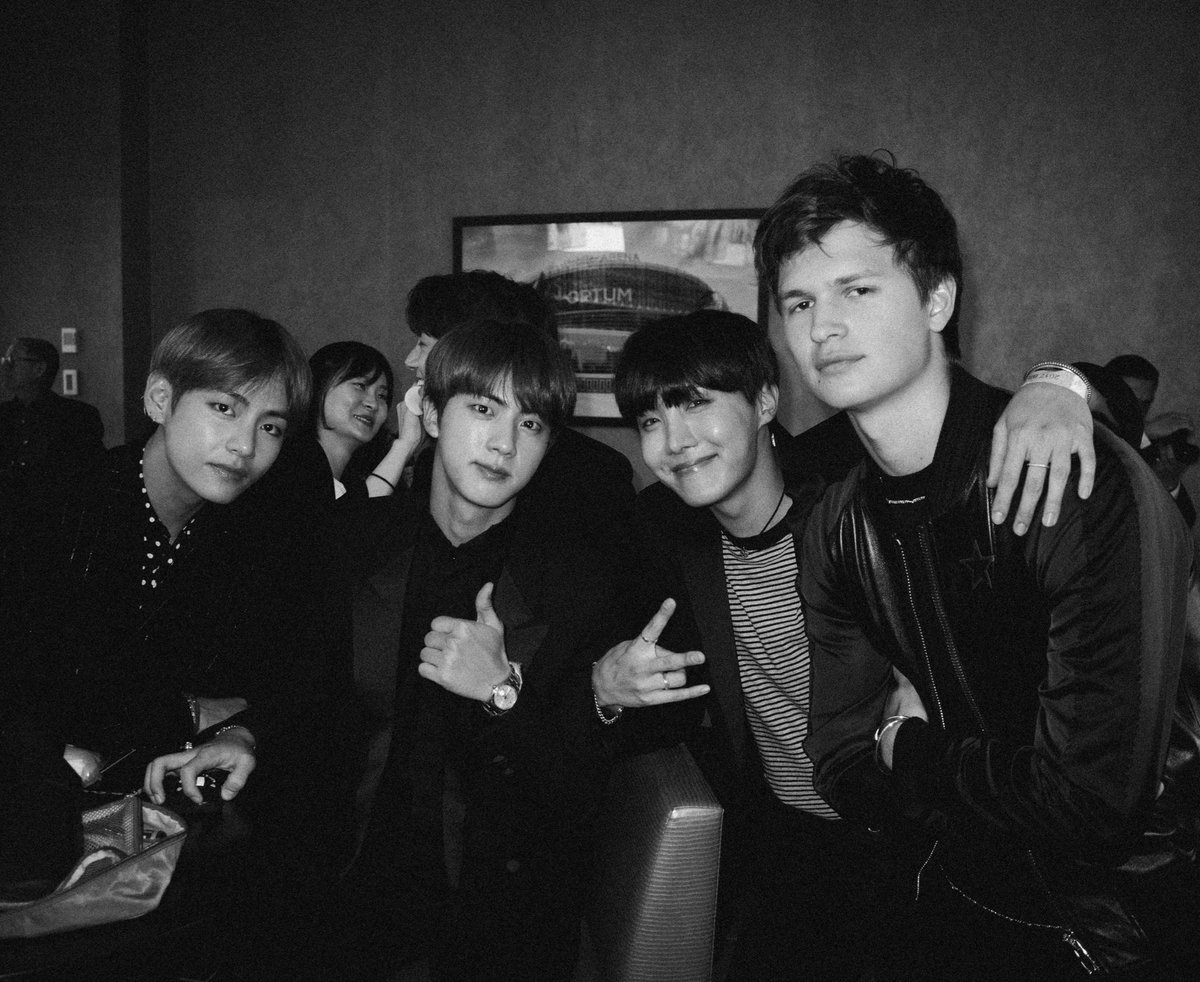 In fact, Ansel is so close with BTS he was actually able to meet them while he was in Korea! 
Excited to see you guys tomorrow @BTS_twt 🇰🇷💪

— Ansel Elgort (@AnselElgort) August 24, 2017
Also in the press conference, he explained that his movie actually holds some similarities to K-Pop, particularly in their flashy music videos!
"This movie (Baby Driver) is like a music video. If you like BTS's MVs, you'll like our movie."

— Ansel Elgort

UPDATE:
Now he's actually met them and it was as awesome as you expect. 
Much ❤️ they are really the nicest dudes, @BTS_twt thanks for coming and supporting #BabyDriver I can't wait to hear your album guys pic.twitter.com/FDozFAQzta

— Ansel Elgort (@AnselElgort) August 25, 2017
Who knows what will come from this – but it looks like fun!
😂 @BTS_twt pic.twitter.com/sfgb5WfWtP

— Ansel Elgort (@AnselElgort) August 25, 2017
What were they singing?!
ansel's instagram story with bts pic.twitter.com/gHlDPV2PzG

— Alissa (@BrookerBart) August 25, 2017
Share This Post